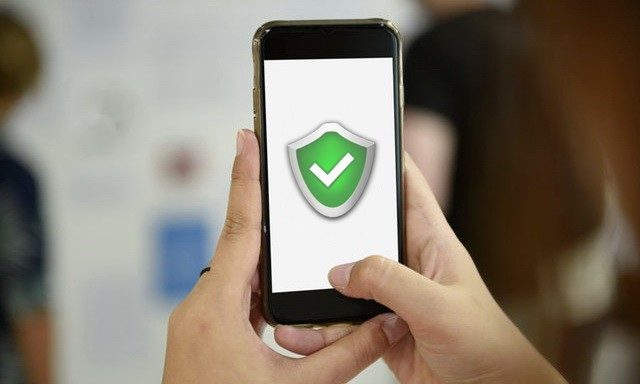 Did you know that keeping your iOS device up to date is important for your device's security? Using an iPhone, iPad, or iPod with an outdated operating system can expose your to viruses and hackers. This guide will show you the easiest tips to protect your iPhone from hackers.
6 Easy Steps to Protect Your iPhone from Hackers
Our complete guide for protecting your iPhone from the prying eyes of hackers. While Apple's iOS system is pretty secure, there are plenty of ways that you should follow to keep your device safe.
Step 1. If you have a fingerprint scanner on your device (Touch ID), then use it. This is one of the best ways you can protect your phone from being opened without your permission, since fingerprints are unique. You can do this by going into Settings > General > Touch ID & Passcode.
Step 2. Use an anti-virus. Though iOS isn't as vulnerable as, say, Windows, it can still get malicious software. You can download an anti-virus from the app store.
Step 3. Use encryption.Set your backups to be encrypted.
Connect your iPhone to computer and launch iTunes.
Click the device icon at the top left corner on iTunes.
Check the box beside "Encrypt iPhone backup" under "Backups" at the right panel.
Step 4. Avoid jailbreaking your device. Part of what makes iOS so secure is that it is a fairly closed system. Jailbreaking introduces vulnerabilities because it lets you download apps that are not vetted through the app store first.
Step 5. Remove iTunes credit card info if not in use. If If you are not going to buy anything from iTunes, remove the credit card info from your account. So no purchases can be made even when your account gets hacked. Login your Apple ID account and change the credit card info to "None".
Step 6. Turn on "Find My iPhone". This will allow you to not only find a lost phone, but to catch thieves in the act. Do this by going to Settings > iCloud > Find My iPhone, and turning it on.
---
That's all for how to protect your iPhone. If you find this guide is helpful, do not forget to share it with your friends.