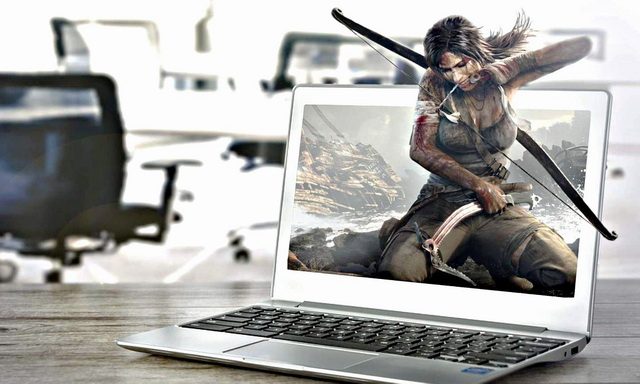 If you've fed up with playing your games on your small Android screen, here are solutions. In this guide we'll show you how to play different Android games on your computer, so that you can freely enjoy playing on a bigger screen.
How to Play Android Games on Computer with BlueStacks
BlueStacks is a hands-down Android emulator, which provides users a series of functions like the capability to download games and allowing cloud connection. Although this is a free emulator for Android developers to test their Android applications, we can make full use of it just for the sake of fun.
Head to BlueStacks.com to download this app player and install it.
Launch this app on your PC and you will be prompted to make App Store available and to offer your Google details for the first time.
Locate the upper right corner of this program and then you will see the search bar. Search for the game applications and install them.
Click My Apps tab, run the game and just play your favored Android games on the big screen.
How to Play Android Games on Computer with AirMore
AirMore is wireless mobile application for users to manage their Android devices. Especially for Android game players, they can employ it to play games on a Mac or Windows screen if their device is running Android 5.0 and above. It is user-friendly and you can set it up at short time.
Download this program from Google Play and install it on your phone.
Head over to AirMore official website and then click "Launch AirMore Web to Connect". A faster way is to tap "web.airmore.com" directly on the browser.
Scan the QR code with your mobile or click the avatar in Radar to establish connection between your phone and this app.
Once connected, click Reflector icon on the main interface. A notification box will pop up on both your phone and computer screen respectively.
Click START NOW on your mobile and then this app will start to mirror any content displayed on your mobile screen to your PC in real time.
In this way, you can enjoy playing Android games on PC with AirMore. As long as the Wi-Fi network is stable and smooth, this tool will make your experience perfect.
That's all for how to download and play Android games on your computer. If you find this guide is helpful, do not forget to share it with your friends.