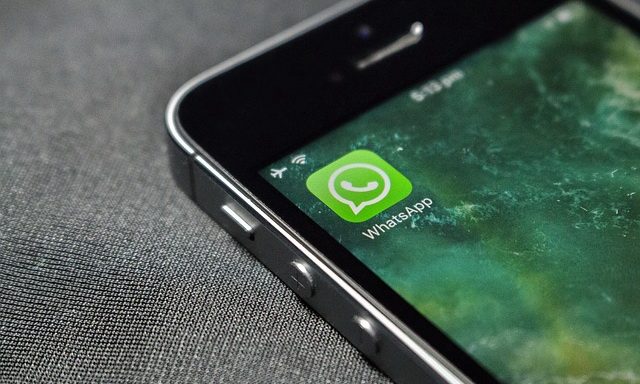 Social network apps are playing an important role in our daily life, adding spice in routines. Especially WhatsApp, which is one of the most popular social network apps, allows us to chat with our family members, friends or colleagues at any time. However, it could drive us crazy if important WhatsApp chat history or attachments of photos and videos are deleted or lost by mistake. This guide will show you the simplest methods to recover deleted WhatsApp chat messages from iPhone. These methods are useful, even you are using iPhone X or iPhone 8 running iOS 12.
Recover Deleted WhatsApp Chat Messages from iTunes Backup
If you have the habit of backing up your iPhone to iTunes regularly, you can recover deleted WhatsApp chat messages from the iTunes backups with easy operation.
Step 1. Open iTunes and connect your iPhone.
Step 2. click on iPhone icon and select Restore Backup… 
Step 3. Select the backup file contains the WhatsApp messages you want, and click the button Restore.
Restore Deleted Messages from WhatsApp iCloud Backup
WhatsApp will not save your daily data on its servers, so it can't help you recover deleted messages. However it allows you to back up your chat history and media to iCloud by setting up chat backup on WhatsApp settings.
Step 1. Make sure that you have backed up WhatsApp messages in iCloud or turned on auto backup before. To check this, simply go to WhatsApp > Settings > Chats > Chat Backup.
Step 2. Uninstall WhatsApp and verify your phone number after reinstalling it from the App Store. Then you will see a welcome notice prompting you to restore chat history. Simply tap on Restore Chat History and you shall get back your deleted WhatsApp messages once the restore process is completed.
Retrieve Deleted WhatsApp Messages from iCloud Backups
You can check the iCloud backup status by going to Settings > iCloud > Backup. Please make sure iCloud backup has activated in your iPhone so that this method can take effect.
Step 1. Go to Settings > General > Reset > Erase All Content and Settings.
Step 2. Follow the instructions on the Setup screen until you get to "Apps & Data" and then select "Restore from iCloud Backup."
Step 3. Select the relevant iCloud Backup and then keep the device connected to a Wi-Fi network until the restore process is complete.
As you can see, it does not need you to have any technical knowledge and you can recover deleted WhatsApp chat messages on iPhone.