Endless Runner games can be very addictive as you can play them with one finger. You can play these games on your way to the office and despite repetitive patterns, you can have real fun playing them. Endless runner games are also good for killing time. We have handpicked the best endless runner games for iPhone.
Temple Run 2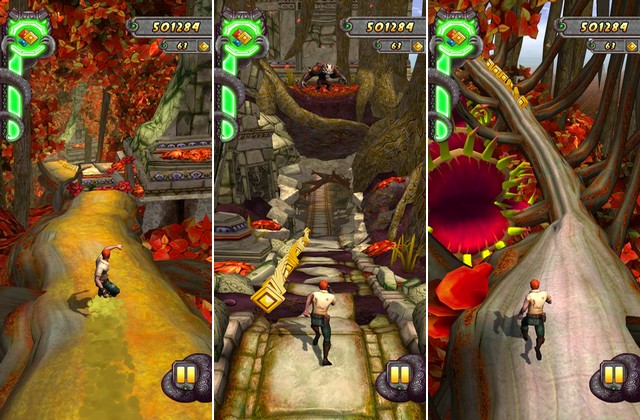 Temple Run is one of the most iconic endless runner franchise and Temple Run 2 take the things to the next level. In the game, you will be running, jumping, turning and slides to get the coins and you will have to ensure that you should not get caught by the monster. The game comes with awesome graphics, beautiful environment and solid gameplay. Temple Run 2 is a nice game and it is more tilted toward the realistic graphics which is a nice touch. It is completely free to play with in-app purchases.
---
Subway Surfers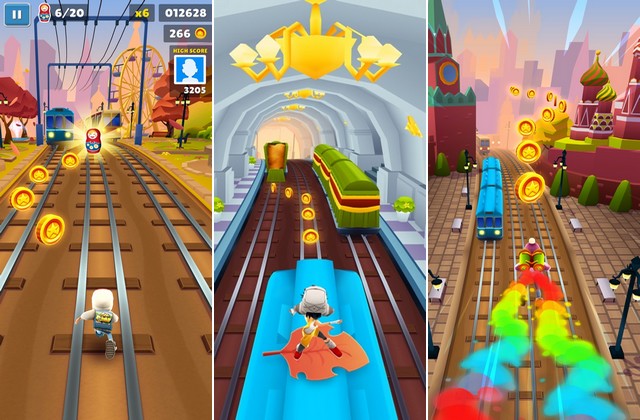 Subway Surfers is one of the most popular and iconic endless runner games where you will be running on a railway track followed by a policeman and his dog. The best thing about this game is that developers give the new look to the game every month which is nice touch and you don't get bored with playing in the same environment. Moreover, it also comes with powerups and hoverboards which make the game more interesting to play. There is also daily word challenge where you have to collect alphabets while running on the track. Overall, Subway surfers is an awesome game and you should give it a try.
---
Super Mario Run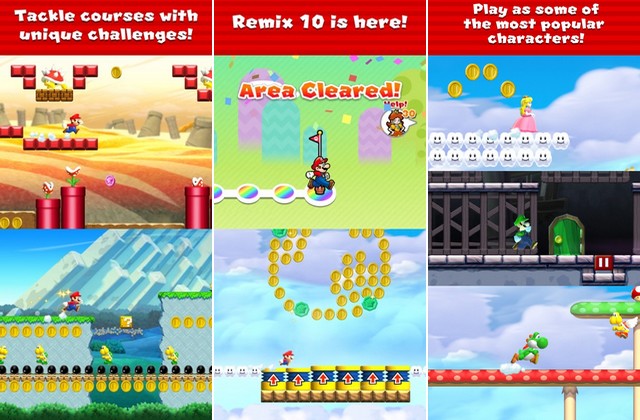 Super Mario is another very iconic runner game where you will be playing the role of Mario and you will have to collect a lot of coins while avoiding the enemies and hurdles. The game comes with all might of the super Mario and you will be jumping, mid-air spins and a lot of other things. Moreover, the graphics are also really good and you will have real fun playing it. The free version of the game comes with restriction and if you want to access all features along with 6 worlds then you can go for the pro version which is available for $9.99.
---
Chameleon Run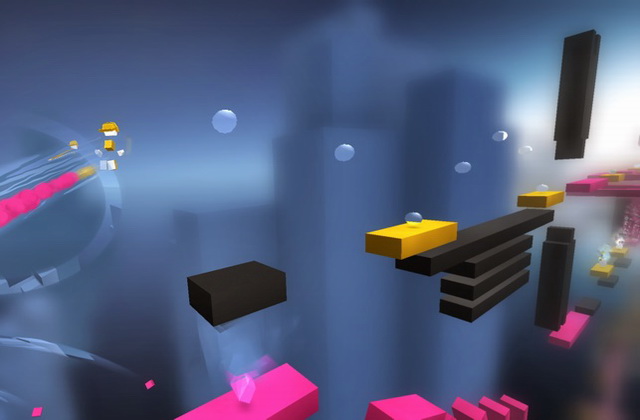 Chameleon Run is a unique endless runner game where you have to switch the colors instantly jumping from one platform to another. The game comes with various levels and each level has its own challenges. In the game, you will control your character with two buttons which make the game easy to play and allow you to focus on the character. Overall, it is a unique game with solid gameplay and good graphics. You can get the game for $1.99.
---
Angry Gran Run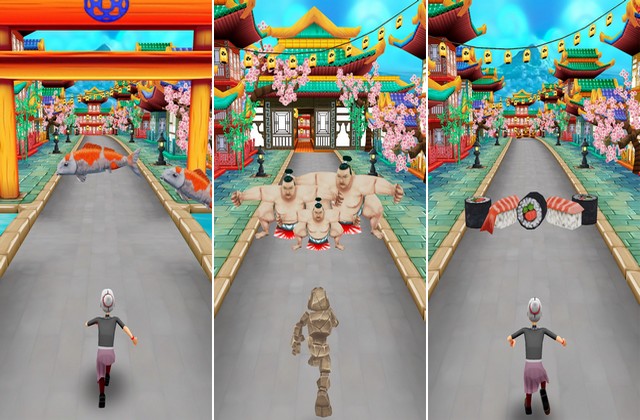 Angry Gran Run is one of the better endless runner games where you will be helping the Angry Gran who is locked in an asylum and your goal is to help him escape. You will be guiding her in the streets and helping in many challenges to help her reach the desired destination. In the game, you will also help her capture coins and you will be able to use those coins to buy awesome costumes. Overall, it is a nice game and you should give it a try.
---
Sonic Dash 2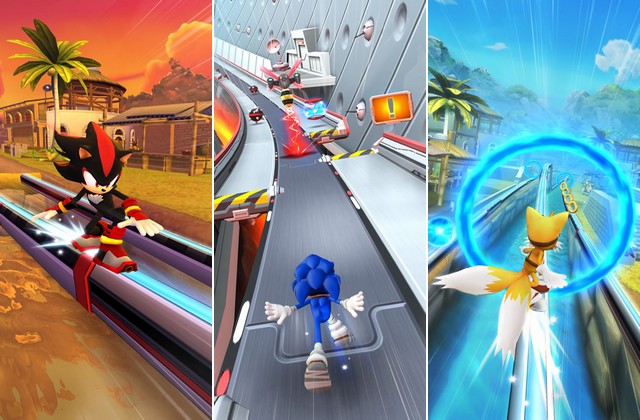 Sonic Dash 2 is another iconic endless runner where you will get to choose between the iconic characters such as Sonic the Hedgehog, Tails, Amy, Knuckles, Sticks, and Shadows. These characters also come with some awesome abilities such as Sonic's Dash Ring Magnet, Knuckle's Slam and Amy's Ring Hammer. The game also comes with team play mode where you can go against up to three characters. Overall, the graphics are also pretty good and you will enjoy the awesome gameplay.
---
Lara Croft: Relic Run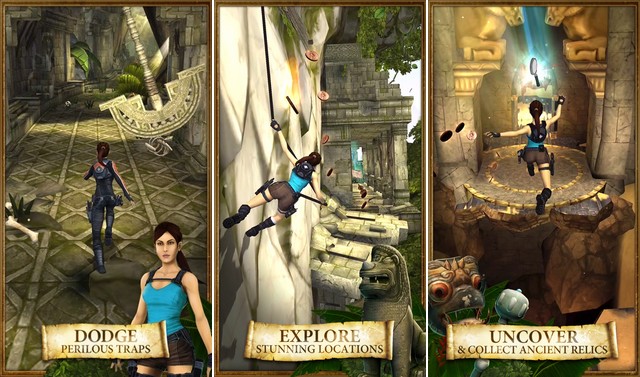 Lara Croft: Relic Run is a better endless runner app which is very similar to the Temple Run 2 in terms of graphics. You will be running through an extremely challenging environment where you will be encountering the number of obstacles and you will also have to solve the mystery which can potentially destroy the world. The gameplay is also backed by stunning story which will keep you motivated and you will be engaging in boss fights and using the variety of weapons. Overall, Lara Croft: Relic Run is a good game and you should give it a try.
---
Punch Quest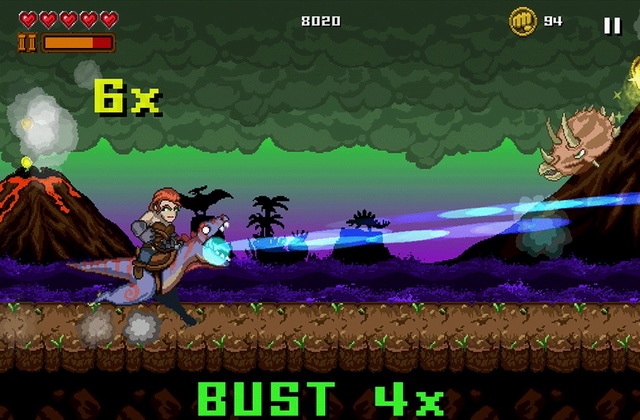 Punch Quest is another unique endless runner where you will have the thrilling experience in an environment full of enemies. In the game, you have the supernatural power and you will have to complete every single challenge with your supernatural power. Moreover, you will also have to unlock the many super abilities and moves which will help you in the game. Punch Quest is a nice game for those who appreciate the supernatural powers in the games.
---
Robot Unicorn Attack 2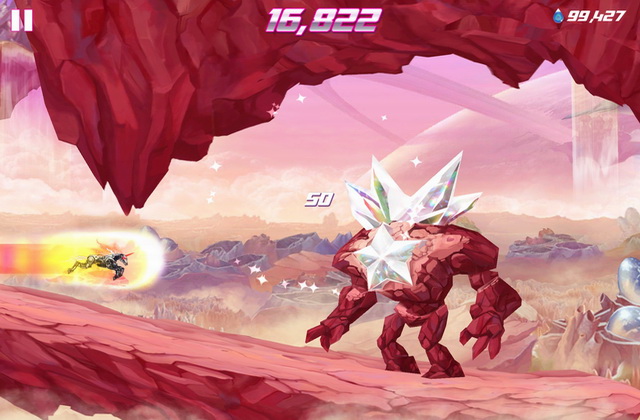 Robot Unicron Attack another relatively new endless runner game which is extremely fun to play. In the game, you will have to choose between the Team Rainbow or Team Inferno and then you can build your unicorns and you can add a lot of things to give them a unique look. You will also have the choice to equip yourself with 12 different boost abilities which you can use in the play. The game is free to play but there are in-app purchases in the game.
---
Runbot Running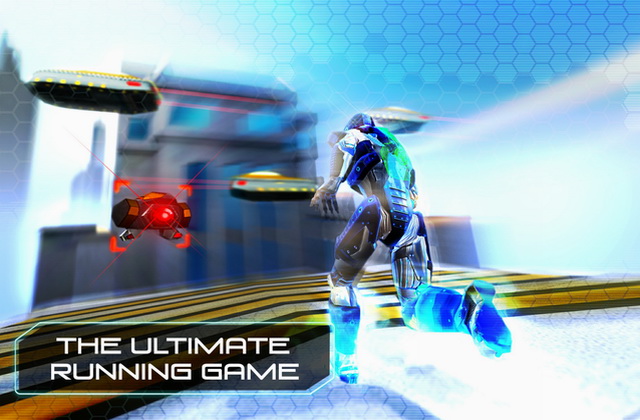 Runbot Running is the 3D runner game which has the more Sci-Fi looks. In the game, you will have the drone attacks, hurdles, laser towers, and numerous other hurdles which will stop you from moving ahead and you will have to overcome these hurdles by using your skills. In the game, your ultimate goal is to collect as many coins as possible which you can later use in the game. Runbot Running is free to play.
---
Conclusion
Endless runner games are extremely fun to play due to their challenging yet simple gameplay. Let us know your favorite endless runner game in the comment section below. You can also check out the best racing games for iPhone on our website.