Keeping track of your exercises is very important as it helps you know about your current fitness level and how you can improve it. For that, you can use the dedicated fitness apps which will help you track your step counts and other information. There are tons of pedometer apps available out there but not all of them are worth downloading. We have handpicked the best pedometer apps for Android in 2023.
Google Fit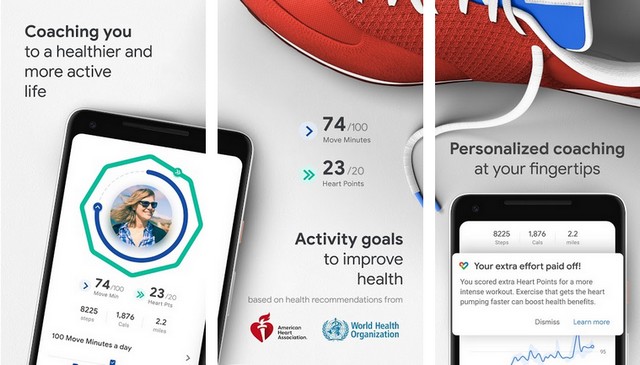 Google Fit is one of the best fitness apps out there and it is developed by Google in partnership with international organizations such as WHO. The app works well with smartwatches such as Xiaomi Mi Bands and Google Wear OS watches. Also, the app works well with other fitness apps such as Runkeeper, Strava, MyFitnessPal and many more. Overall, Google Fit is an excellent pedometer app and you should give it a try. It is also completely free to use, with no strings attached.
---
Leap Fitness Step Counter
Leap Fitness Step Counter is arguably one of the best pedometer apps out there. The app uses the built-in pedometer sensors in your smartphone and it doesn't need GPS or any cloud service for its working. It also comes with a variety of themes, graphical reports, and optional cloud backup if you want to store your data to Google Drive. The free version of the app comes with the Ads which you can remove by paying $2.99.
---
MyFitnessPal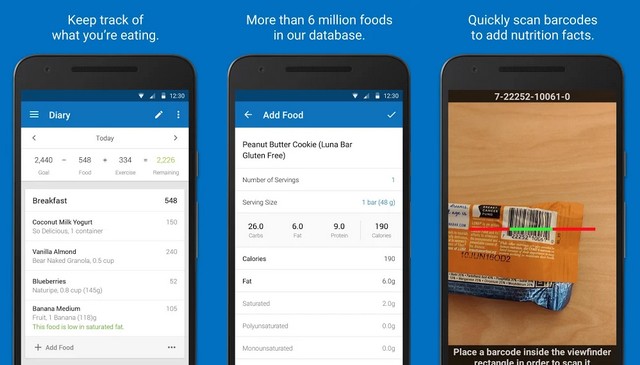 MyFitnessPal is another very popular and accurate pedometer app that is used by millions of people around the world. The app comes with a very effective caloriecounter, macro tracking, fitness tracking, step tracking, and water tracking. It acts as your personal trainer and keeps records of your activities. It also works well with other apps such as Google Fit and it can easily import data to the app. So you can use it with other fitness app and create an effective ecosystem. It is free to use but it comes with in-app purchases.
---
Pedometer – Step Counter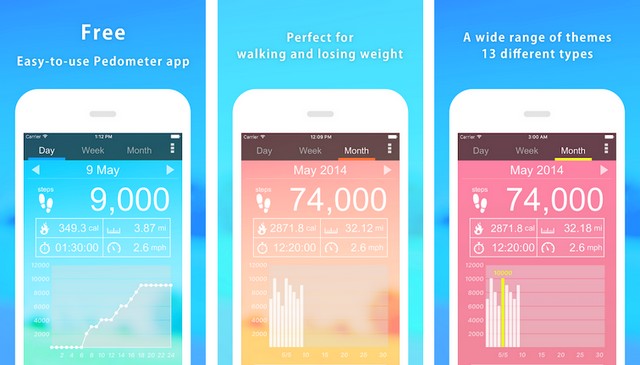 Pedometer is another very effective pedometer app out there. The app keeps track of your steps, burned calories, walking distance, speed, and much other useful information. It also works for the other workouts and keeps track of it. The step tracking on this app is good but it is not as accurate as other fitness bands out there. You can use the app for free but it does come with Ads and in-app purchases.
---
Pacer Health Pedometer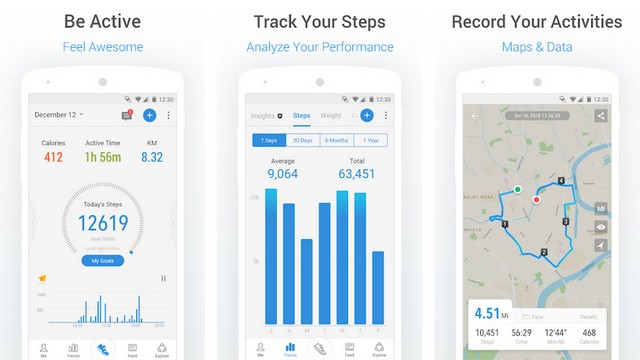 Pacer Health Pedometer is Editor's Choice on Google Play Store and it is a very effective app to keep track of your step counts. It is used by more than 30 million users around the world. The app also comes with the optional GPS Tracking which you can use if you want your step count to be more accurate. Italso works flawlessly with the FitBit and MyFitnessPal. The free version of the app comes with some limitations and you can get the pro feature for $3.99 per month which also unlock some additional features such as coaching and some workout tools.
---
Runkeeper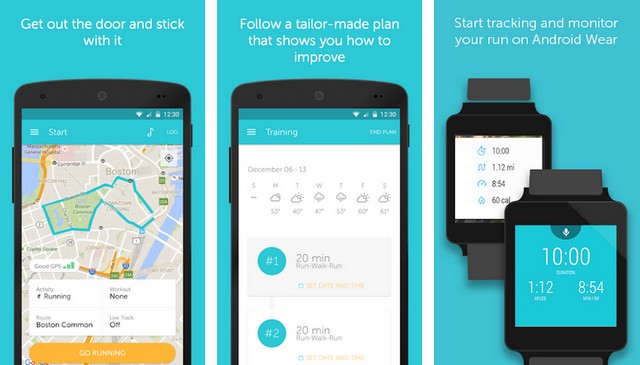 Runkeeper is another very popular pedometer app that has been around for some time now. The app effectively tracks your walk and run with great accuracy. It comes with a variety of fitness routines, you can set fitness goals, progress reports to show how you are doing in your workouts and many more. The app also comes with exercise rewards and community challenges which will keep you motivated. You can get the app for free and pro version starts at $9.99 per month.
---
Walking & Running Pedometer for Health & Weight
Walking & Running Pedometer is another very promising pedometer app that you can use to track your steps. The best thing about this app is its user interface which is well designed and intuitive which makes it easier to use. Also, the app works well with the other fitness apps such as MyFitnessPal and Fitbit so if you have a fitness tracker band then the app will get the data of that band as well.
---
Zombies, Run!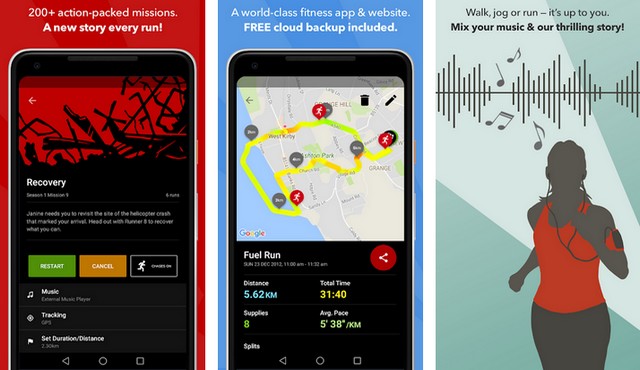 Zombies, Run! is an excellent game that is designed to activate your survival instinct. It is an ultra-immersive running game that uses the audio to make you run for your life. The game comes with different missions and you can pass them to move to the next mission. It is an interesting approach to the running and if you are looking for something interesting then Zombies, Run! Is an excellent option for you.
---
Your Fitness Band's App such as FitBit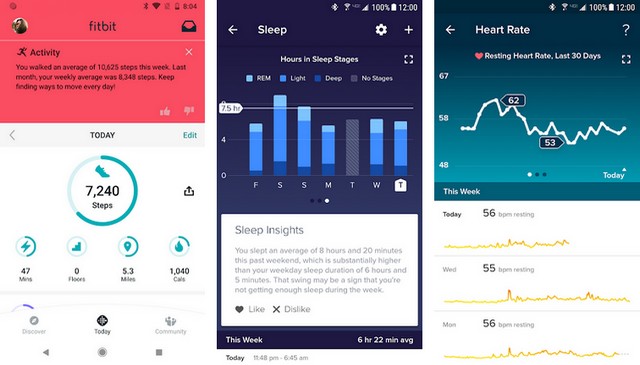 Most people these days have their own fitness bands or smartwatches to effectively track their calories and step counts. Fitness bands such as Fitbit, Mi Band, etc. come with their own dedicated apps that you can download from the Google Play Store. These apps work flawlessly with the bands because they are designed and optimized to do so and they work much accurately as compared to the third-party fitness app. So, if you are someone who uses the fitness band or smartwatch then we would recommend you use your default Fitness band's app.
---
OEM pedometer apps such as Samsung Health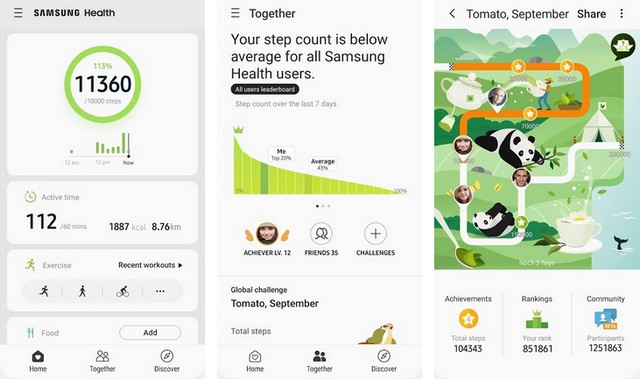 Most of the smartphone manufacturers these days also ship their own pedometer apps with their smartphones. For example, Samsung smartphones come with the Samsung Health App. Similarly, Huawei Smartphones comes with the Huawei Health app and so on. These apps work flawlessly with the sensors installed on your device and they are also very accurate as compared to the third-party apps. If your smartphone doesn't come with its own pedometer app then you can use the third-party apps on this list. Most of these OEM Pedometer Apps are free to use.
---
Conclusion
These are the 10 best pedometer apps for Android in 2023. Most of these apps are free to use but you can also buy the pro versions to unlock premium features. If you have any questions, please let us know in the comment section below. You can also check out the best fitness apps for Android on our website.