The trend of online shopping started back in 1984 and now it has become a global phenomenon. According to one source, 76% of the US consumers shop online and this trend is very similar across many European and Asian countries. The companies such as Amazon, eBay, Google Shopping and Ali Express have taken online shopping to the next level. Here are the best shopping apps for Android.
Amazon Shopping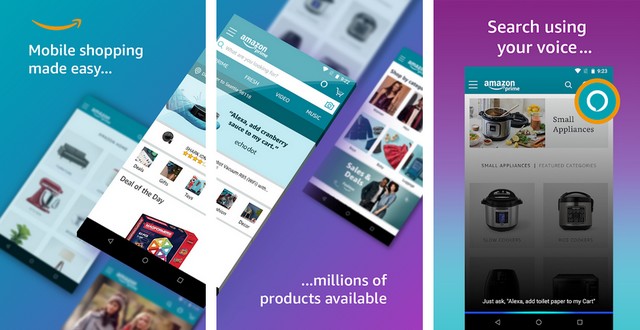 Amazon is one of the most recognizable brands in the world and the company offers almost everything on its website. Ranging from the small water bottle to the huge Air conditioner, you will get everything on Amazon. Using the Amazon Shopping app, you can find any type of product you want and you can read the reviews from the actual users out there. Amazon also offers some lightning deals where you can get some pretty exciting discounts. If you are into online shopping then Amazon Shopping is the must-have app.
---
Chewy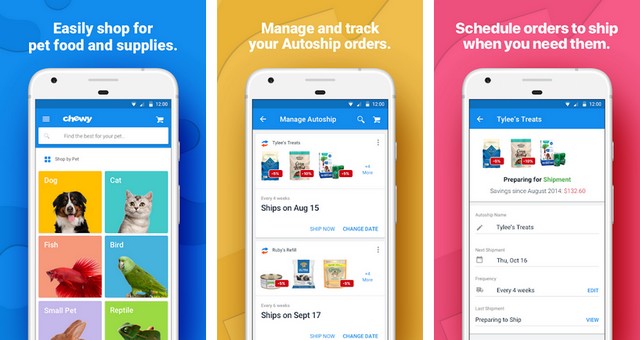 If you are someone who has pets then Chewy is the must-have app for you. It is pretty similar to the Amazon but this app is for the pets. On this app, you will find everything related to pets, ranging from animal food to hygiene products. The user interface of the app is well optimized and it is very easy to navigate. The company also offers the 1-2 days free shipping on orders over $49. If you have a pet and want to shop online then Chewy is our recommendation.
---
Craigslist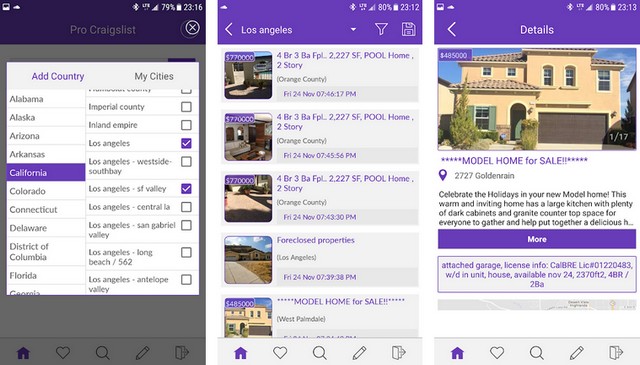 Craigslist is one of the most popular shopping apps and it can help you find some pretty good deals. On this app, you can find almost everything, furniture, electronics, cars, houses, ACs and many more. The company doesn't offer the official app but you can use the Craigslist Pro to access the platform from your smartphone. Moreover, the overall security of the app is a bit low as you will be dealing with the person face to face to buy things but you can choose a public place to lower the risk.
---
eBay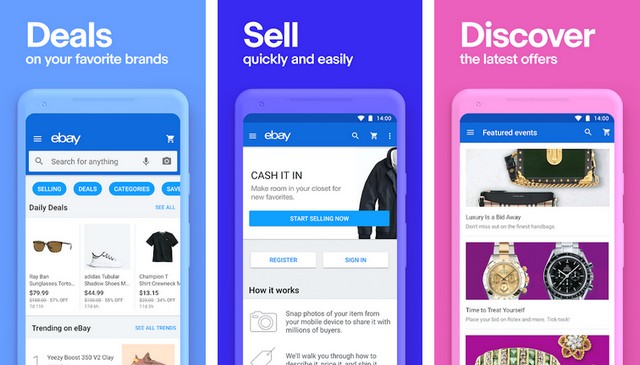 eBay is arguably one of the most popular shopping apps on Google Store. This platform has been around for a long time and you can almost everything on this platform. You can find electronics and other items at a very reasonable price. However, it doesn't have the same stuff as Amazon but still, it is a decent option to do shopping.
---
Etsy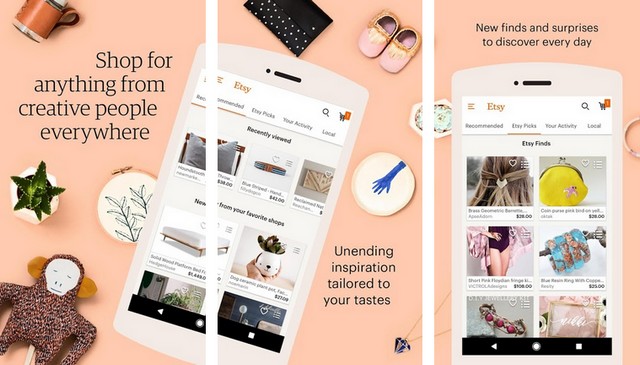 Etsy is basically the flea market of the internet where you will find stuff from the indie artists and designers. The platform features more than 0.8 million sellers from around the world. On this platform, you can find some pretty unique stuff for a very reasonable amount. Moreover, If you are a collector then you can also find the limited stuff on this platform and pay money using the PayPal or Google Wallet. If you are into art and looking for something unique then Etsy is definitely a great option.
---
Facebook Marketplace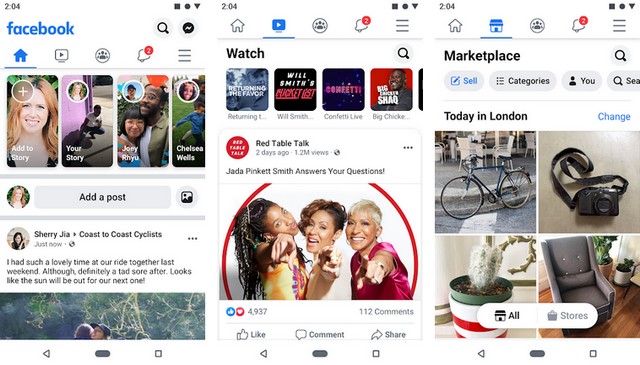 Facebook is the most popular social media platform with more than 2 billion users around the world. The company is trying to use this as an advantage and it comes with the Facebook Marketplace where you can find some pretty amazing items at reasonable prices. There are dedicated groups available where you can find the relevant items at a great price. However, you will need to do some scrolling to find the right item.
---
Google Shopping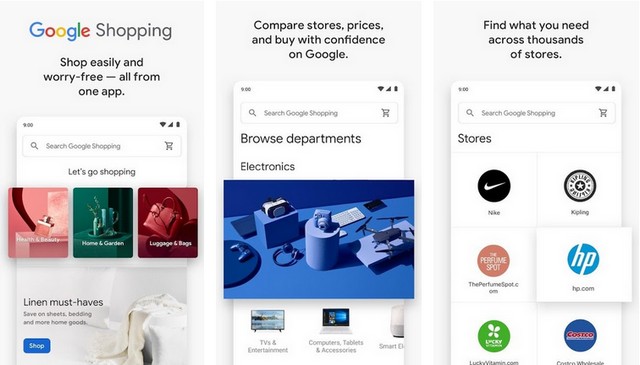 Google is one of the tech giants and it is trying to get into the shopping industry with its Google Shopping app. In this app, you will find everything you are looking for. The app features the items from online retailers including Target and BestBuy. It is one of the best apps to compare the prices and deals on the internet. The app also keeps track of your activities and recommends the products depending on your search history. It is a great shopping app and you should give it a try.
---
Instacart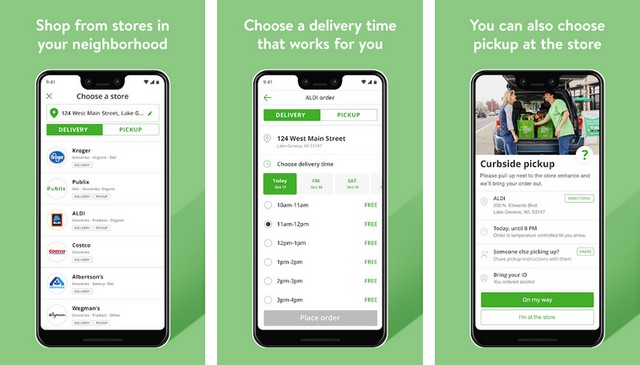 Instacart is one of the best shopping apps for groceries. The app allows you to buy groceries online and the company will deliver it to your doorstep. Similarly, you can try the Postmates app which is also pretty similar to the Instacart and you can get the groceries on your doorstep. Both apps offer really good service and you can use them to get groceries without moving from your couch.
---
Jet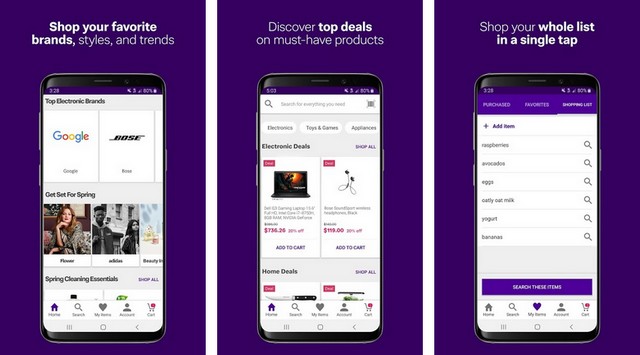 Jet is one of the best shopping apps out there. It allows you to shop for various items and you can save some money when you buy them together. The best thing about this platform is that you will find tons of stuff on sale and you can get them at a very reasonable amount. Moreover, you can also get free delivery if your order amount exceeds a certain limit. If you want to save some money then Jet is a great option for you.
---
RetailMeNot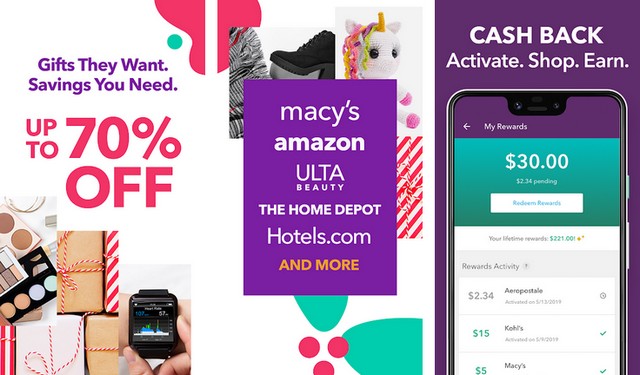 RetailMeNot is another shopping app that is geared toward the cheap shopping experience. It provides you with the coupons for all types of items including the beauty products, electronics, vacation garden and many more. You can get coupons for popular brands such as JCPenny, Kohl's and even coupons for Amazon. The app comes with GPS feature which will show you the coupon which is valid near your location. If you are into coupons then RetailMeNot is a great option.
---
Ali Express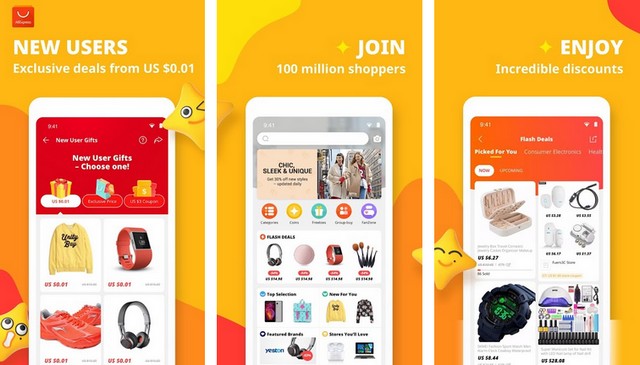 Ali Express is another very popular shopping app which is more geared toward the micro-transactions. On this app, you will find tons of stuff related to your everyday use, watch straps, watches, earphones and many more. If you are into gadgets then Ali Express is a great option for you as you will find tons of great gadgets on this site. Moreover, shipping on most items is also completely free.
---
Conclusion
These are the 10 best shopping apps for Android. You can use these apps to get great deals and the best items at very reasonable prices. If you have any questions, please let us know in the comment section below. You can also check out the best free Android apps on our website.