Sports are one of the best ways of entertainment and in the modern era, it is very easy to follow your favorite sports and teams. There are dedicated apps out there which will ensure that you get the latest news about your favorite teams and sports on your smartphones. We have handpicked the best sports news apps for Android which you can use in 2023.
The Atheltic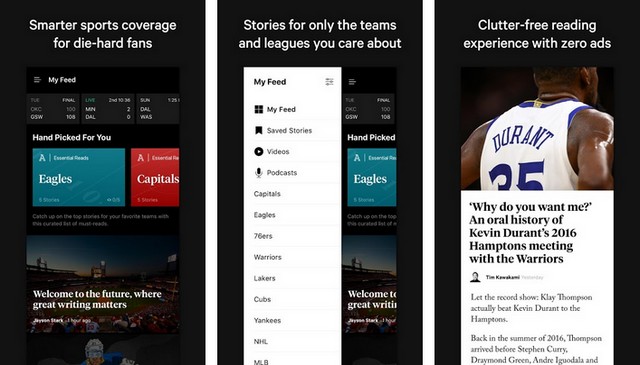 The Athletic is one of the best sports news apps out there which cover sports news, provide in-depth insights and analysis from teams within 47 different markets across the US and Canada. The app also has the services of the sports experts to cover the dedicated sports like MLB, NHL, NFL and many more. One of the best things about this app is that it has the old school approach, no ads, no pop-ups or anything, just useful news, and insights. You can use the app for free and the pro version is available for $7.99 per month.
---
ESPN
ESPN is a well-known name in the sports world and it covers the tons of sports events. The company covers sports like NFL, MLB, NHL, NBA, WNBA, and many more. It also comes with streaming service where you get access to live games and commentary for just $4.99 per month. In the app, you will also find the latest scorecards, schedules, highlights news and many more. The app is free to use but it comes with Ads which can be annoying sometimes.
---
Feedly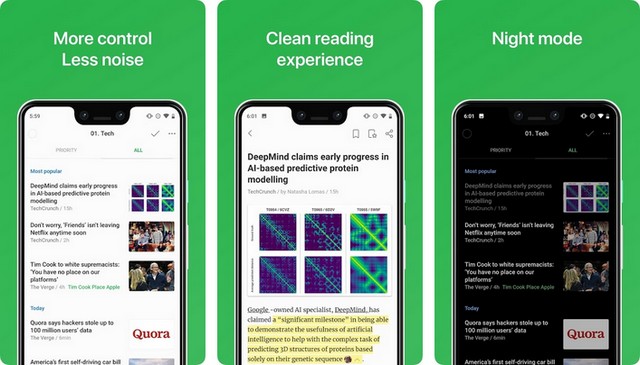 Feedly is one of the unique sports news apps which is the best option for those who want a minimalistic app. In the app, you can follow the sports blogs and keywords you want to track and the app will do it for you. The best thing about this app is that it only shows what you want to see, nothing else. It is also completely free to use, no strings attached.
---
Google Search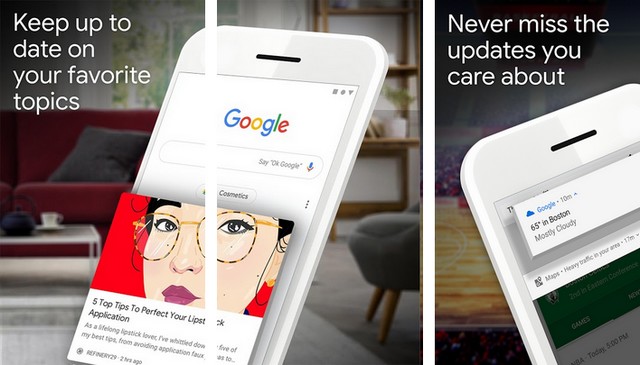 Google Search app is one of the most useful apps out there and it comes with tons of features. One of the many great features of Google Search is that it allows you to track your favorite sports, teams, players, and events. You also won't need a dedicated sports news app, all you have to do is to search the team, player, event or league you want to follow and tap follow and leave the rest on Google. It will track your favorite team and will show you the news on the Google Search app.
---
theScore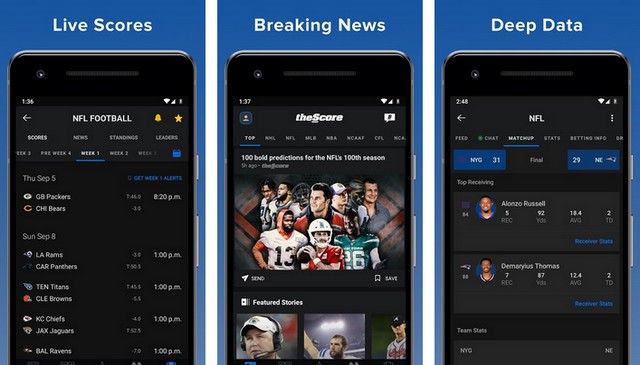 theScore is another very comprehensive sports news app which covers the NBA, NFL, NHL, MLB, college sports, PGA Golf, European Football and many more. The User interface of the app is also very simple and easy to use. Moreover, the company also minor re-design for major sporting events which is a nice touch. The app is free to use.
---
SofaScore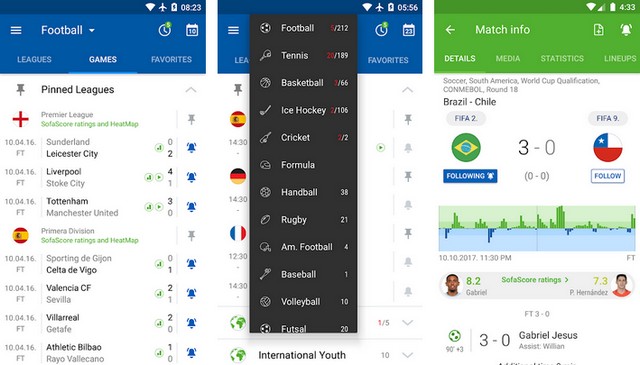 SofaScore is another comprehensive news app which covers sporting events around the world. The app covers the European football, American football, hockey, tennis, motorsports, rugby, volleyball, polo and many more. The app also allows you to find the scores of different events and keep you updated. It also comes with Android Wear support which is a nice touch. The app is free to use and you can get the pro version is available for $2.99.
---
EuroSport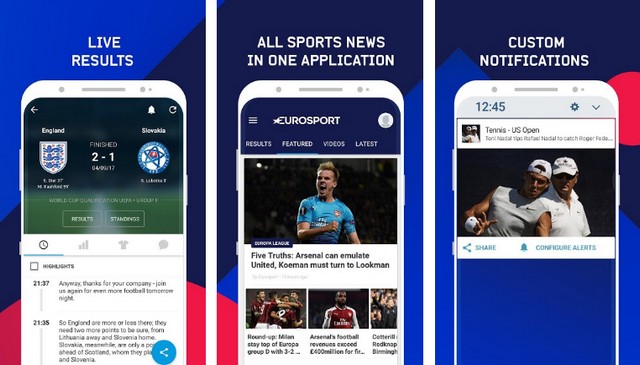 EuroSport is one of the best sports news apps for Android. The app feature over 150 news Articles every day written by the most respected sports journalists out there.
Also, the app covers various sports & events, including Football, Tennis, Cycling, and F1 Races. It also comes with the sports calendars and live scores so that you stay updated about your favorite sports and teams. You can use the EuroSport for free, but it comes with Ads.
---
Yahoo Sports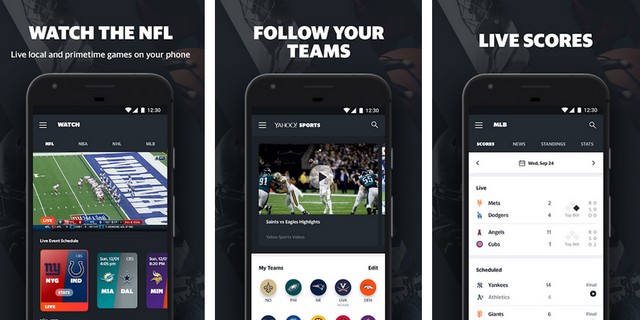 Yahoo Sports is another very popular sports news app which covers all major sports. The app also comes with live streaming support for some sports which is a plus. Moreover, it also has a comprehensive section related to sports trades, updates, breaking news, rumors, scores and many more. Yahoo Sports also have tons of opinionated content so it can be deal-breaker for some people. It is free to use but it comes with Ads.
---
MLB At Bat (individual sports league Apps)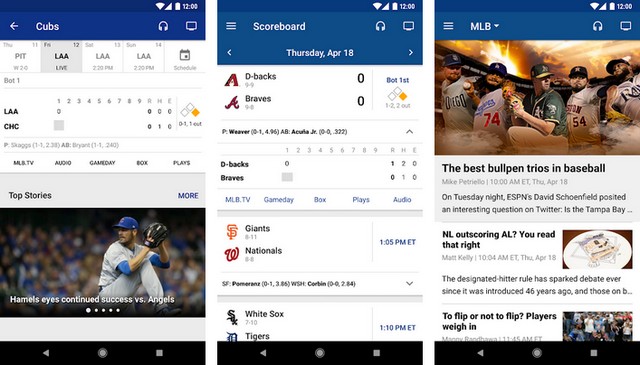 Most sports leagues and even team have their official apps which you can install to keep track of their activities. Apps like MLB at Bat and other North American sports league apps allow you to watch the live games on a yearly subscription. Moreover, these apps also come with news, schedules, scores and many useful features. These apps also allow you to follow your favorite teams and keep you updated about their activities. The only problem with these apps is that their yearly subscriptions are fairly expensive so if you are on a budget then you should go for other options on this list.
---
Sling TV (Live TV Apps)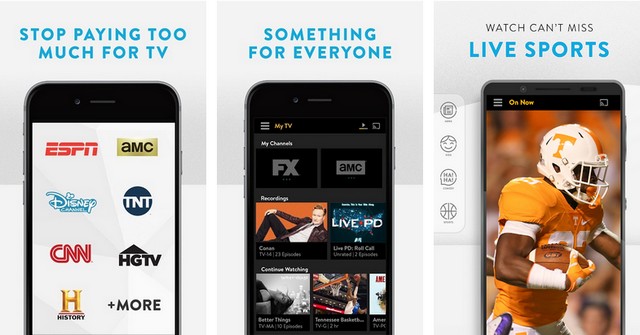 Live TV Apps are getting very popular and one of their main selling points is that they allow you to watch your favorite sports live. Most of these services cover the local sports news as well as international news. Service like Sling TV offers access to all major sports news channels except few for a small fee. Moreover, there are also dozen of Live TV apps available out there which give you option to pick the best service for yourself. The prices of these services are bit higher but you also get access to entertainment channels as well which is a plus. If you are on budget then you can go for free options like Google Search and others.
---
Conclusion
These are the 10 best sports news apps for Android. You can pick the one which best suits your needs or if you are confused then you can try all of them and then pick the one which is more suitable for you. If you have any questions, please let us know in the comment section below. You can also check out the best free Android apps on our website.