Cashless Payment Systems are pretty popular these days because they allow the customers to pay for their shopping and stuff using their smartphones or smartwatches. Fitbit Pay is one of the most popular Cashless Payment Systems, and you will find it on Fitbit Devices. If you are the owner of Fitbit Device and want to know how to set up and use Fitbit Pay, this guide is for you. In this comprehensive guide, we will tell you everything you need to know about Fitbit Pay.
What is Fitbit Pay?
Fitbit Pay is a cashless payment system that basically allows you to pay for your shopping and stuff on the NFC Cash Terminals. In this system, you link your debit card with Fitbit Pay and then pay for your shopping using Fitbit Pay.
The reason why Fitbit Pay is so popular is security. When you pay using Fitbit Pay, the system only shares a temporary token which only works for this transaction, and once the transaction approves, that token will become unusable.
It's also interesting to note here that your debit card information won't be shared during the whole process, which means that if anything goes wrong, your debit card and payment information will stay safe.
Which Fitbit Devices Support Fitbit Pay?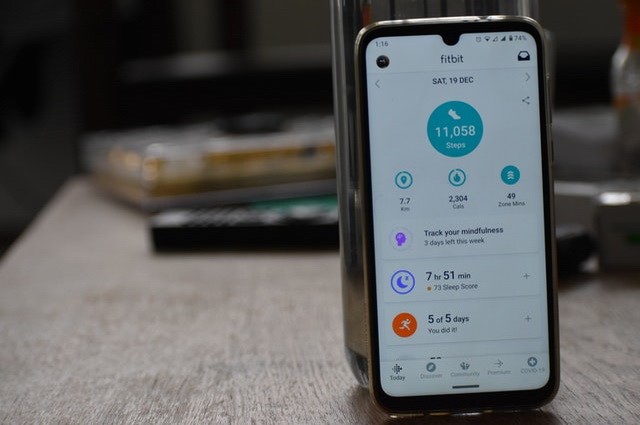 Before we proceed to our main topic, it's important that you know which Fitbit Devices support Fitbit Pay. Fitbit Pay requires the NFC for working, and the devices with NFC can only be used for Fitbit Pay Payments. Now, these are the Fitbit Devices that come with NFC and support Fitbit Pay.
Fitbit Charge 4
Fitbit Ionic
Fitbit Sense
Fitbit Versa 2
Fitbit Versa 3
Fitbit Charge 3
Fitbit Versa (the one with NFC Chip)
Which Banks and Countries are supported by Fitbit Pay?
Once you know that your device supports NFC, the next step is to determine whether your Bank or country is supported by Fitbit Pay or not. When it comes to countries, Fitbit Pay is available in the following countries. If you don't find your country on the list, it means that it's not supported.
Australia
Austria
Belgium
Bulgaria
Canada
Croatia
Czech Republic
Denmark
Estonia
Finland
France
Germany
Greece
Hungary
Iceland
Ireland
Italy
Latvia
Liechtenstein
Lithuania
Luxembourg
Malta
Mexico
Netherlands
New Zealand
Norway
Poland
Portugal
Republic of Cyprus
Singapore
Slovakia
Slovenia
South Africa
Spain
Sweden
Switzerland
Taiwan
Thailand
United Arab Emirates
USA
UK
If your country is on the above list, it means that Fitbit Pay is available in your country. Now the next step is to determine whether your Bank supports Fitbit Pay or not, and for that, you will have to check this list. In this list, you will find the details of supported banks and other entities which support Fitbit Pay.
How to Set up Fitbit Pay in 2021
If your country and Bank are supported by Fitbit Pay, it means that you can start using Fitbit Pay for your payments. In this section, we will explain how you can set up Fitbit Pay.
Step 1: In the first step, we will be setting up the PIN. Open the Fitbit App on your smartphone and open it. Now tap your avatar on the top left side and go to your profile. Select the device for which you want to enable Fitbit Pay. Let's suppose that you want to do it for Fitbit Sense, select Fitbit Sense from the list.
Now find the "Wallet" section and choose the Four-digit Security PIN. You will also get the option to set when the system asks for a PIN. We recommend that you choose the option to enter the PIN each time you do a transaction, as it will stop anyone from misusing your Fitbit Pay.
Step 2: Once you have set up the PIN, the next step is to link your debit or credit card with Fitbit Pay. In the next step, you will be asked to enter your debit or credit card information. Enter your debit or credit card details, tap next and agree to the terms of service of Fitbit Pay.
With step 2, the Fitbit Pay Setup process has been completed. The next step is to make payment with Fitbit Pay which we will explain in the next section.
How to Use Fitbit Pay in 2021
Once you have completed the Setup of Fitbit Pay, you can start making payments using Fitbit Pay. You can use Fitbit Pay at all places which accept cashless payment systems such as Apple Pay or others. Here's how you can use Fitbit Pay.
Find the terminal that accepts Fitbit Pay.
Now put your Fitbit device near the terminal, and it may ask you for PIN Confirmation.
Select the card you want to Pay with and confirm your payment.
How Secure is Fitbit Pay?
Fitbit Pay uses the tokenization technique to ensure that your debit card information stays secure. In this technique, the system generates a temporary token that is shared with the terminal. Once the payment goes through, the token becomes unusable. Similarly, Fitbit Pay uses industry-standard security practices to ensure that your data is safe. Considering that, it's pretty safe to say that Fitbit Pay is a secure system.
Can you use Fitbit Pay without a Phone?
Yes, if Fitbit Pay is set up on your Fitbit Watch, you can still use it for payments without using your smartphone. However, you will need your smartphone to manage your Debit/Credit cards.
Conclusion
Fitbit Pay is a pretty reliable cashless payment system, and you should use it if you own a Fitbit Device. In this guide, you learned how to set up and use Fitbit Pay. If you have any questions, please let us know in the comments. Also, check this guide where we have shared the Best Personal Finance Apps for Android.