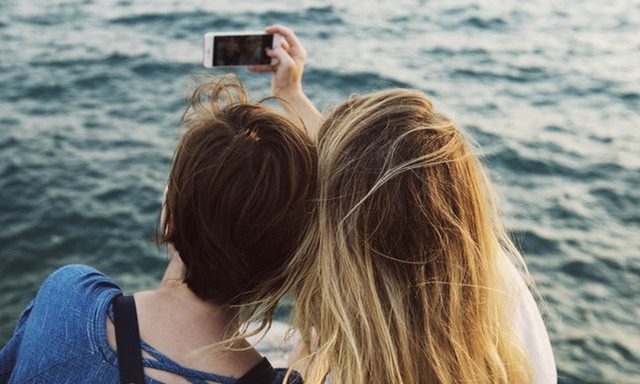 Here are the best Selfie apps for Android 2018. You can use these apps to take better-looking selfies, edit your selfies to remove unwanted objects and make yourself look better, plus add some awesome effects to your photos.
Top 5 Selfie Apps for Android
Candy Camera
Candy Camera app is one of the higher rated apps on the Google Play Store and it's another great selfie app. The app lets you take selfies and see real-time effects on them and there are more than a hundred filters in the app. Apart from that, you get added features such as stickers and collage. There's also a Silent Camera feature which allows you to take selfies in public without attracting much attention. Oh, and the app also offers real-time unlimited video calls for free with real-time filters. Unlike most apps out there, Candy Camera is a very lightweight yet powerful app, which allows the user to make use of gestures to easily make their images look popping.
Download: (Free)
---
B612
Boasting of over 1,500 diverse stickers, B612 is a selfie camera app that is preferred by the majority of users out there. You get real-time beauty effects and immaculate filters to make yourself look even better. Also, you get a plethora of lenses which even outweigh the likes of Snapchat. Oh, and if you thought that was all, there are also AR stickers to add more life to your snaps. Additionally, B612 also allows for video recording with live filters, allowing you to create high-quality music videos. The app's interface is very similar to that of Instagram, with features such as images, music video, hands-free mode, and boomerang, all laid out at the bottom for the user's convenience.
Download: (Free)
---
Sweet Selfie
Sweet Selfie is one of the best selfie oriented apps on the Play Store, and my favorite too. The app comes with all the features you'd expect of a selfie camera, and then some. Sweet Selfie allows users to beautify their images with trendy filters and special stickers, along with smart auto beautify, amazing blur, vignette as well as retro features. There are also features such as teeth whitening, and muscle stickers, so you can easily try a new look. The app's interface is also nice, with all of the actions laid out nicely. You also have the ability to change the filter or modify the brightness using gestures. If you want to up your selfie game, I'd suggest you try Sweet Selfie first-off.
Download: (Free)
---
BestMe
BestMe is a selfie app that is specifically designed for instant sharing on social media. The app comes with an emoji-grid photo mode, a no-crop mode for Instagram, along with 125 real-time filters and a plethora of stickers. You also get a real-time collage feature and a camera and editor that is specifically designed for capturing the perfect selfie. If you want an app that clicks images that are social media ready from the get-go, BestMe is the selfie app that you're looking for. In fact, the app also has direct sharing embedded so you can easily post your images on Facebook, Instagram, Twitter, and more.
Download: (Free)
---
YouCam Perfect
The YouCam Perfect Selfie app is a great app for all you selfie lovers out there. Along with great selfie-taking features, the app also comes with great selfie editing tools to get you the perfect selfie you need. The app is feature packed and there are a number of interesting features like beautifying effects, face reshaper, stylization and the ability to beautify all the features of your face. Also, you get a full-fletched editor with features such as mosaic blur and object remover. While the camera mode may not offer as many filters in real-time as opposed to the other apps on this list, the image editor offers way more features to make up for that.
Download: (Free)
---
If we missed any of the best Selfie Apps for Android, tell us about them in the comments.