Photography is one of the most creative fields out there and many people use it as a hobby. However, if you think your photos are exceptional, you can always put them online and sell them for some quick bucks. Professional photographers usually use the DSLR Cameras to capture photos but in 2022, Smartphone cameras are also capable of taking stunning photos. You can refine them further with photography apps. In this guide, we will share the best photography apps for Android.
Adobe Apps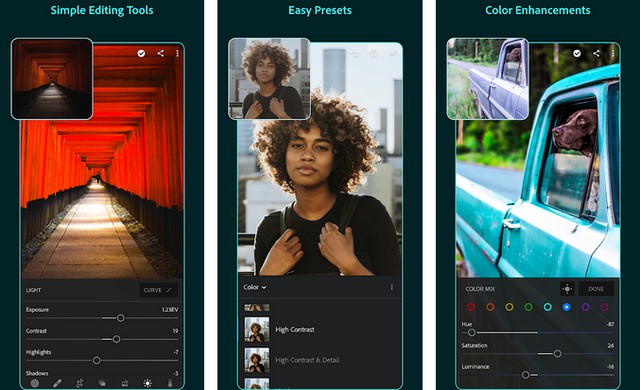 Adobe is a popular company that specializes in multimedia and creativity software and the company offers tons of software that are preferred by content creators, photographers, editors and directors around the world. The company also offers its mobile versions of the software which can help you with the photos. Two of the most popular photography-related apps are Adobe Lightroom and Photoshop. You can use these apps to refine your photos and make them exceptional. These apps are free to use but they come with in-app purchases.
---
Bacon Camera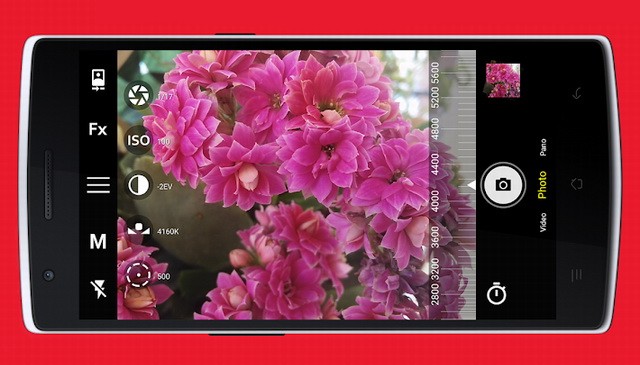 The smartphone's cameras have improved a lot over the years but unfortunately, the default camera apps have not. The majority of the smartphones come with good camera sensors but the default camera apps are not good enough. That's why you can use the camera app such as Bacon Camera which will unlock the DSLR like features on your smartphone. The app comes with tons of great camera features such as manual focus, manual white balance, manual exposure compensation, Bayer RAW and DNG support. Bacon Camera is completely free to use but it comes with ads.
---
Google Photos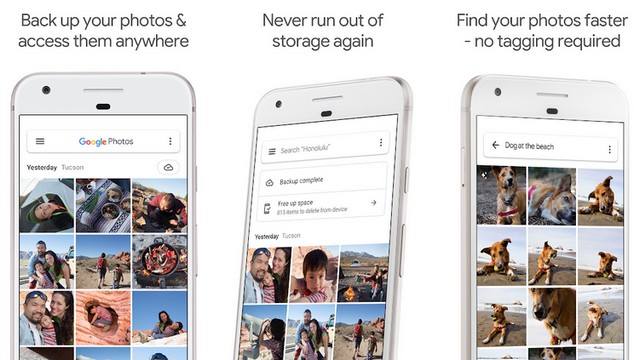 Photography means that you will be taking a lot of photos and our smartphones come with limited storage. You will need to get the online cloud subscription which would cost you money but wait, what if we tell you that Google Photos comes with the unlimited storage for the photos. That means you can take tons of photos and store them on Google Photos without any restriction. Google Photos is the must-have photography app for photographers.
---
HyperFocal Pro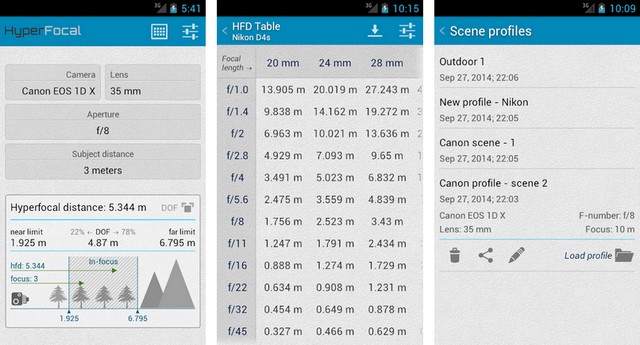 HyperFocal Pro is one of the best photography apps for professional photographers. If you have seen the professional photographer work, they take a lot of time calibrating their DSLR to the best photos. This app allows you to do similar to your camera sensor. You can use it to find the depth of field, angle of view, the field of view, hyperFocal distance and other minor details which we usually don't care when we take the photos. If you are looking for a photography app with DSLR like features then HyperFocal Pro is a great option for you.
---
PicsArt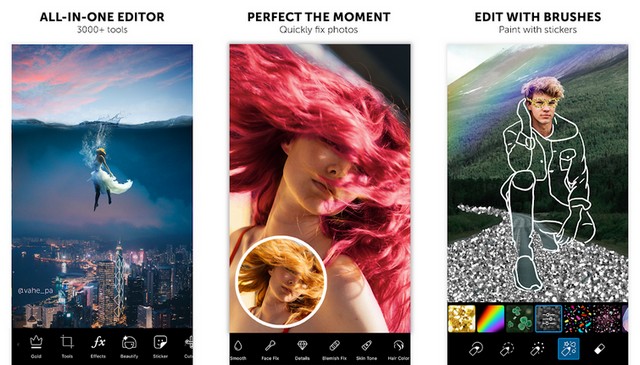 PicsArt is one of the best photography apps which you will find on Google Play. It is the full fledge editor which you can use to edit them and refine them. PicsArt editor is more on the casual side as it allows you to play with the photos and give them a unique touch. The app also comes with a huge community where you can share your photographs and take their input on how to improve your photography. PicsArt is free to use but it comes with Ads and in-app purchases.
---
ProCam X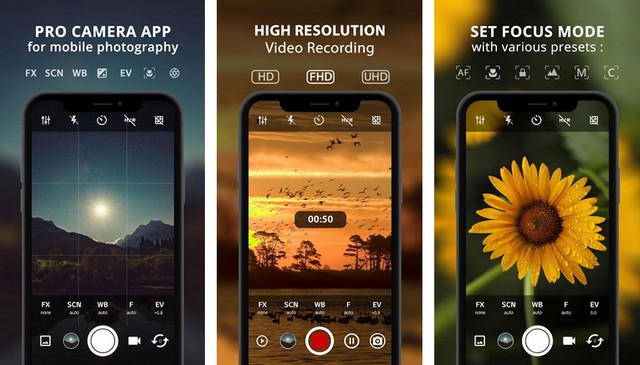 ProCam X is one of the better photography apps that can help you with taking some stunning photos. The app allows you to control the white balance, shutter speed and custom bitrates for the videos. It also comes with the color effects, real-time filters and burst shooting mode to capture some fast action. You can get the app for the free and the paid version is available for $4.99.
---
Snapseed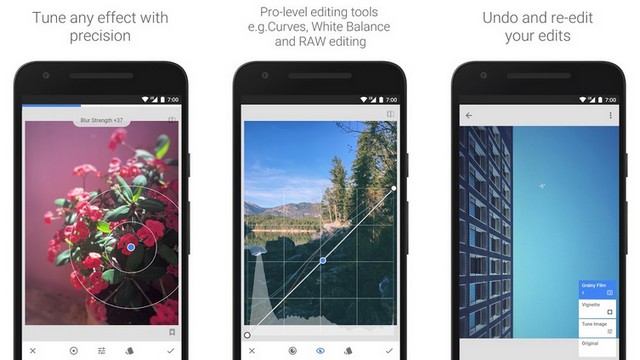 Snapseed is one of the best photography apps which is designed by Google. It is also one of the cleanest photography apps we have ever come across. Moreover, it is also very easy to use and it comes with tons of great features that you can use to refine your photos. The app allows you to refine your image, bring details, adjust white balance and perspective from the app. It includes more than 29 tools and filters that you can use to make your photos pop. Snapseed is also completely free to use, no ads or anything.
---
TouchRetouch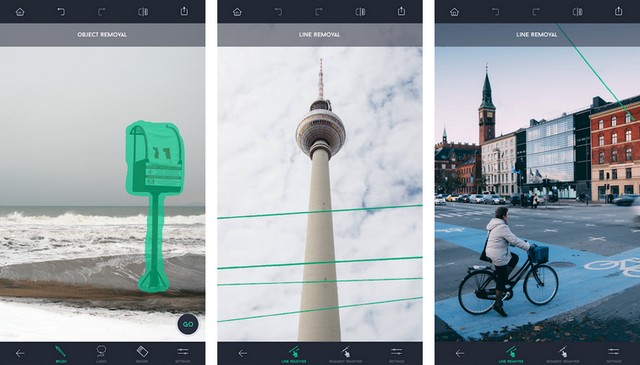 TouchRetouch is the editor's choice app on Google Play Store. It is an advanced photo editor that doesn't focus on the white balance or anything, instead, it focuses on removing the imperfections from the photos. You can use it to remove the wires, unnecessary photos and other obstacles that are compromising the look and feel of the photos. You can get the app for $1.99 with no in-app purchases.
---
VSCO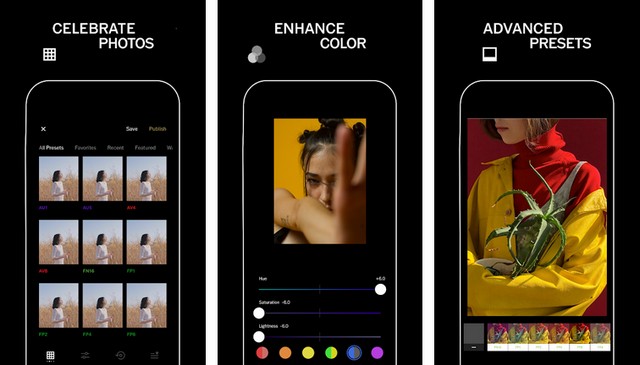 No best photography apps list would be complete without VSCO. It is one of the most popular photography apps on the App Store. The app allows you to take the stunning photos and then you can use the built-in photo editor to refine them. VSCO doesn't specialize in one thing instead it is the jack of all trades and it is an ideal app for the casual photographers. You can get the app for free but it comes with in-app purchases.
---
YouTube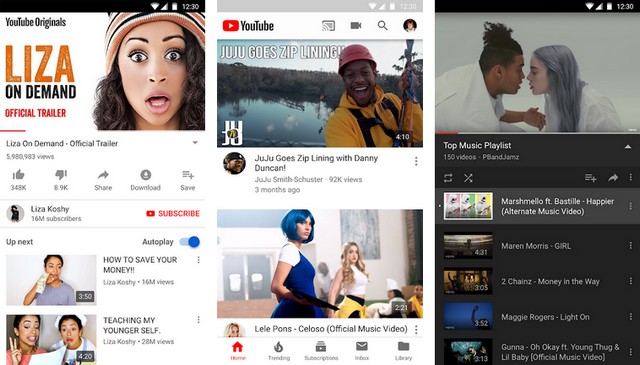 If you want to take your photography to the next level and want to learn from the best photographers out there then YouTube is an excellent platform for you. YouTube is the biggest streaming platform and it comes with many channels that are dedicated entirely to photography. You will learn how to take stunning photos and how to refine them for professional use. YouTube also has many channels where you can learn how to use professional software such as Adobe Photoshop and Lightroom. The best thing about YouTube is that you will get all these resources for completely free, no strings attached.
---
Conclusion
These are the 10 best photography apps for Android. Most of them are free to use but some of them are paid as they offer some premium features. If you liked this guide then you may like our "Best Photo Editor Apps for Android" guide.