We are living in a digital era and we are witnessing the evolution of almost everything and TV is no exception. It's been a few years since Android TV has come out but its popularity has increased a lot in the last few years and now it is maturing as a platform. There are now more apps and games available for this platform. In this guide, we will share the best Android TV apps which your Android TV should have.
Amazon Prime Video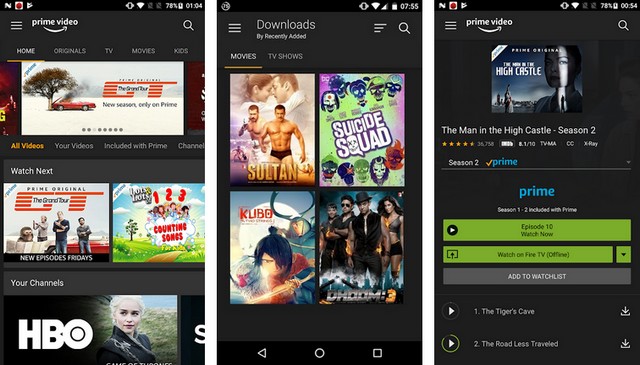 Amazon has finally jumped to the streaming services business with their Amazon Prime Video platform which is still relatively new but it is maturing very quickly and still, it is a really good app. The Amazon Prime Video apps don't support the Chromecast so your Android TV should have the Amazon Prime Video App. However, we really think that there is a need for chromecast support on the main app until then you can use the Android Tv Amazon Prime Video App.
---
Sling TV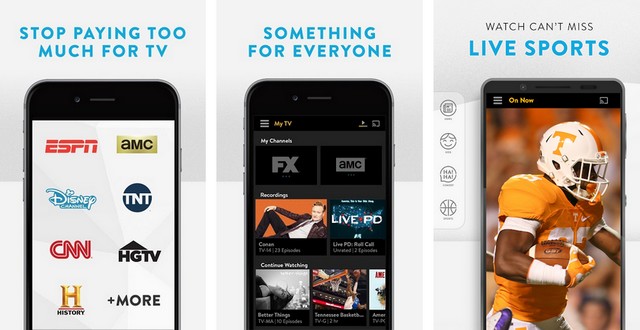 Sling TV is another very old and popular live TV app which offer the Android TV version. This app offers you the easiest access to local sports channels, cable TVs and some other channels. However, you can also look at individual channel apps like CBS All access, Twitch for streaming and WatchESPN for sports. There are plenty of options available out there which you can pick but Sling is the best.
---
Archos Video Player
Archos Video Player is a really good video player app for Android Tv App. You can also go for VLC or MX Player apps but in our opinion, this one is the best. It comes with the support of AC3 and DTS passthrough on supported TVs and Boxes, Supports for 3D TVs and many more. This app also supports the wide range of codecs which mean you can run your favorite video in any major video format. The free version comes with some restrictions and the paid version is available for $4.99.
---
Google Play Music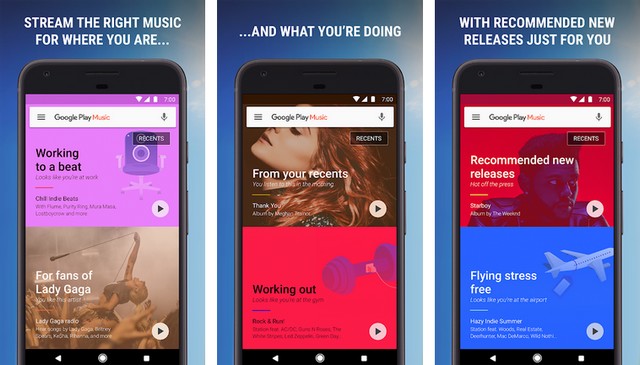 Google Play Music is a solid option for those who want to have a good music streaming experience on their Android TV. The Android TV version of the app is much better than the Android phone version. Here you can upload up to 50,000 songs on the cloud and access them anywhere in the world. 50,000 is a very large number which means you can put up all of your favorite songs there and still you will have a lot of space left. The app is available for $12.99 per month where you get the on-demand music play, no ads, and some other unique feature. Google is also planning to switch it with YouTube Music but until then it is a great music streaming app and you should use it.
---
Wake on Lan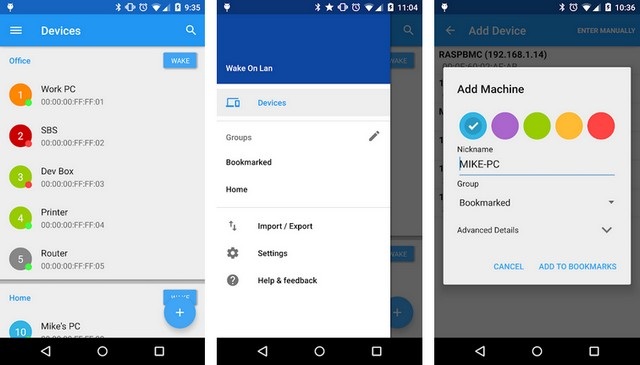 Wake on Lan is a very unique Android TV App which let you wake your computer, NAS Storage and other things from your Android TV with a single click. In our opinion, Wake on Lan is more for tech-savvy people so if you are one of them then you can do some real things with this app. It is free to use, no strings attached.
---
YouTube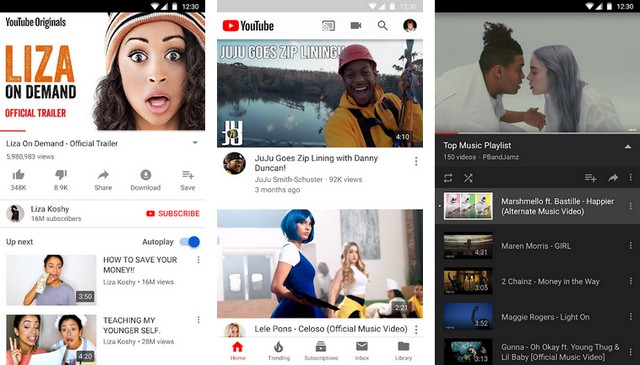 YouTube is the most popular video platform in the world and it has the Android TV app as well. It has millions of videos out there and it includes the different genres including tech, comedy, music, politics and many more. The free version comes with Ads and the paid version is available for $9.99 where you get the additional perks as well. It is a must-have app for Android Tv.
---
Hulu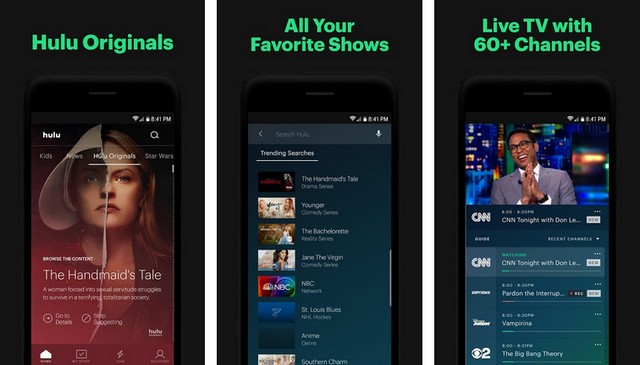 Hulu is another very popular video streaming service which offers its Android TV version. There are tons of shows available on the service including some original Hulu Shows which are very awesome. You can also get the live TV services only for $39.99 per month where you get the tons of tv channels including the local ones. In the app, you can also opt for HBO, Showtime, Cinemax and other services for additional charges.
---
Netflix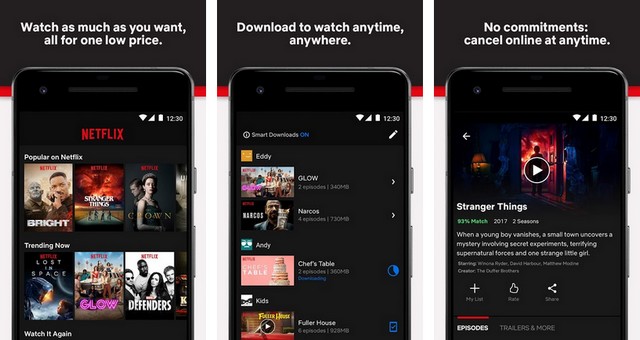 Netflix is one of the most popular video streaming services out there and it also offers its Android TV version. It comes with a large collection of legendary shows such as friends etc and there are also Netflix Originals which are equally popular and you can get access to these shows by having the monthly subscription. Netflix also supports the 4k videos, HDR 10 and Dolby Vision. Undoubtedly, Netflix is a must-have app on any Android Tv.
---
Plex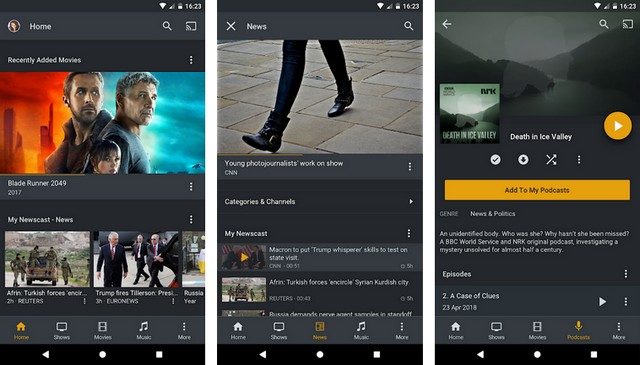 Plex was one of the very first Android TV App and it is still one of the best out there. The main purpose of this app is to play video from your smartphone or PC to your TV. It also works for other media types like music, videos, etc. The app also allows you to stream the media files from the cloud storage services such as Google Drive, OneDrive and Dropbox which is a major plus. The app comes with many packages which you can pick according to your choice.
---
Spotify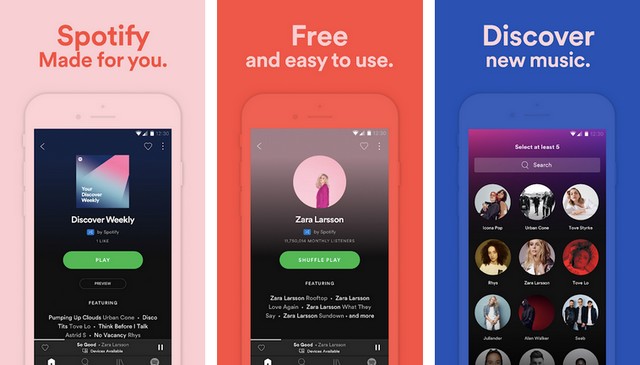 Spotify is another very popular and solid music streaming service which also have the Android TV App version. It allows you to access your favorite music, podcast, and some video content as well. This service is available for $9.99 per month which is very reasonable considering the content here. However, in our opinion, Google Play Music offers more. In the end, you can't go wrong with any of them.
---
Conclusion
These are the 10 best Android TV apps. There are other good apps out there too but these are the must-have apps. You can also explore other apps and pick the ones according to your needs. Let us know your favorite Android TV Apps in the comment section below. You can also check out the best Android TV games on our website.