Book reading is an excellent habit which allows you to learn a lot of things. Fortunately, these days you can carry the whole library in your pocket which is amazing. If you want to read the eBook on your iPhone then having a good eBook Reader app is very important. In this guide, we will share the best eBook reader apps for iPhone and iPad.
Marvin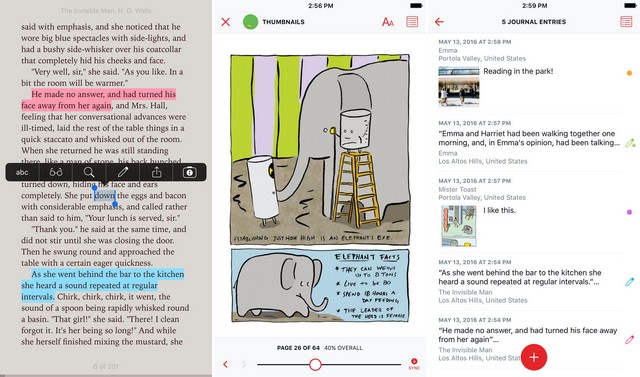 Marvin is one of the best eBook reader apps on App Store. The app has the built-in search system which allows you to search the free eBook sites such as Project Gutenberg from where you can download the free books.
Moreover, the app also features such as screen darkening and flux-like screen warming which make it easy to read the books late-night. Also, there are copying tools which allow you to copy your favorite quotes from the book. Overall, it is an excellent app and you should check it out.
---
tiReader: eBook Reader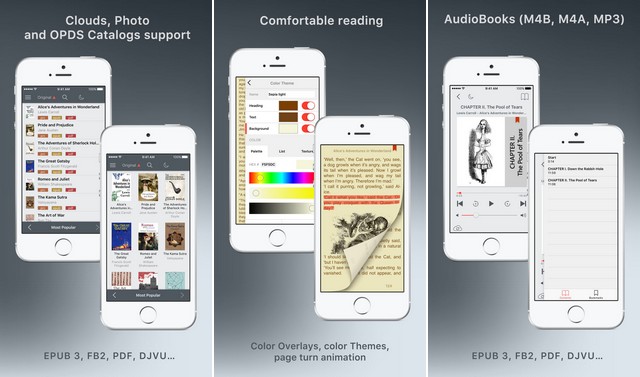 tiReader is not just an ordinary eBook reader but it also is an omnivorous media server which also supports the annotation. The app supports the DJVU files for bookmarks and annotations, audioplayer and many other useful features.
The app is best suited for annotation as it comes with a variety of annotation tools. Overall, the design of the app is modern and you can easily get used to it. You can also link the app to the OPDS server as well to the cloud services such as Dropbox. The app is free to use with in-app purchases.
---
KyBook 2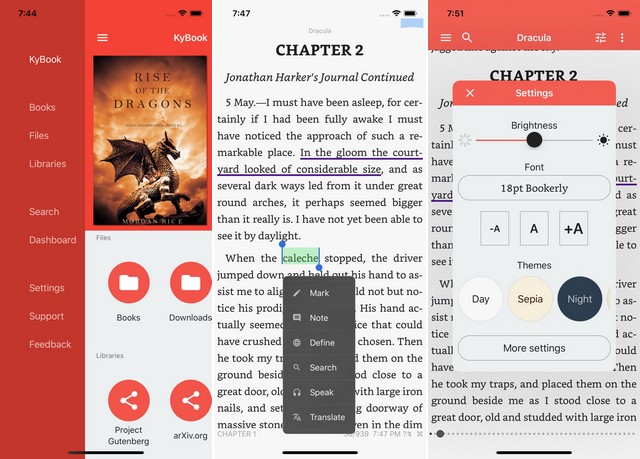 KyBook 2 is one of the best eBook apps out there and it provides seamless integration with free eBook libraries such as Project Gutenberg. However, if you want to import your own eBooks to the KyBook 2 then it is a bit difficult.
The app is designed to use the books OPDS eBook Libraries. Overall, the app has a minimalistic layout which makes it easier to use. The app also has some kind of smart feature which organizes the books based on their metadata which is a plus.
---
Hyphen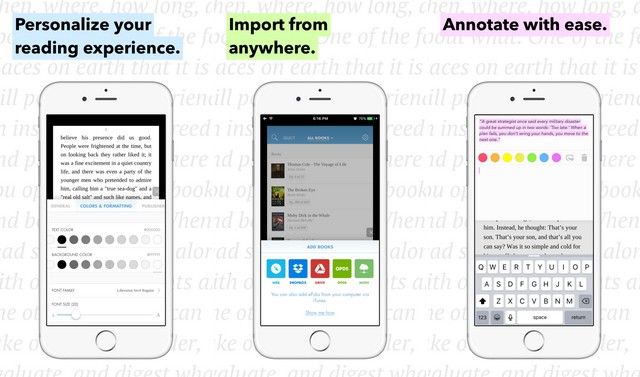 Hyphen is a modern-looking eBook reader app which is mainly known for its sleek and modern interface. The modern layout of the app makes it easy to use and you will love it. In the app, you will find built-in support for OPDS servers and cloud services such as Dropbox.
One of the best features of this app is that it can get incredibly dark which make it easier to read the eBooks late-night. Moreover, you can play with colors to give the unique look to the app and also you get the variety of fonts where you can choose the perfect font for your app. There are also highlighting and annotation tools which you can use. Hyphen is a premium app and you can get it for $2.99.
---
Bluefire Reader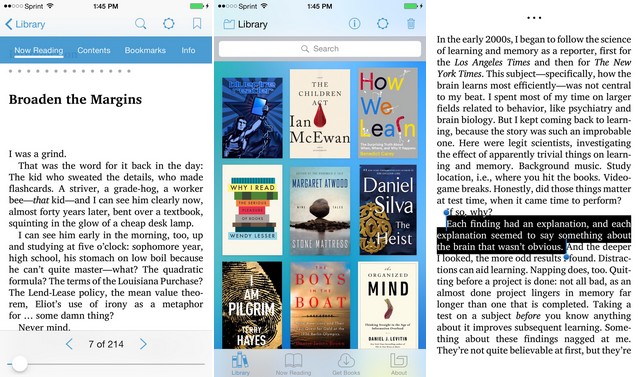 Bluefire Reader is another good eBook reader app which done the basics right. The app comes with functional annotation tools, support for cloud services such as Dropbox and a very good reading mode.
Bluefire Reader doesn't come with any advanced features but it has all the features which you need to read your favorite eBooks. The app is completely free to use which is a major plus.
---
Conclusion
These are the 5 best eBook reader apps for iPhone and iPad. You can pick the one which best suit your needs if you want advanced features then you should go for premium apps but if you want basic eBook reader app then free apps in this list are perfect for you. If you have any questions, please let us know in the comment section below. You can also check out the best PDF reader apps for iPhone on our website.