Most of the games these days aren't free, apparently, they are free but there are always in-app purchases which compel you to spend the real world money to progress in the game. In this guide, we will share the best free android games which you can play freely without engaging in in-app purchases. Let's get started.
Alto's Odyssey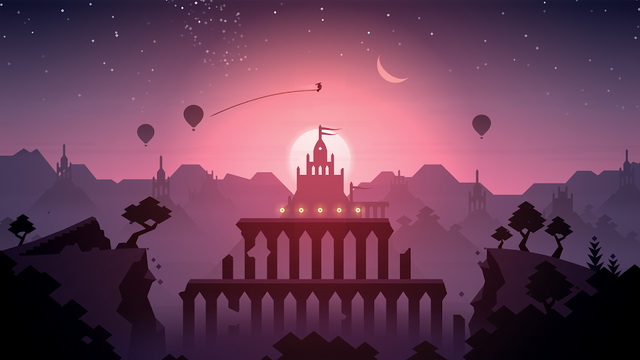 Alto's Odyssey is one of the best free games available on PlayStore and you will find in almost every other best free Android games list. The game features simple mechanics backed by stunning graphics and relaxing music. In the game, you will be running and your main goal will be to avoid obstacles. You will also collect the various items which you can later use for customization options. The game is completely free to download and you can progress in the game without spending a dime. There are in-app purchases but they are for some stuff so it is entirely optional.
---
Asphalt 9: Legends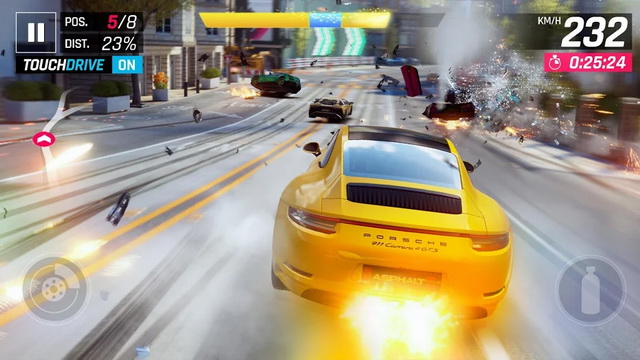 Asphalt 9: Legends is one of the most popular racing games on the PlayStore and it belongs to the famous gaming series Asphalt and the previous installments of this gaming series were also very popular. It also features tons of cars and hundreds of campaigns which will challenge your racing skills. The game also includes the daily, weekly and monthly challenges. Asphalt 9: Legends also feature the multiplayer gaming option where you will compete against the other players around the world. You can play it for free, there are in-app purchases options but you can still play the game without spending the real world money.
---
Brawl Stars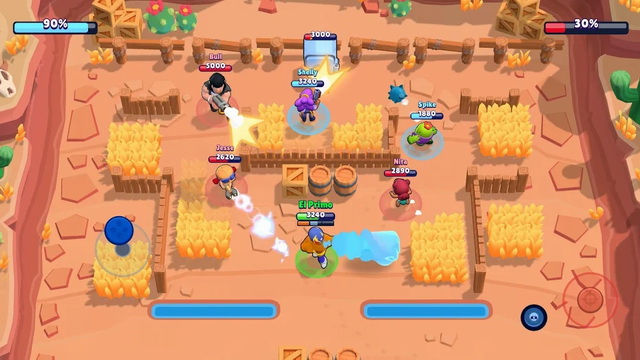 Brawl Stars is another masterpiece from the Supercell. The company has games like Clash of Clans and Clash Royale on its credits which are also very popular games. In the Brawl Stars, you pick the brawl of your choice and engage in a MOBA Style battle along with your teammates. Each brawl has its own special powers. The game also includes the multiple modes and each mode offersa unique experience. If you are looking for a good MOBA Style game then Brawl Stars is a good option for you.
---
Critical Ops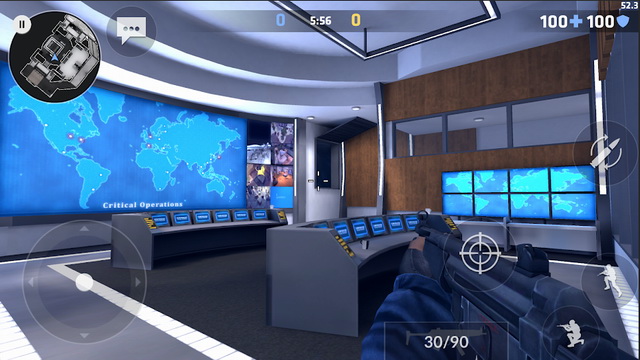 Critical Ops is one of the finest First person shooter games on the PlayStore. In the game, you will be participating in special Operations and you get the choice to either play the role of commando or the terrorist. The game has a strong online community where you can team up with other players or your friends and have the hood fps gaming experience. If you are looking for a good FPS game with good graphics and a variety of guns then Critical Ops is a good option for you.
---
HQ Trivia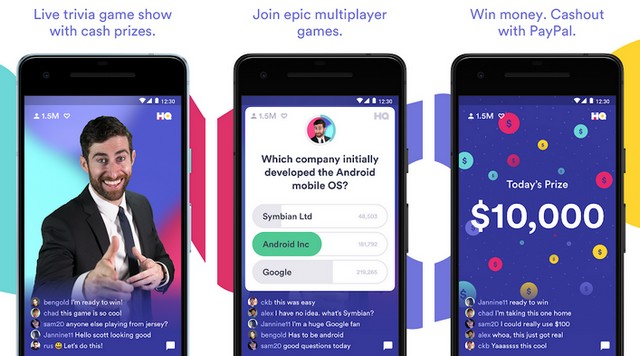 HQ Trivia is a new trivia game where you will be up against the other players around the world at the same time. The game has very simple mechanics, the host asks the question and the participating players have to answer it in real time. Each round includes the 12 questions and 10-second timer for each question. The last player standing wins the game and gets the money. The best thing is that it is the real world money which you can take out and do it whatever you want. However, the only limitation is that the games only take place at certain time so make sure to set the reminders for each game. You can learn more about the timing by visiting the game page on the Play Store.
---
Shadowgun Legends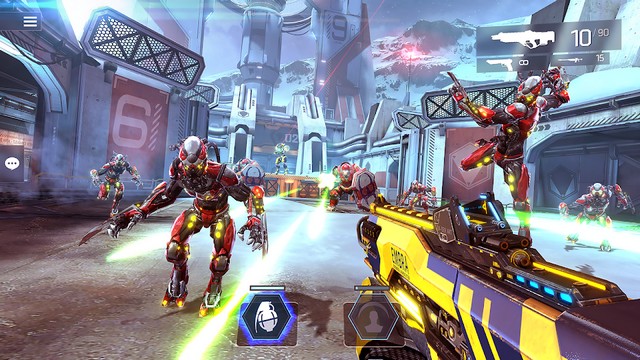 Shadowgun Legends is an action RPG game that you can play for ultimate fun. In this game, you will be the Shadowgun legend, and you will protect humanity from the deadly alien invaders.
The game comes with tons of solo missions, which you can play alone, or you can play them with your friends. It also comes with arena wars where you will be killing the waves after waves of aliens along with your partners to win some exciting rewards.
Also, the graphics of Shadowgun Legends are outstanding, and you will love them. If you are looking for an action game packed with weapons & fun, then Shadowgun Legends is for you.
---
Pocket City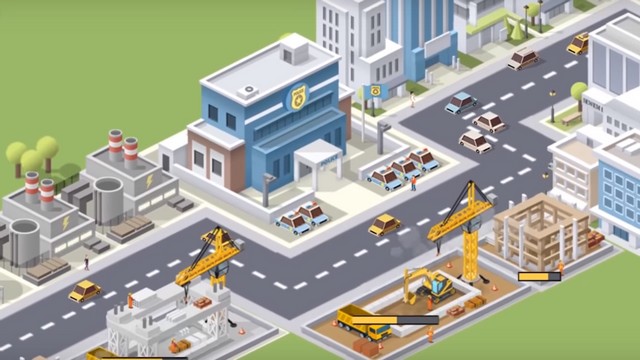 Pocket City is one of the finest city-building games available out there. In this game, you will build the whole city from the ground and make sure that everybody that lives in your city has the work.
In the game, you will also monitor the environmental impacts and take the necessary decisions. The controls of this game are very simple inspite of the fact that it has tons of content in it. The free versions are little brief than the premium version but still, there is enough content for you to play without spending your money.
---
Pokemon Go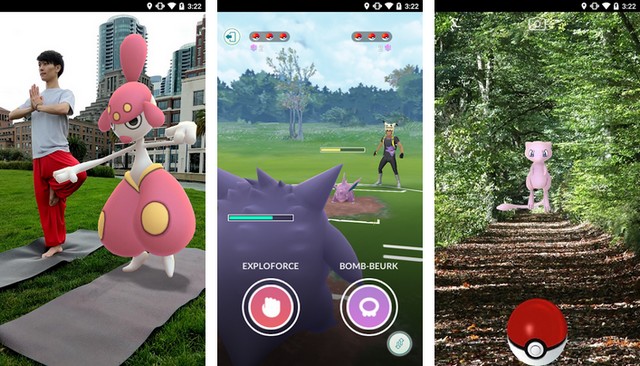 Pokemon Go is another very popular game and in this game, you will be exploring the world to catch the pokemon. The game includes all types of pokemon including the legendary pokemon which are very rare to find. The game was released in 2016 but still, it is very popular and millions of the players play it around the world. If you are a pokemon fan then Pokemon Go is for you.
---
PUBG Mobile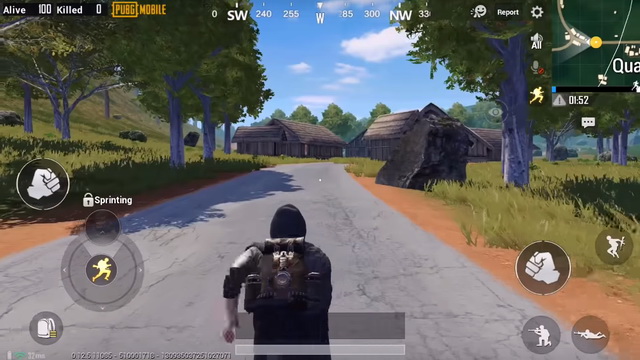 PlayerUnknown's Battlegrounds (PUBG) Mobile is one of the most popular video games on PlayStore. It is a battle royale game where you will fight for survival and compete against the other 99 players on a small island. The game features the tons of weapons, add-ons, vehicles which you can use for survival. It is very challenging and addictive and if you haven't played it yet then you are missing some serious fun here. PUBG is completely free to play, just download it and start playing.
---
Sky Force Reloaded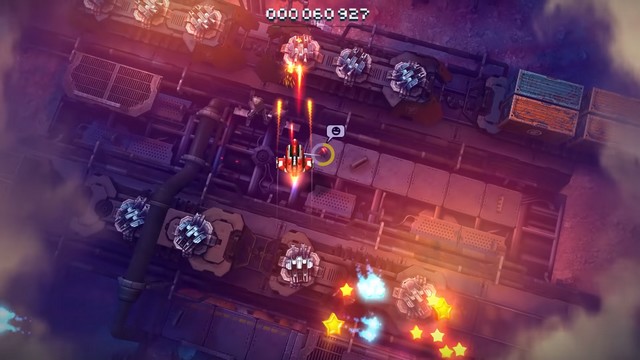 Sky Force Reloaded is the new installment of the Sky Force series and it is as awesome as its predecessor. The game is a simple top-down, a scrolling shooter video game where you be controlling your plane and destroy the enemy planes, turrets and monsters. It is extremely fun to play with very simple one-finger control and awesome graphics. There are multiple levels in the game and each level has its own difficulty level. if you are looking for a simple yet challenging shooter game then Sky Force Reloaded is an excellent option for you. You can also try the other games of Sky Force series which are also free to play.
---
Temple Run 2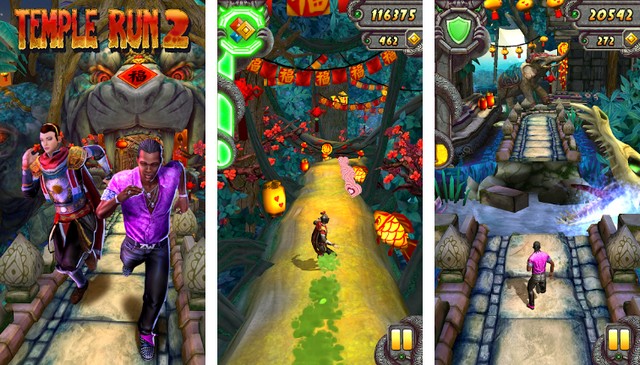 Temple Run 2 is one of the best free games for Android. It's a classic endless runner game where you will be running away from a monster, and while running, you will be collecting coins and other power-ups while avoiding obstacles.
The best thing about Temple Run 2 is that it comes with well-designed graphics, making the whole playing experience very enjoyable. If you want an interesting game to kill time, Temple Run 2 is the best option for you.
---
Clash Royale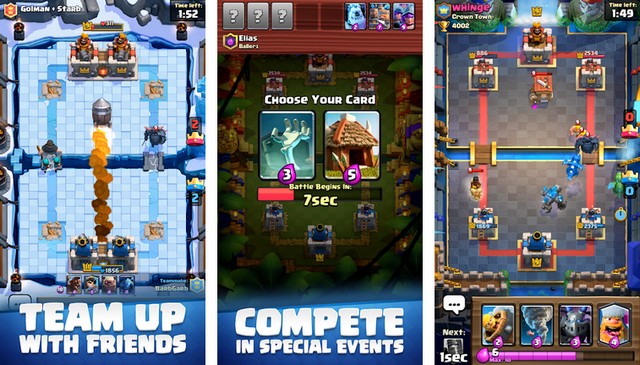 Clash Royale is an Editor's Choice, strategy game which is played by millions of gamers around the world. In this game, you will have to defend your towers from your opponent while trying to destroy the towers of your opponent.
You will be using your troops to weaken the towers and then ultimately destroy them. Whoever destroys the most towers in a 3-minute match will win the battle and get rewards. If you want to try a unique game, then you should consider Clash Royale.
---
FIFA Soccer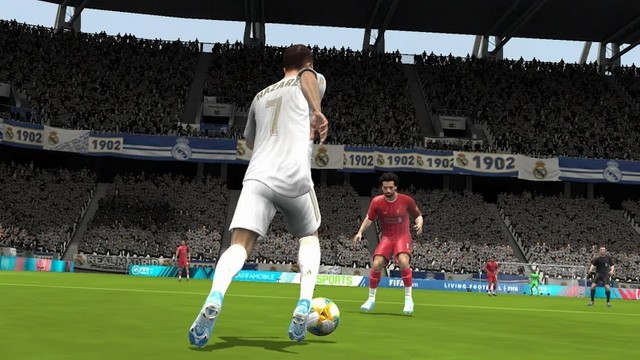 FIFA Soccer is one of the best free Android games. In this game, you will be playing the role of a manager, and you will be responsible for building your team and make it the best team in the world.
You can build your team with the finest football players from the popular football leagues such as LaLiga, Ligue 1, Premier League, and others. The game also comes with different modes and tournaments where you can participate to earn some great rewards for your club. If you are into football, then FIFA Soccer is the best option for you.
---
Call of Duty: Mobile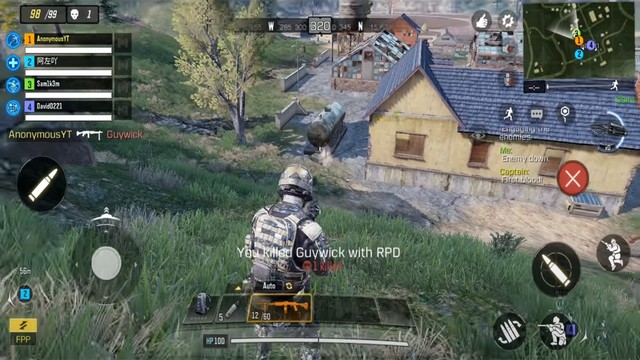 Call of Duty: Mobile is one of the best battle royale games for Android. The great thing about this game is that it comes with tons of modes that will keep you engaged for a long time. For starter, you get the comprehensive multiplayer mode, which comes with tons of maps and modes which you can play.
On top of that, you get the battle royale mode where you can fight for your survival against the finest battle royale players around the world. Also, it comes with a variety of goals that you can meet to unlock some great rewards and guns for you. If you are a Battle royale fan, then Call of Duty: Mobile is another great option for you.
---
Hill Climb Racing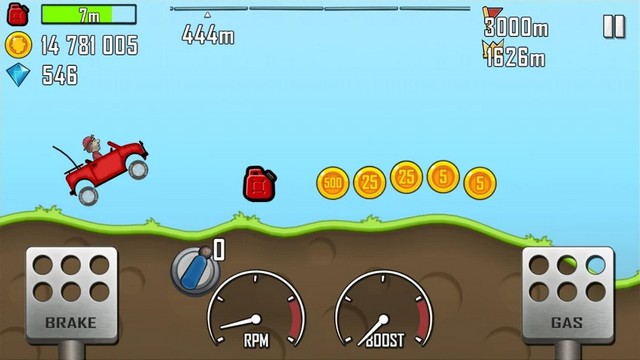 Hill Climb Racing is a legendary racing game that is known for its simple mechanics and addictive gameplay. As the name suggests, in the game, you will be racing your car on the climb collecting fuel & the coins. You will have to make sure that you reach the destination, but at the same time, your biggest challenge will be to collect fuel.
It comes with tons of customization options that you can use to change the look of your car and make some other changes. So, if you are looking for a simple racing game with addictive gameplay, then Hill Climb Racing is for you.
---
Conclusion
These are the best free Android games available out there and we hope that you find this list useful. Let us know your favorite Android games in the comment section below. You can also check out the best offline Android games on our website.