Hiking is surely a fun activity, you get the chance to explore the wilderness, breathe fresh air, and get away from your busy lifestyle as well. However, Hiking can also be a dangerous experience if you are especially hiking in an unknown area. So, if you are going for an adventure is wilderness, then having some apps as a backup is not a bad idea. These apps will help you with a different aspect of the Hiking, from planning your hiking session to the full-on navigation. In this guide, we will share the best hiking apps for Android.
1Weather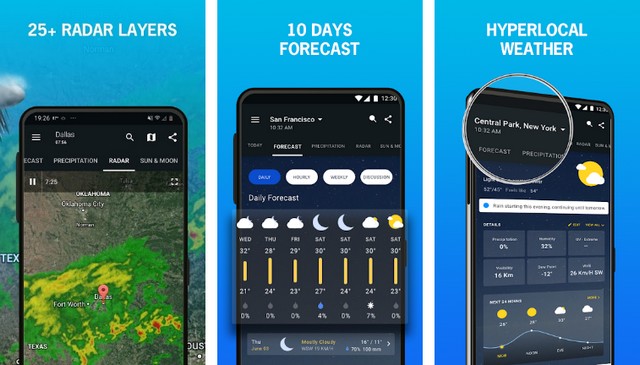 Let's start with a very important app, which many people ignore, but in the opinion of many veteran hikers, the weather app is the must-have app for any hiker. The reason why the weather app is important is that it allows you to know the weather forecast in advance, and you can plan your hiking session around it.
1Weather is a very competent weather app and arguably one of the best hiking apps for Android in 2023. It offers tons of information in the form of current weather conditions, weather forecasts, and weather radar. You can use the app for free, but if you want, you can get the premium version to remove ads.
---
BackCountry Navigator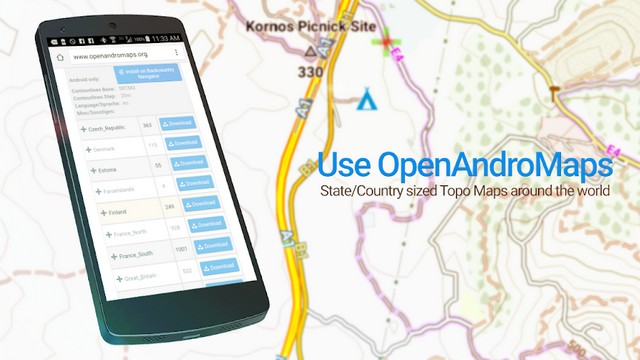 When it comes to navigation in the wilderness, very few navigation applications truly shines, and BackCountry Navigator is finest of them. It's a very comprehensive navigation app that you must have in your smartphone.
It uses the extensive maps collection of maps, including USGS Color aerial photography, OpenSteetMaps, and NASA Landsat data, to ensure that you have the right navigation. The app supports the navigation for tons of countries, including the U.S, Spain, Italy, Germany, Austria, and others.
---
Compass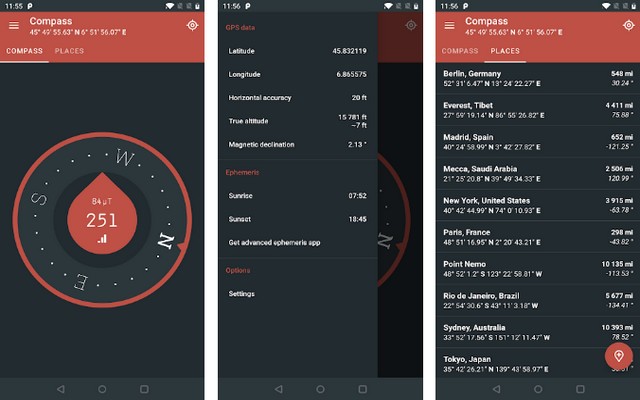 Compass is one of the must-have apps for the hikers, and you should also have one on your smartphone. Many Android smartphones come with their own compass apps, but if you don't have one or don't like the one in your smartphone, then you can try this app.
It's a very good looking compass, and it comes with all the features you can expect from a good compass. Also, it doesn't come with any ads, which is a major plus. But, you can get the premium version to unlock additional features.
---
WikiCamps USA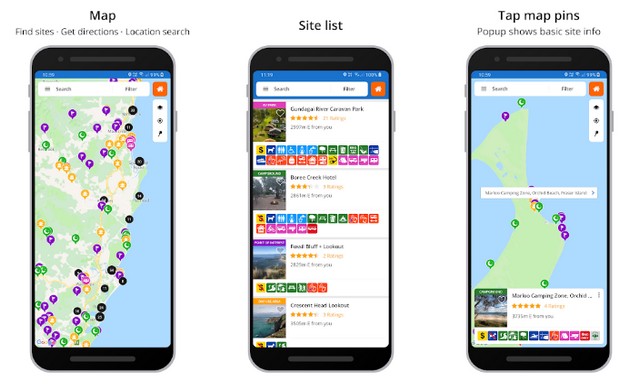 If you are one of those hikers who like to hike the different areas in the country and prefer to have the camps nearby, then you can use the WikiCamps USA.
It comes with locations of all the camps in the US, and you can easily find them via the app. The developer of the app currently supports the camp locations in the US, Canada, UK, New Zealand, and Australia.
---
Icon Torch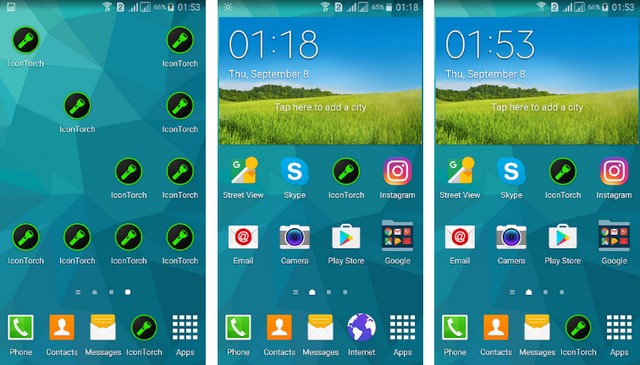 You are going hiking in the daylight, but things can go wrong, and you might need to use the flashlight. Many smartphones come with their own flashlight apps, but if your smartphone doesn't have, you can get the Icon Torch.
It's a very simple app that allows you to setup the torch icon anywhere on the home screen. Now, just press the icon, and the torch will be turned on. It's a simple app, and you should have it on your smartphone.
---
Water Drink Reminder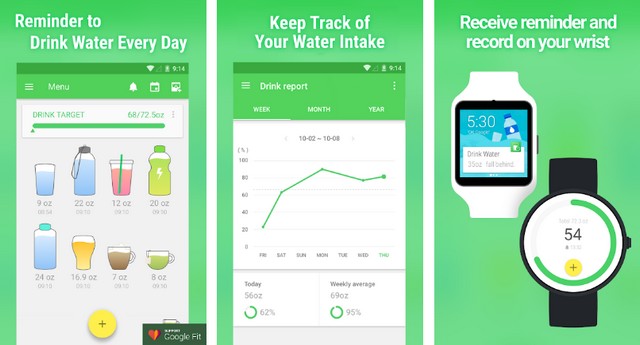 Water Drink Reminder is one of the best hiking apps for Android. One of the biggest challenges during long hikes is to stay hydrated, and this app will ensure that you are hydrated.
It provides reminders and comes with other features that keep track of your water intake. You can get it for free, but it comes with ads and in-app purchases.
---
Komoot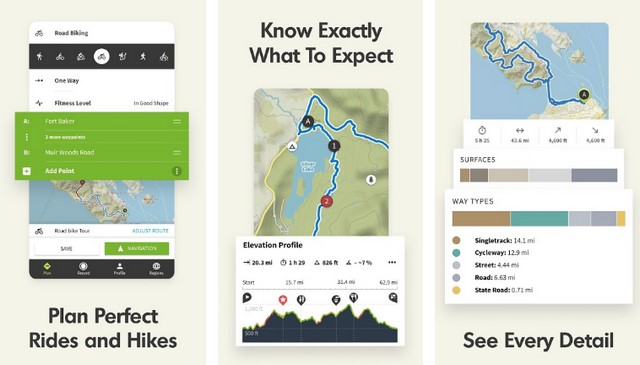 What's better than having a single navigation map? Obviously, two navigation apps. When it comes to navigation in the wilderness, not every app is perfect, so having a backup is a good thing. Komoot is another very capable navigation app that offers accurate navigation in the wilderness and hiking paths.
The best thing about Komoot is that it comes with its own community as well, so there is a possibility that you might get guidance from the local contributors as well, which is always a good thing. You can get the Komoot for free, but it comes with in-app purchases.
---
Knots 3D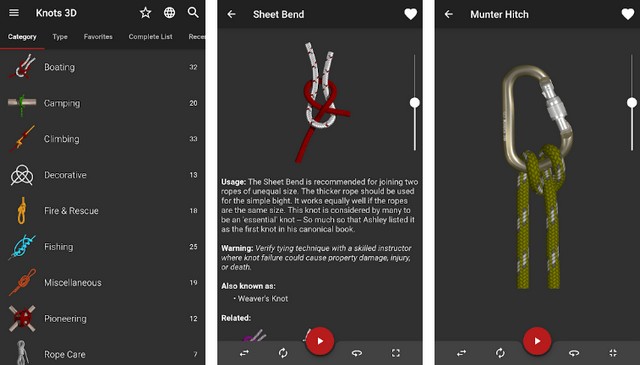 Knots 3D is one of the best hiking apps for Android. If you are going on a regular hiking track, then you might not need it, but if you are going somewhere, which is unusual and have a lot of risks, then having a Knock 3D app would be a good decision.
In this app, you will learn how to tie the variety of knots, and each knot comes with its own tutorials you can follow. As it's a premium app, you can get it for $4.99.
---
Offline Survival Manual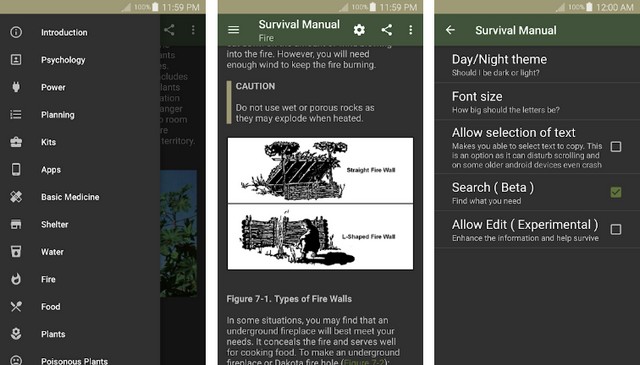 Offline Survival Manual is one of the best hiking apps for Android. As the name suggests, this app is all about survival. As things can go wrong anytime, having a survival app will allow you to survive out there until the rescue comes.
This app covers a variety of topics ranging from the psychology of survival to the food you will need to survive. It's a very comprehensive app, and if you are going out there in the wild, then Offline Survival Manual is a must-have app for you.
---
Runkeeper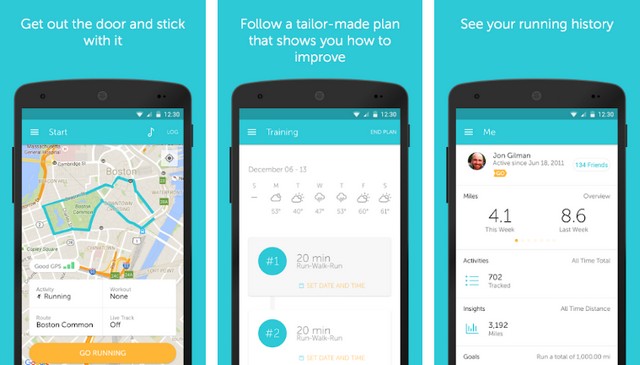 Hiking is a great way to keep you fit and to track your activity, you can use fitness apps such as Runkeeper to track all of your hiking sessions. It's arguably one of the best hiking apps for Android, and it offers very accurate tracking.
In the app, you can set your goals and check how you are progressing. You can also go for the pro version that comes with more advanced features.
---
Conclusion
That's all, folks. These are the 10 best hiking apps for Android. Most of these apps are free to use, but some of them are paid ones. If you have any questions, please let us know in the comment section below. Also, make sure to check our list for Navigation apps for Android.