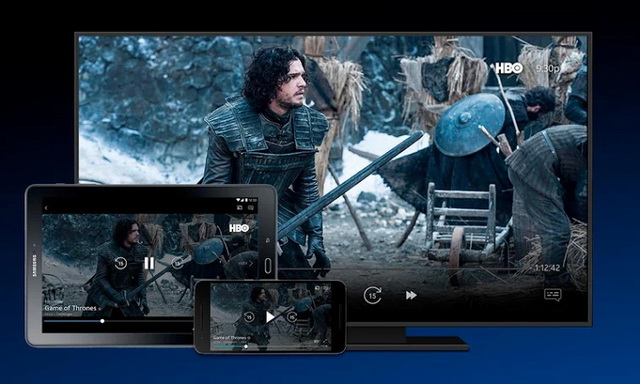 There was a time when people used to place the Big TV sets in their homes but over the years TV has changed. Now instead of spending a lot of money on a TV set, we can just download the live TV or TV apps on our smartphones and can enjoy watching the TV on our mobile screens. We have handpicked the best live TV apps and TV apps for Android which you can use in 2022.
AT&T TV
HBO Now
Hulu
Netflix
Crackle
Sling TV
VRV
YouTube TV
MLB At Bat
FOX Now
AT&T TV (Live TV)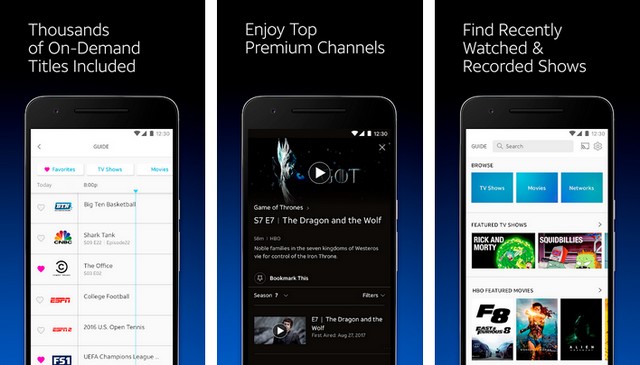 AT&T TV is one of the better live TV apps out there and it was released by the name of DirectTV which was later renamed to AT&T TV. In this app, the users get up to 120 channels including the sports, dramas and more. It comes with multiple tiers and the lowest tiers get up to 60 channels of live TV. AT&T TV is the best choice for AT&T customers as they can get some really good deals on this TV service. The price starts at $50 and goes up to $70 per month.
---
HBO Now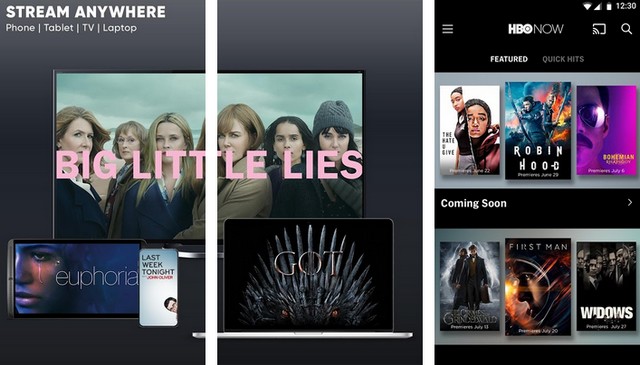 HBO Now is the dedicated TV Steaming app which provides the access to all HBO's lineup of shows including the popular dramas like GOT, Westworld, comedy specials and more. The app has improved a lot over the years and now it is pretty good. It also supports the Chromecast as well so you can play the content on the large screen. The overall streaming quality is also pretty good. The only downside is that it is pretty expensive for just a single TV channel. You can get it for $14.99 per month.
---
Hulu (Live TV)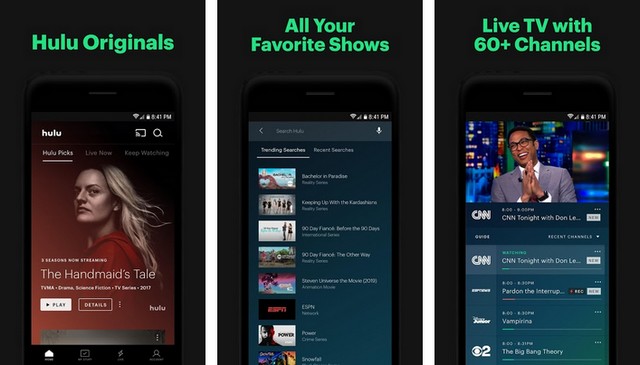 Hulu is one of the best TV apps out there. The app comes with tons of shows including the old ones as well as the current shows. The app also comes with live TV functionality so you get the better of both worlds in a single app. The basic service starts at $7.99 with limited ads or you can go all premium at $11.99. If you want, you can go to live TV Package which is available for $40 and you can get access to up to 50 Live TV channels.
---
Netflix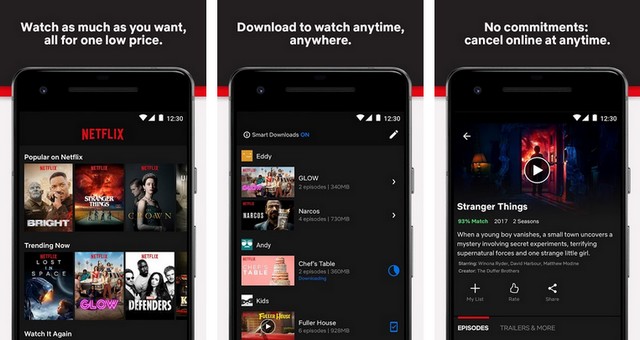 Netflix is the most popular video streaming service out there and it comes with tons of media which you can consume. The platform features the hundred of iconic movies and TV Shows as well as Netflix Originals movies and Shows which you can enjoy. Moreover, the platform also supports the HDR which is a plus. The price of the subscription varies from region to region but in the US, it starts at $7.99 for non-HD subscription and you can get the subscription for $11.99. If you want the best then Netflix is the best out there.
---
Crackle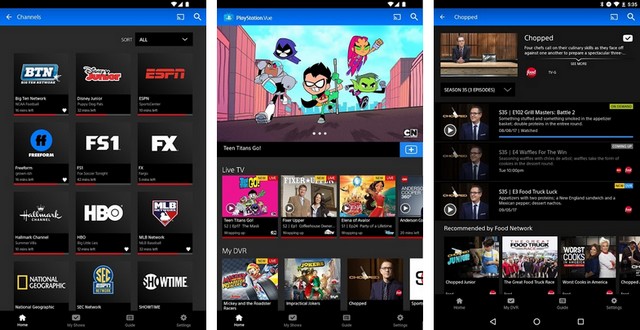 Crackle is one of the best TV apps for Android. The best thing about Crackle is that it is completely free to use, but it does come with ads.
If we look at the content, the app comes with tons of movies and TV Shows which you can enjoy. Also, you can put up the demands for your favorite TV Shows, and the management will try to make them available for you. If you are looking for a free TV apps, then Crackle is not a bad option.
---
Sling TV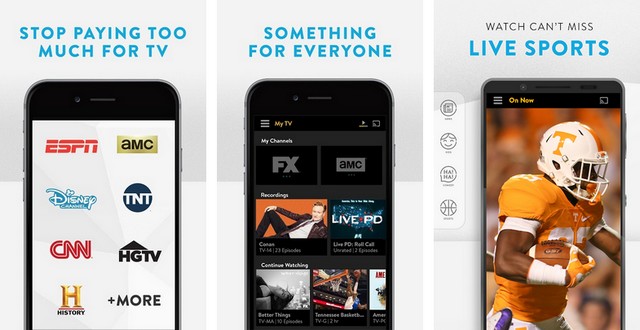 Sling TV is one of the major live TV services in the US and it comes with tons of channels. The service has two packages, the basic one is available for $20 and the premium one goes for $25. You can also go for add-ons which give the additional functionality to your subscription. Overall, it is a nice service and it comes with a lot of channels including sports, movies, entertainment, current affairs and more. If you are looking for the best live streaming TV then Sling TV is a really good option for you.
---
VRV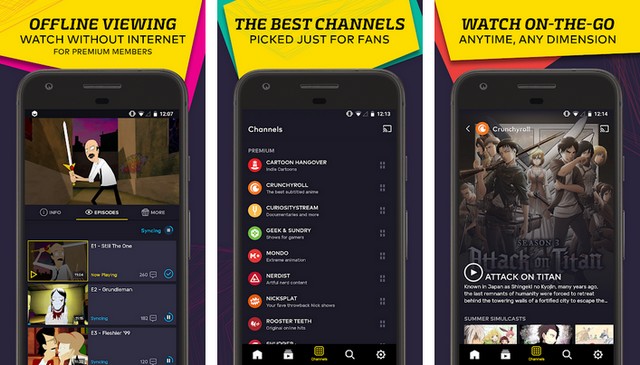 VRV is the best streaming service for anime, indie content or any other unusual types of TV. The service comes with Crunchyroll (anime), HiDive (anime), Rooster Teeth (indie), Nicksplat (old cartoons) and many more. Moreover, the service gives you access to all these channels for a very nominal price of $9.99 per month. If you are anime fan and looking for good streaming service then VRV is our recommendation.
---
YouTube TV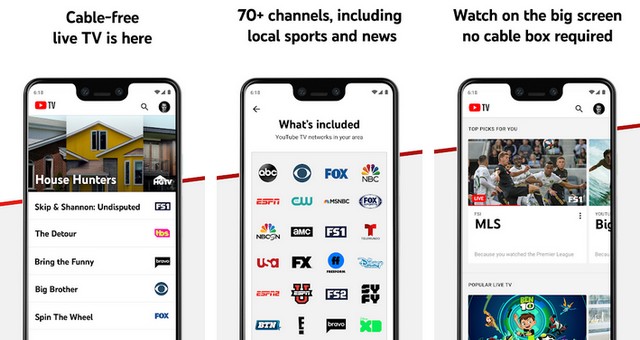 YouTube TV is the official TV App by Google and it is still relatively new but it will become one of the best TV Apps in the future. The service offers the single package of $49.99 per month where you get the access to more than 40 popular channels including the Fox, NBC, ABC, USA, FX and many more. Moreover, you can also get Fox Sports Soccer as an add-on by paying the extra fee. The service is expanding rapidly and you will see a lot of new channels on this service really soon. If you like the service then you can take the free trial to check if the service lives up to your standards or not.
---
MLB At Bat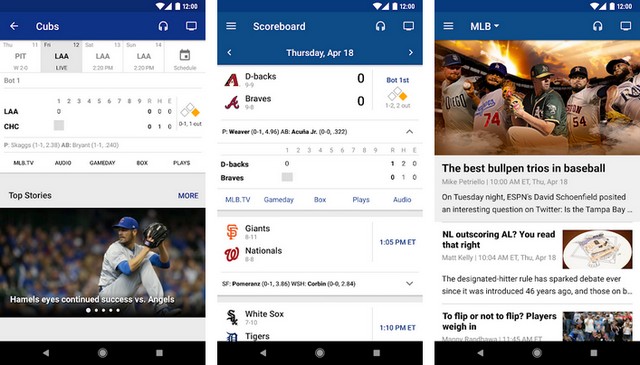 All of the major sporting organizations in the USA have their own TV apps where you get the live-action on your smartphone and MLB At Bat is no different. Similarly, the official apps of NHL, NFL. MLB and NBA are available out there and you can get them to get updates about your favorite sports. The prices of these apps vary from app to app and if you want to get the instant updates then you can go for these apps.
---
FOX Now (Live TV)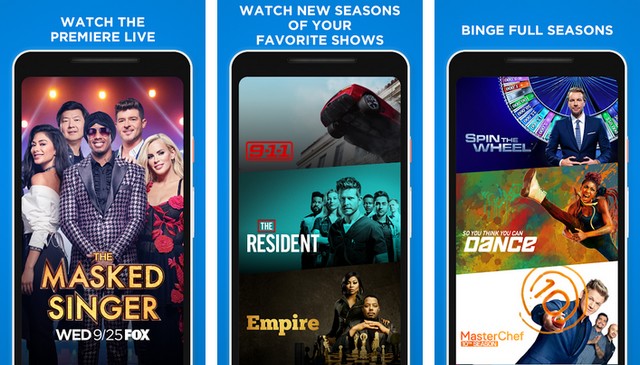 Just like Sporting organizations, many TV channels also have their individual apps now where you can get access to all content they have produced over the years. The channels like ABC, NBC, FOX NOW, the CW, CBS, EPIX NOW, CNN and many others have their apps and you can get them if you want to watch content from these channels. We would still recommend you to go for more general options like Netflix, Hulu or Sling as they offer the best overall deal but you can go for these apps too.
---
Conclusion
In the modern era, we can enjoy watching TV on our smartphones. These are the 10 best live TV apps and TV apps out there and you can pick the one which best suits your needs. Let us know your favorite Live TV or TV App in the comment section below. You can also check out the best video streaming apps for Android on our website.