In this guide, we will share the best iMessage alternatives for Android. If you have been iPhone user or your friends are the iPhone users then you have probably heard about the iMessage which is the best messaging service. Android users have been asking for similar service for Android smartphone but so far we haven't seen any worthy option by the Google but fortunately, there are other platforms available which are perfect iMessage alternatives for Android. Let's get into it.
Facebook Messenger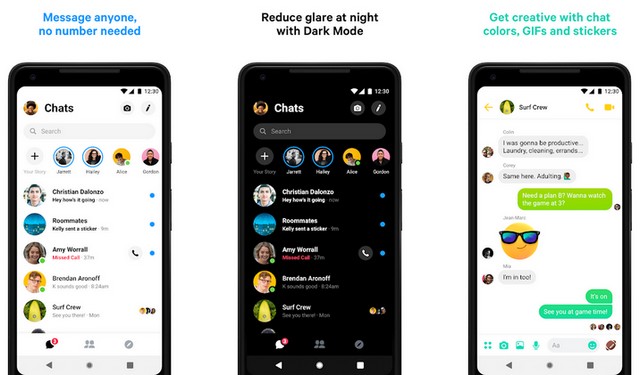 Facebook is the most popular social media platform and it comes with Facebook Messenger which is the messaging service and it is a perfect alternative to iMessage. The app comes with all features which you could ask for, there is a chatting feature, video calling, audio calling, voice recording, and even private chat option. Facebook Messenger is completely free to use and as it belongs to the most popular social platform there are chances that your friends are already using this app so you can easily contact them.
---
WhatsApp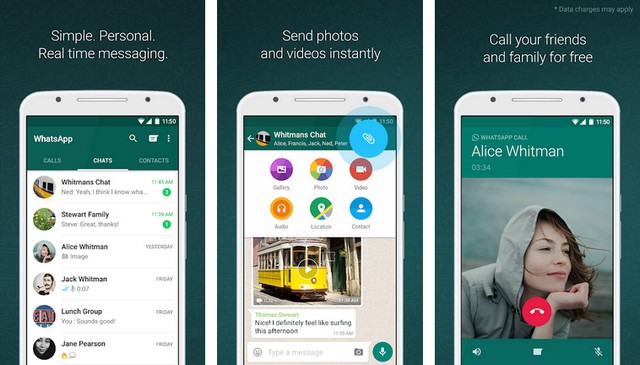 WhatsApp is another very popular messaging app and a perfect alternative to iMessage. The app has more than 1.5 billion active users and it is equally popular on Android and IOS. WhatsApp comes with chat option as well as video/audio calling service. There is also a web version available where you scan the QR code and you can connect the mobile app to the web version. You can also download the Windows or Mac OS version of the app and connect it to the mobile. WhatsApp is also completely free to use and there are no Ads in it so far but Facebook is planning to bring the Ads in it.
---
Google Messages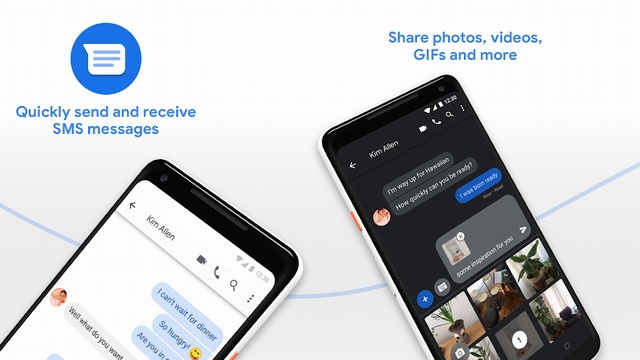 Google has recently come up with the official messaging service which the company wants to improve and bring it to the level of iMessages. As it is still new, you can expect more changings and features in the future but for now, it is decent and you can use for sending messages. The app also comes with a dark mode which is easy on eyes and look good. You can download it from the Google Play Store.
---
Signal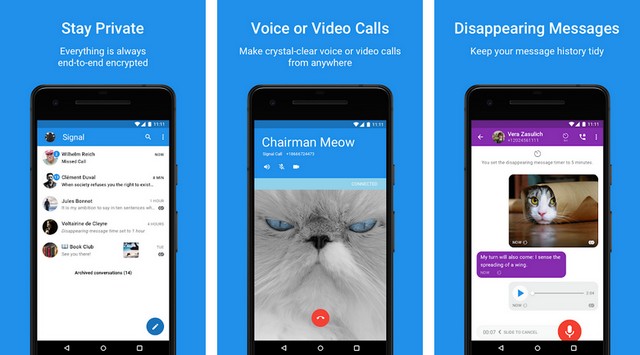 Signal is another really good iMessage Alternative and the main highlight of this app is that it is more privacy-centric. We live in a world where privacy is the major issue and each day we see the news of privacy breaches on social media platforms but on Signal you will have the best privacy. The app is designed to keep your data safe from the hackers, it uses the end-to-end encryption which makes it impossible for others to intercept what you are saying. Moreover, it also comes with an automatically deleted feature which deletes the chat after a certain time which is awesome. It is free to use.
---
Kik Messenger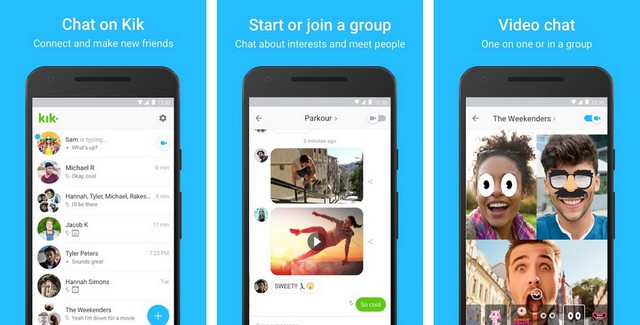 Kik Messenger is a very popular messaging app which has been around for years and it has improved a lot over the years. In this app, you can add the people by their usernames and you don't need your phone number for it. The app comes with a chatting feature as well as a video calling option which is perfect. There is also a group feature where you can either join groups or make your own groups with your friends. It is also free to use.
---
Conclusion
These are the 5 best iMessage alternatives for Android. These apps are good but they don't offer as seamless integration as iMessages but still these apps works. If you have any questions, please let us know in the comment section below. You can also check out the best video chat apps for Android on our website.