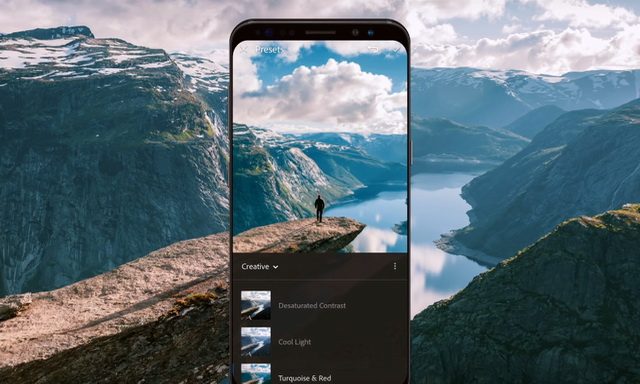 Smartphones these takes some very good photos but sometimes they fail to capture the perfect photo and you might want to fix it using the photo editor or you might want to add the cool filter to make it look good. In this guide, we will share 10 best photo editor apps for Android for 2019. Let's get started.
Best Photo Editor Apps to fix your photos
There are hundreds of photo editor apps available on Play Store and it is not easy to try all of them so we have picked the 10 best Photo Editor Apps for Android which you can use to fix or edit your photos.
Adobe Photo Editor Apps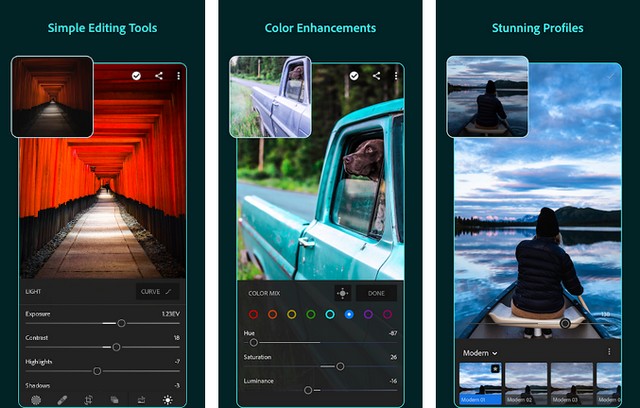 Adobe is considered the king of the editing tools and the company have been the choice of the pro photographer, videographers, graphics designers for many years. The company released the mobile versions of their popular software on the Play Store and you can use them for free. These apps include Photoshop Express, Photoshop Mix, Adobe Lighting, etc. All of these apps are awesome and they come with pro-level editing option to edit your photos and make them look awesome.
---
Photo Editor Collage Maker Pro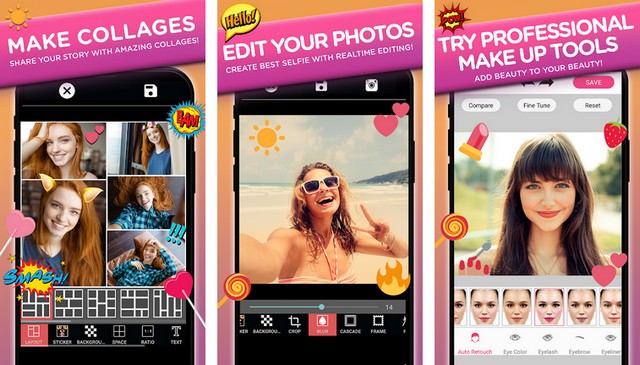 Photo Editor Collage Maker Pro is another very popular photo editor out there with more than 150 millions downloads. Here you can edit the photos and pick the best filters to make your photos look more beautiful. You can also make a collage of photos and you can up to 15 photos in each collage. The app also features hundreds of frames, backgrounds, stickers , live camera effects, and other useful features.
---
Bonfire Photo Editor Pro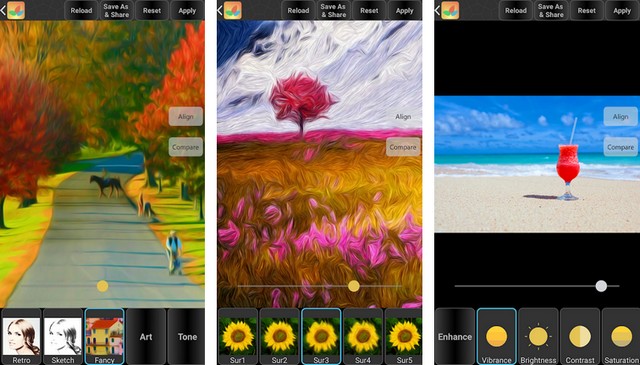 Bonfire is a relatively new photo editor app but its popularity has increased a lot in a very short time and now it is considered one of the best photo editor apps. The app is geared toward the beginners as it comes with basic edition tools. The main highlight of Bonfire is its tons of filters which you can apply to your photos. It also has unique filters such as Fancy which turn your photo into the watercolor photo. If you want an app with a variety of filters and basic editing options then Bonfire is a great option.
---
Cupslice Photo Editor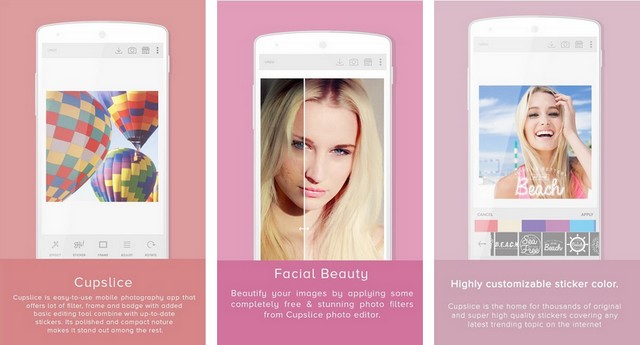 Cupslice is another photo editor geared towards the beginners and it relies on filters to give the good experience to its users. It comes with a variety of filters as well as stickers which you can add to your photos. Developers also regularly update the app and add new filters to it. There are also some basic editing options but don't expect Adobe Lightroom level editing here.
---
Fotor Photo Editor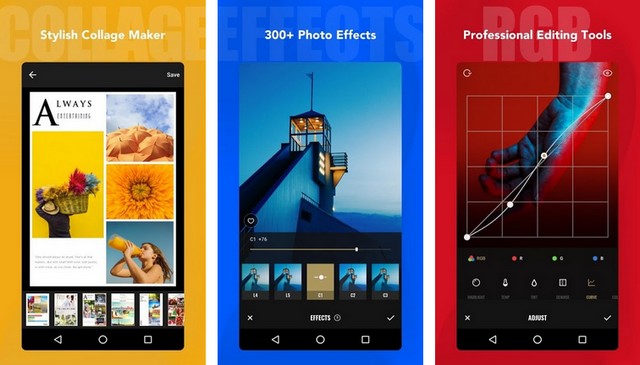 Fotor is one of the oldest photo editors out there and it is also considered one of the best. It comes with tons of editing options including crop, rotates, brightness, contrast, saturation, exposure and many more. It also offersa one-tap tool to fix your photo. There are also over 100 filters available. The app is free to use but there are in-app purchases.
---
LightX Photo Editor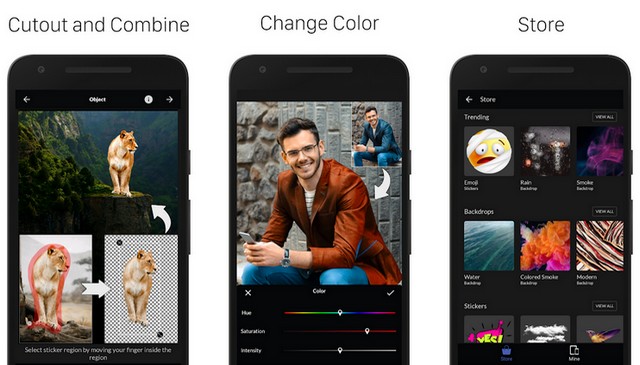 LightX is another editor which got its popularity on App Store and now it has come to the PlayStore. It is considered one of the best photo editors out there as it offers tons of editing options as well as some unique features. It comes with a unique background changer tool where you can change your background and photo merge feature where you can merge two different photos. If you are looking for unique features then LightX has a lot to offer.
---
PhotoDirector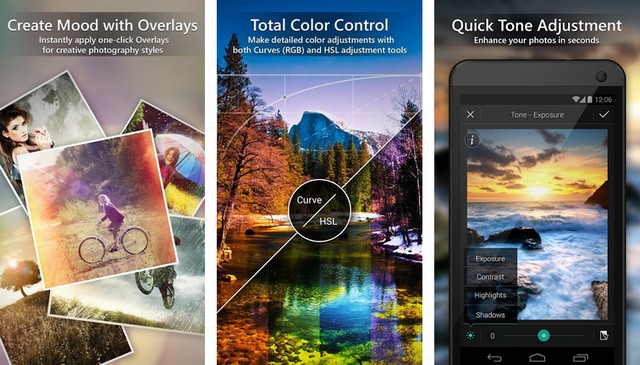 PhotoDirector is one of the best photo editors out there and it is geared toward the pro photographers. It offers tons of manual adjustments like HSL Sliders, RGB color channels, white balance, brightness, darkness, exposure, white balance and many more. It is one of the most powerful photo editors in this list. PhotoDirector has so much to offer for pro photographers but if you are beginners you won't find it interesting.
---
Photo Lab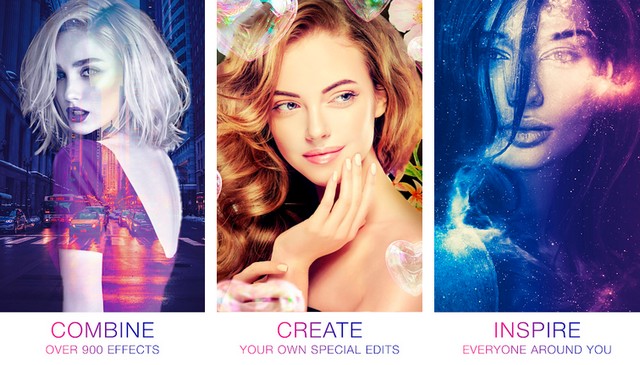 Photo Lab is not a very popular photo editor but it is good. The app comes with more than 640 filters, frames, and effects which you won't find in many photo editor apps. It also offers some basic editing options but the main highlight of the app is its filters. The free version comes with Ads and watermarks and the paid version is available for $9.99.
---
Photo Mate R3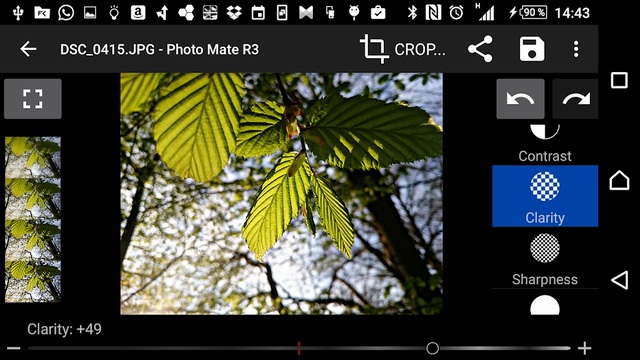 Photo Mate R3 is the successor to the popular Photo Mate R2 and it is considered one of the best photo editor out there. The app features a variety of editing tools as well as support for RAW files. You will also find the Lens collection here which includes distortion, chromatic aberration and vignetting. It comes with a free trial but after the trial, it will cost you $7.99.
---
PicsArt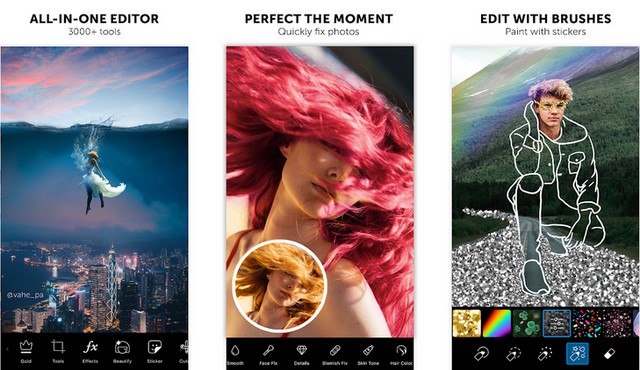 PicsArt is one of the oldest yet very popular photo editor. It is used by millions of people around the world and it is one of the very few photo editor apps which got their own community. PicsArt offers tons of editing options as well as stickers, filters, collages, text and many more. You can also use it to generate animated GIFs. It is a balance between the editing options and filters and if you want best of both world then PicsArt is a great option.
---
Conclusion
These are the best photo editors available on the PlayStore. We would also like to give the shoutout to other photo editors such as Snapseed, VSCO which are also very good but they lack in some areas. Let us know which favorite editor you like, in the comment section below. You can also check out the best video Editor apps for Android on our website.