Survival games are very popular out there and one of the reasons why they are very popular because the games allow you to feel one of the basic instinct of human beings – The Survival. There are tons of survival games out there but not all of them are good enough. We have handpicked the best survival games for Android.
Crashlands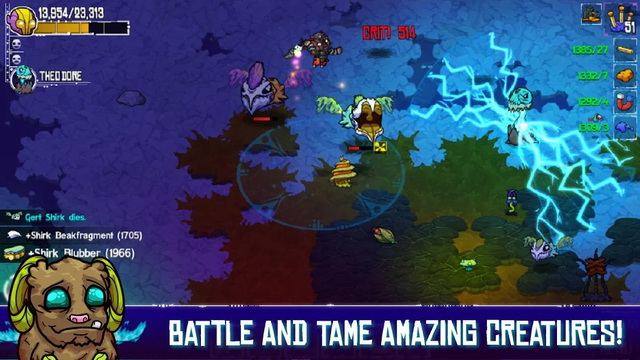 Crashlands is one of the unique games which incorporates the tons of gaming genres in it including RPG, Survival, action, adventure, and even monster collecting. In the game, you will be playing the role of an intergalactic trucker who struck on an alien planet and for survival, you have to fight bad guys, build a base for yourself and deliver the lost packages. The game also comes with decent graphics and tons of items which you can craft. Crashlands is a premium game and you can get it for $4.99.
---
Day R Survival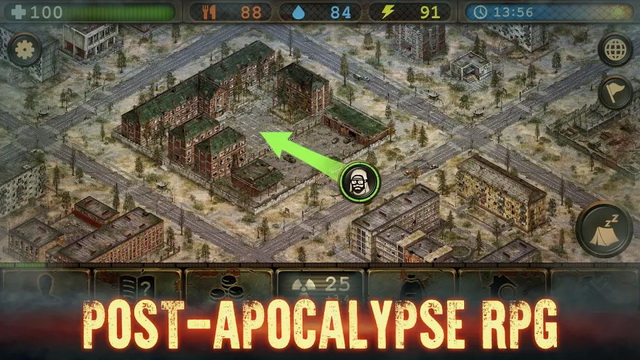 Day R Survival is another very interesting survival game where you will be fighting for your life in the USSR or Soviet Russia. The game comes with a huge map featuring over 2700 locations from soviet Russia and you will have to survive in it. In the game, you will not only have to survive the hunger but you will also have to avoid radiation and zombies. Overall, it is a really good game with deep gameplay and you will love it.
---
Don't Starve Series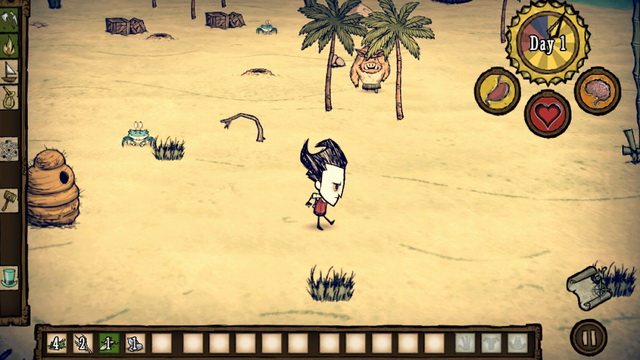 Don't Starve is a popular survival game series which comes with two parts – Pocket Editon and Shipwrecked. In both games, you will have to survive in a wild and hostile environment and one mistake could cost you your life in the game. Both games also come with the different environments which will check your survival skill and you will have to collect resources and do whatever it takes to survive in the game. Each edition of the game is available for $4.99.
---
Last Day on Earth: Survival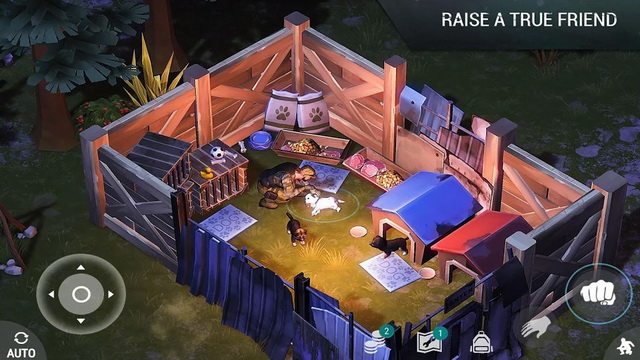 Last Day on Earth: Survival is one of the best survival games out there and one of the reasons why it is very popular is that it keep the gameplay very simple. You will have to gather resources, fight bad guys and craft stuff. The game also incorporates the zombie and shooter elements which make the game more interesting. It is also free to play but you can do some in-game purchases which will help you to survive. However, if you don't buy anything then it will be much difficult for you to survive but in our opinion, it will be fun because it will test tour survival skills. If you are looking for a comprehensive survival game then you should give it a try.
---
LifeAfter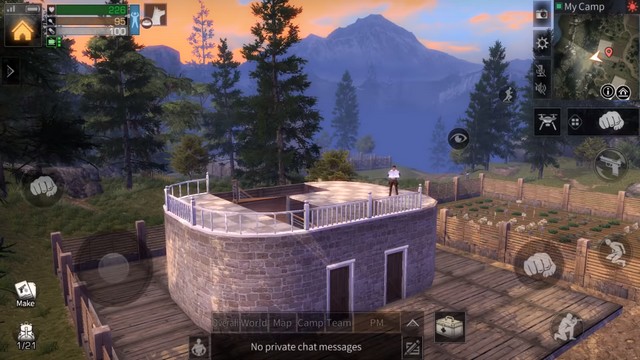 LifeAfter is relatively new survival game but it is making waves due to its solid gameplay and good graphics. The game is set int the post-apocalyptic environment and a virus killed the most of the people and turned them into a monster. You will have to survive by collecting gear, avoiding monsters and crafting stuff. In the game, you can also craft safe houses and other structures for survival. The gameplay is also fairly simple but sometimes it can be bit stressful but it is fun overall and you will love it. You can play the game for free.
---
Minecraft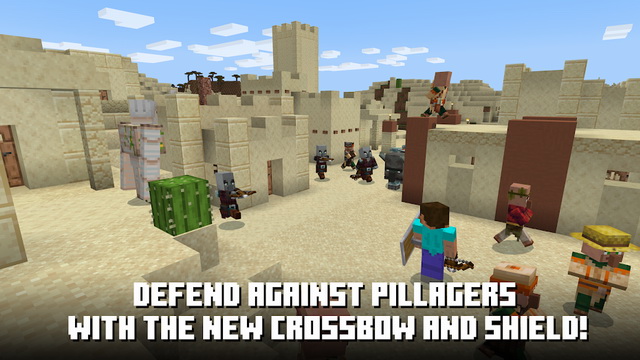 Minecraft is a legendary survival game which will allow you to explore the creative side of your personality. The game put you in a world where you can create whatever you want and using the survival mode, you will have the finest survival experience. The game is extremely fun to play and its legendary pixelated graphics make it more attractive. You can also play it on multiple platforms including Xbox One, PC and Mobile. It is available for $6.99 with in-app purchases.
---
Mini DAYZ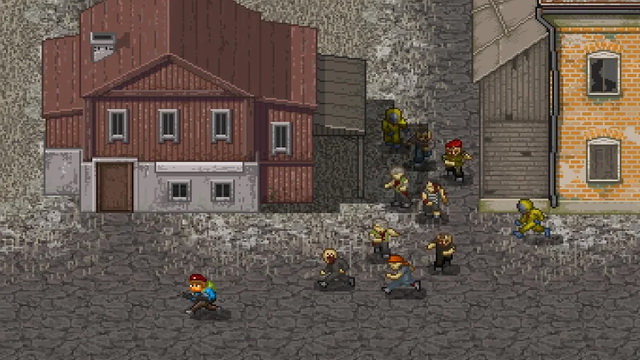 Mini DAYZ is another excellent survival game which comes with retro-style graphics. In the game, you will be wondering in a computer-generated environment looking for supplies. In your quest for supplies, you will also meet tons of NPCs including the friendly characters as well as hostiles and you will have to survive. The game also comes with crafting mechanism which allows you to test your creativity. Mini DAYZ is completely free to use but it comes with Ads. If you are on a budget then Mini DAYZ is an excellent option for you.
---
PUBG Mobile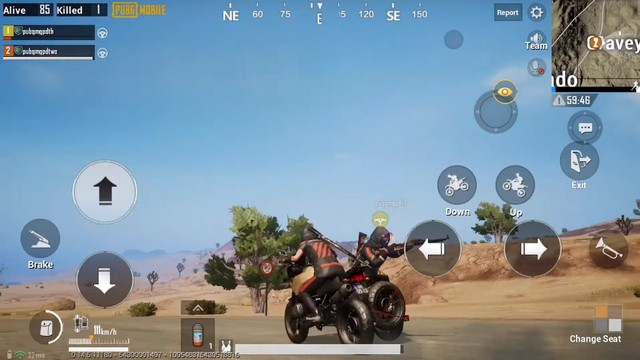 PUBG Mobile is one of the most popular games out there, it incorporates the FPS with survival and some other gaming genres. In the game, you will be dropped on an island with 100 players and you will have to find guns and kill other players while trying to stay in the circle. The mechanics of the game are fairly simple and you will love it. If you want to experience the tons of gaming genres in one game then PUBG Mobile is an excellent option.
---
Stormfall: Saga of Survival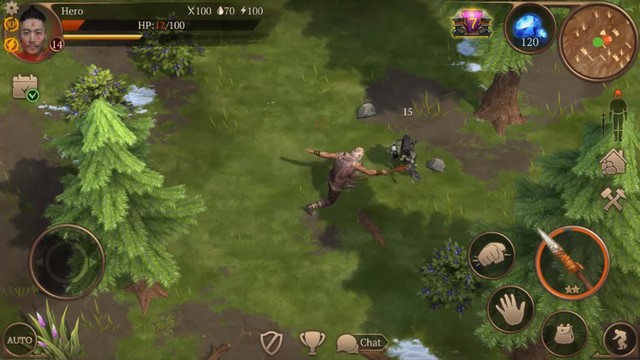 Sotrmfall: Saga of Survival is another very unique game which incorporates the survival with the RPG elements and it results in an excellent game. In the game, you will be exploring the open world while crafting tons of things and collecting a variety of gear. The game features the dungeons which you can explore and landscapes which you can conquer. Overall, it is an excellent game with solid gameplay and tons of content. It is also free to play.
---
Survival-Quest ZARYA-1 Station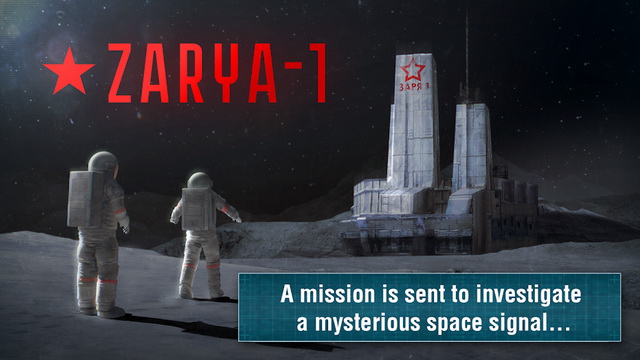 ZARYA-1 is a Sci-Fi survival game which is very similar to lifeline games. It is basically about the 4 Astronauts which are sent to the far side of the moon by the authorities to investigate the distress signal. In the game, you will be communicating with other members of the crew and your decisions will determine their life's longevity as well endings of the game. It is an excellent game and you should give it a try.
---
Conclusion
These are the 10 best survival games for Android. You can pick the one which you like the most. If you have any questions, please let us know in the comment section below. You can also check out the best battle royale games for Android on our website.