In this guide, you will learn how to enable flash notifications on Samsung Galaxy M31. Let's get started.
Samsung Galaxy M31 is a great smartphone, and it comes with tons of great features. Flash Notifications is an accessibility feature that is there to help you with better reception of notifications. If you also want to try it, then you can do it via Advanced Settings. Let us explain the step by step process.
What are Flash Notifications?
People who use their smartphone for professional work, missing one notification, can be a big deal. That's why Samsung has come up with a flash notifications feature, which ensures that you know you have received the notification.
Galaxy M31 comes with two flash notifications options: Camera flash and Screen Flash. When you enable the Camera flash, the flash of your camera will start flashing when it receives any notification. Similarly, if you enable the Screen flash, the screen will start blinking when it gets any notification.
So, if you also don't want to miss your notifications and you arelooking for a solid way to get notifications on time, then you should try Flash Notifications.
How to Enable Flash Notifications on Samsung Galaxy M31
The whole process of enabling the flash notifications on Samsung Galaxy M31 is pretty simple, and you can easily do it by following these steps.
Unlock your Samsung Galaxy M31.
Swipe down from the top of the display and tap the gear-shaped icon to access the settings. You can also access the settings from the apps menu by tapping the Settings app.
Once you are in the settings, navigate to Accessibility and tap it.
Now go to the Advanced Settings and tap it.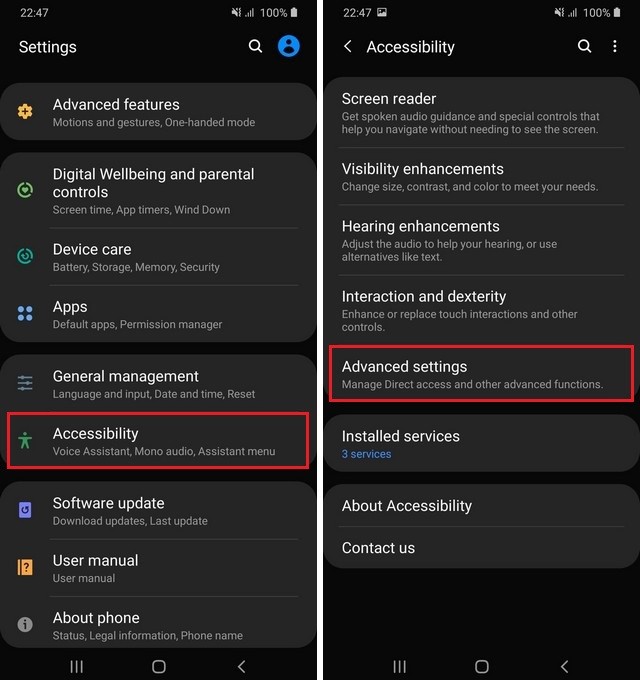 Find Flash Notifications and tap it.
Here you will find both options, you can turn on both features, or you can turn on the one which you like.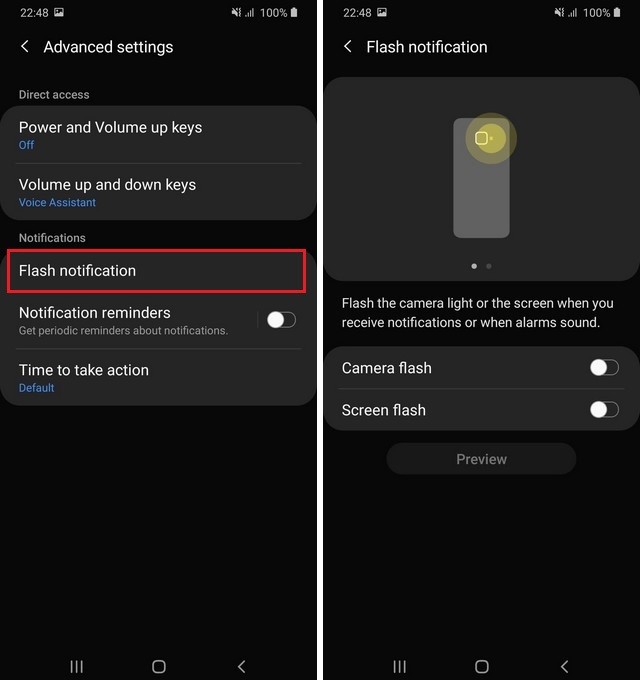 How do I turn off Flash Notifications on Samsung Galaxy M31?
If you don't want to use the flash notifications feature and want to get rid of it, then the process is pretty simple.
Go to the Settings.
Tap the Search icon and type Flash Notifications.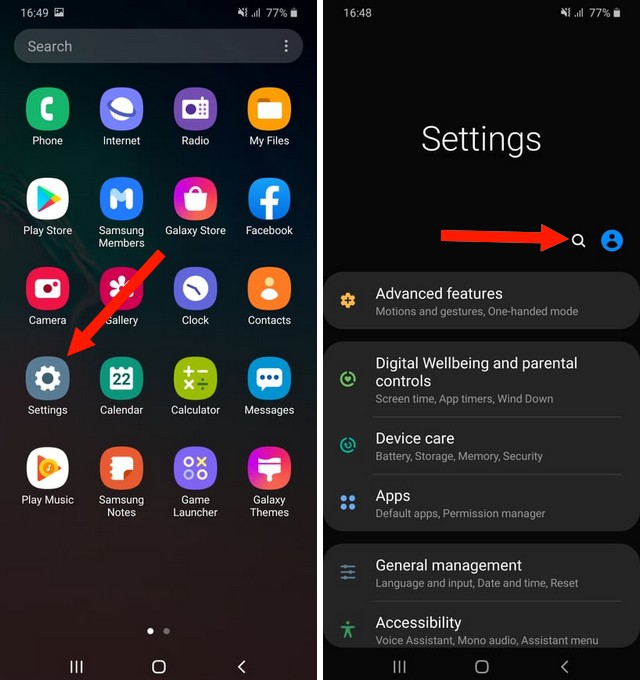 In the results, tap Flash Notifications and here you can directly turn off the flash notifications.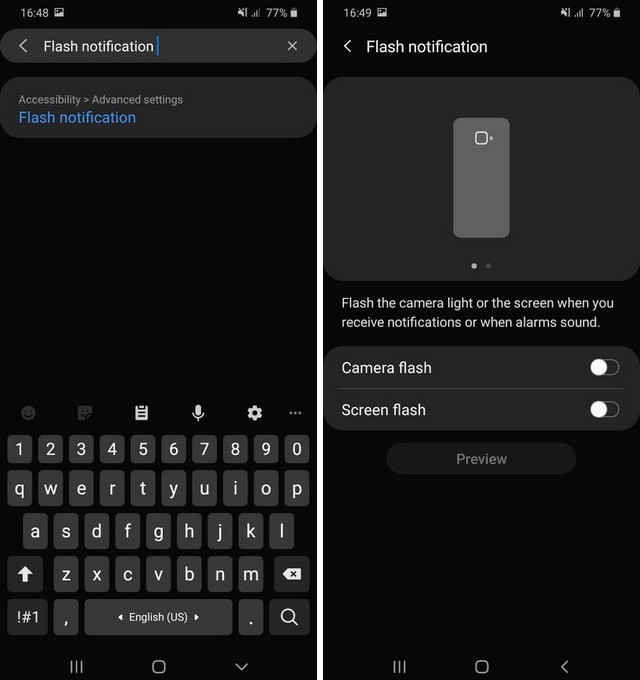 Conclusion
That's how you can enable flash notifications on Samsung Galaxy M31. If you don't want to miss your important notifications, then flash notifications is a very handy feature. Now you tell us. Do you think this feature is useful for you? Let us know your answer in the comment section below.
Also, if you want to use the custom wallpaper on your device, then you can check our guide on "How to Change Wallpaper on Samsung Galaxy M31". We have also shared some great sources which you can use to get great wallpapers.