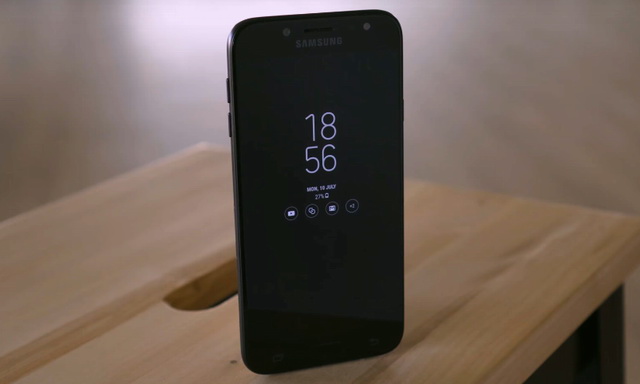 In this guide, we will explain How to Factory Reset Samsung Galaxy J7. Galaxy J7 is a good mid-range smartphone but there are many things which you can encounter with it such as performance decline, battery issues, overheating and others. In this situation, you can't do much and the best wayto get rid of it is by Restoring the J7 to its original condition by using the Factory reset option. There are two ways to do it and we will share both of them with you. Let's get started.
How to Factory Reset a Samsung Galaxy J7 via Settings
Before we get to the process, we would recommend you to back up your data because factory resetting will erase all of your data in the device. Here are the steps to factory reset your Galaxy J7.
Swipe down from the top of the screen and tap the gear-shaped icon on the top right corner to access settings.
In the settings, find the User and Backup section and open it.
Now tap the Backup and reset section and select Factory data reset.
Depending on your security settings you may be asked to enter the password/pin to proceed.
Tap Delete All and wait for your phone to reboot.
It may take a few minutes to reboot because it will delete all the data and then the smartphone will restart.
How to Factory Reset a Samsung Galaxy J7 via Hardware Buttons
If your J7 has been stuck and unresponsive then this method is very useful.
Turn off your smartphone.
Press and hold volume up, home and power buttons simultaneously until the android icon appears on the screen and then a menu will appear.
Use volume down button to navigate to "Wipe Data/Factory reset option" and then press the Power button to select it
Now use volume down button to navigate to "yes – delete all user data" and then use the Power button to select it.
Navigate to Reboot and press power button to confirm it.
Samsung Galaxy J7 will reboot and will start the process of wiping out all the data, after a few minutes it will start and now you can setup it again from the start.
Conclusion
You can use any of the above- mentioned methods to Factory Reset a Samsung Galaxy J7. We would also recommend you to backup your data because the Factory Reset will remove all data stored on the Device itself. If you have any questions, please let us know in the comment section below. Also, if you want to learn how to clear cache on the Samsung Galaxy J7, then visit our website.