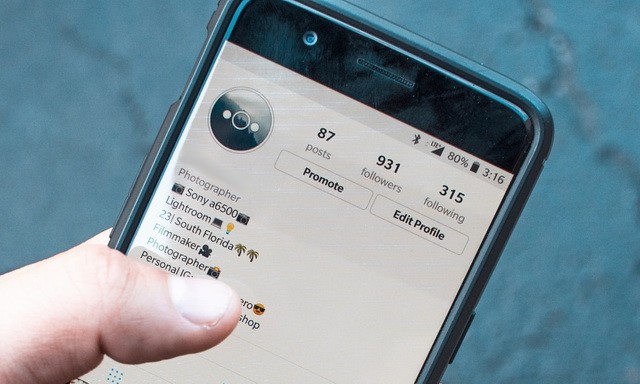 Instagram is one of the biggest social media platforms globally, which makes it one of the best platforms to make new friends. You can follow new people and socialize with them. However, you will also come across people you will not like, and Instagram offers you the option to remove them from your follower list. If you are interested to learn how to remove followers on Instagram, this guide is for you. Let's get started.
How to Remove Followers on Instagram Account
No matter if your Instagram account is set to private or public, you can easily remove the unwanted people from your followers' list. Here's how you can do it.
Open the Instagram App on your Android or iPhone.
Now tap the profile icon at the bottom right of the profile.
Navigate to the Followers section at the top of the screen and tap it.
Find the followers you want to remove and tap the Remove button right next to their names to remove them from your Instagram Profile.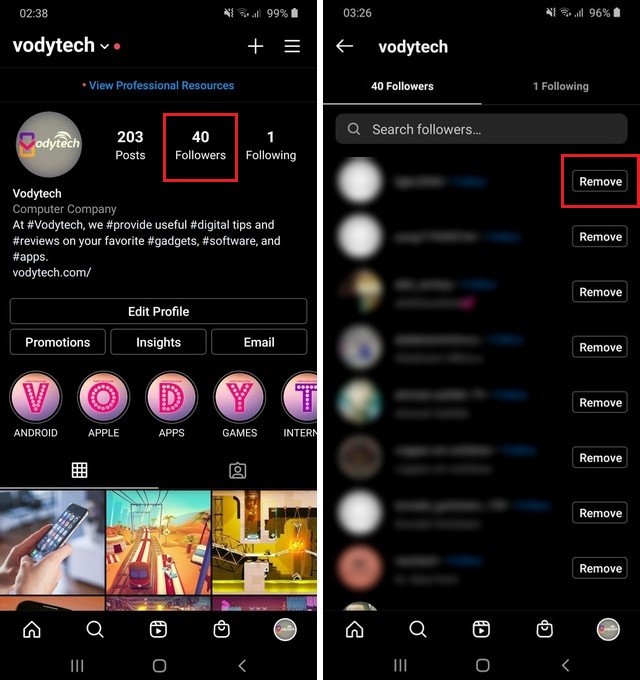 Congratulations! You have successfully removed the unwanted follower from your Instagram account. You can follow the same steps to remove the other unwanted followers.
How to Restrict the Followers on Instagram
Now, if you don't want to fully remove the person from your follower list, you can restrict that person, which will restrict some features. For example, when you restrict someone on Instagram, only you and that person will be able to see their comments on your posts. No other person will be able to see those comments. On top of that, the messages of restricted folks will land in "message requests," so they won't be able to bother you with their annoying messages.
Here's how you can restrict the followers on Instagram.
Open the Instagram app.
Go to your follower list and tap on the profile of the person you want to restrict.
Once you are on the profile, tap the three vertical dots icon on the top right corner.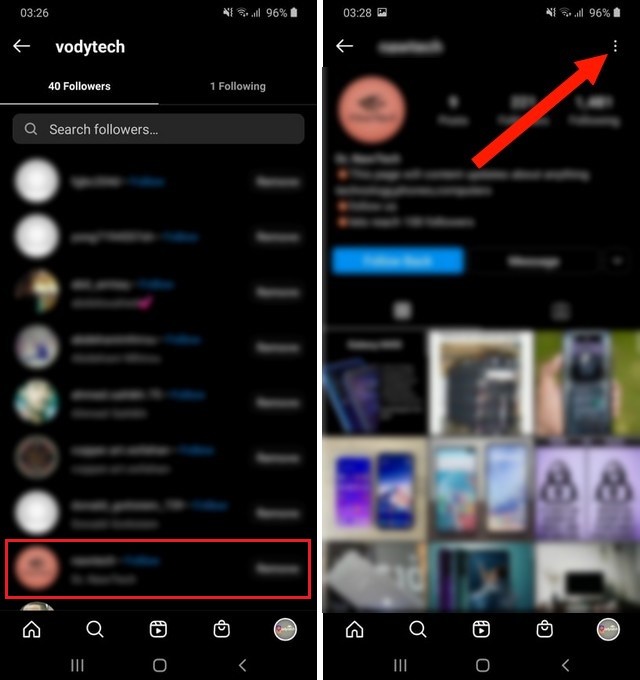 Multiple options will pop up; tap Restrict, and the prompt will show what happens when you restrict people. If you want to learn more about it, tap Learn More. Otherwise, tap Dismiss.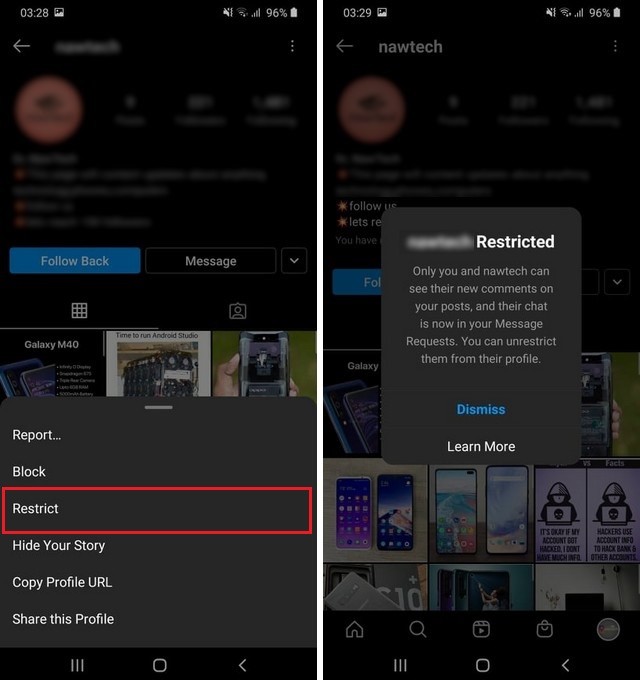 How do you quickly delete followers on Instagram?
The whole process of deleting followers on Instagram is pretty simple. Just go to the follower section on your profile and start removing people that you don't want in your follower list.
What happens when you remove followers from Instagram?
When you remove the followers from your Instagram and you have a private account, they won't be able to access your photos. However, if you have a public account, they can still check your photos.
Conclusion
That's all, folks. In this guide, you learned how to remove followers on Instagram. We also explained the method which you can use if you don't want to remove the follower but restrict them. If you have any questions, please let us know in the comments. Also, if you want to learn how to save Instagram Live videos after recording, check this guide.