FaceTime is undoubtedly one of the most popular apps by Apple and It has mocked Android users for many years. However, now things are changing and Android has come up with many alternatives which match the FaceTime in term of quality and features. In this guide, we will share the best alternatives to FaceTime on Android.
Facebook Messenger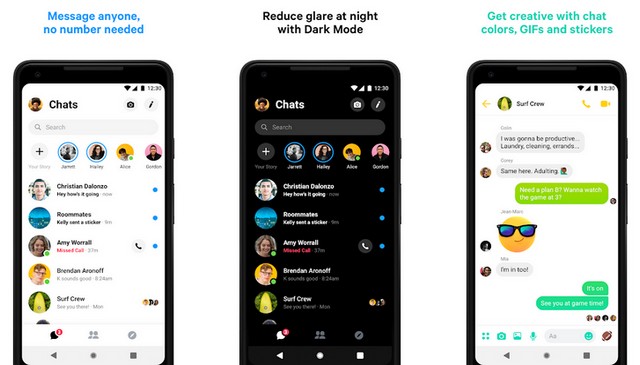 Facebook Messenger is one of the best alternatives to FaceTime on Android. It is the default messaging app of Facebook which has over 2 billion users which mean there is a great probability that your loved ones already use the Facebook and you can use the Facebook Messenger to do the video chat with them. The video quality on this app is really good but it consumes a lot of battery. You can also go for Messenger Lite which also have the video chat support.
---
Glide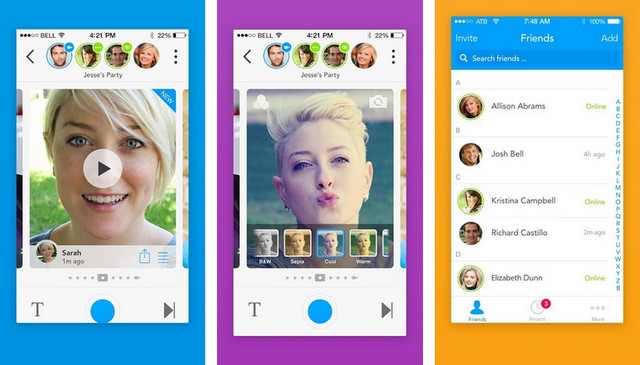 Glide is another very popular app which is technically a video messaging service. In the app, you can record the video messages and send them to the other people. People on the receiving end can see you recording the message but they can't respond so technically it is a video messaging app. Glide is free to use but it comes with in-app purchases.
---
Google Duo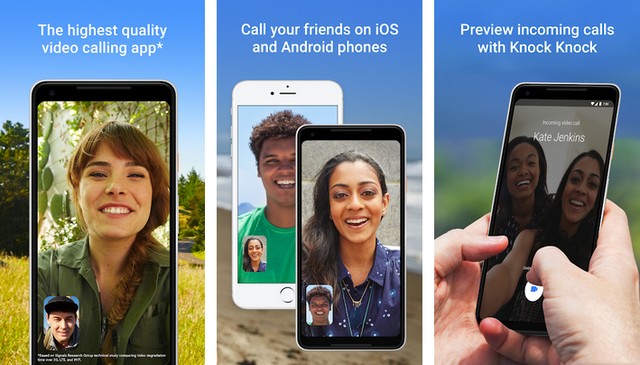 Google Duo is Google's response to Apple's Facetime. It is a simple yet very powerful video chat service which gets the job done. You open the app, verify your number and now you can start calling your contacts. It doesn't come with any fancy features or menu, you can simply pull up the menu and press the button to call. Also, comparatively it consumes less power than other video chatting apps on this list. Google Duo is free to use.
---
JusTalk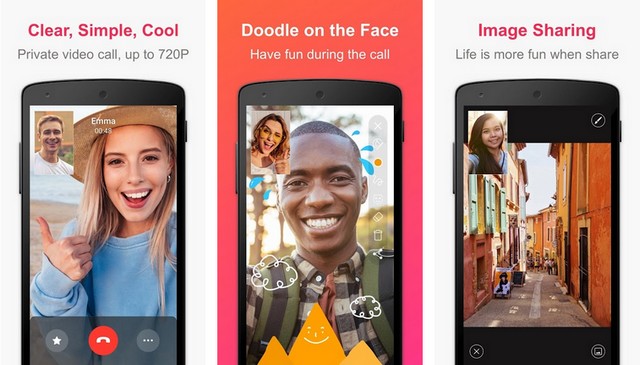 JusTalk is comparatively less-known messaging service but it is surprisingly good. It offers a decent quality video chat for 3g connections and above. Moreover, it also comes with fancy features such as doodling on the screen, image sharing, themes and others. However, these fancy features result in battery drain. The app is free to use but there are in-app purchases for themes and other customization features which are totally optional.
---
Signal Private Messenger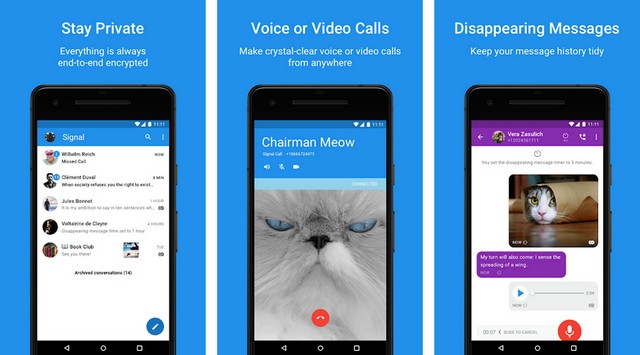 Signal Private Messenger is an open-source messaging app which is a great alternative to FaceTime. The app comes with top of the line privacy features such as end-to-end encryption to secure your conversation. Moreover, the call quality on Signal Private Messenger is really good. If you are looking for free, top of the line video chat app then you should give a try to Signal Private Messenger. As it is an open-source app, it will always be free and Ads-free.
---
Skype
Skype used to be the giant back in the days but over the years, the apps like WhatsApp, Facebook Messenger have undermined its superiority. However, it is still a really good app and it is preferred by the businesses for its stability and reliability. You can video chat with up to 10 people at a time. Moreover, you can also use the chat feature to share multimedia and text messages. Skype is free to use.
---
Snapchat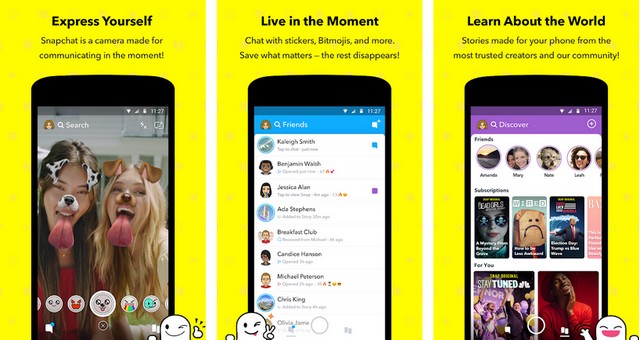 Snapchat is a unique messaging app which has recently introduced the video chat feature which works flawlessly. The quality of the video chat is really good and you can add up to 16 people in a video chat which is awesome. Moreover, you can always use the Snapchat filters during the video call for fun. Snapchat is working on the app to make it more useful and it is expected to go through major reconstructions to give it edge over its competitors. Snapchat is an entirely free app and you should give it a try.
---
Tango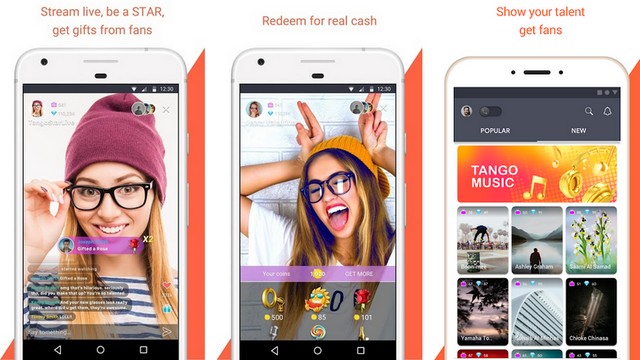 Tango is one of the oldest video chat apps out there and it has improved a lot over the years. The app comes with many tops of the line features including text chats, video calls, and voice calls. It also comes with discovering feature which helps you discover new people and interact with them. The app is free to use but it comes with in-app purchases which are mostly cosmetic changes and you can use the major features without spending a penny.
---
Viber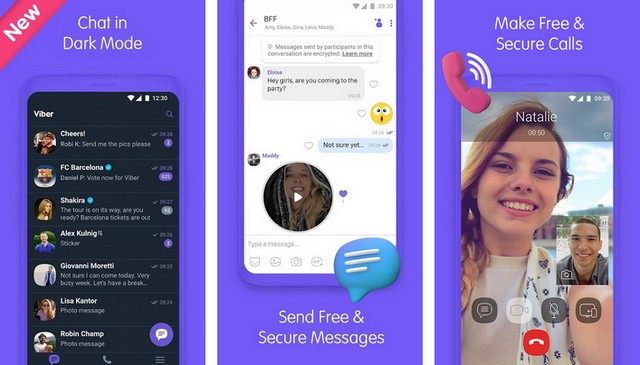 Viber is another very popular app which has been around for years and it is also one of the best Alternatives to FaceTime. The app basically started as chatting app but it now comes with video chatting features which is pretty good. Video quality of the app is decent and audio quality is also up to the mark. Viber is used by more than 600 million users around the world which is very impressive. The App also comes with support for Android Wear. It is free to use but it comes with in-app purchases for stickers and other cosmetic features.
---
WhatsApp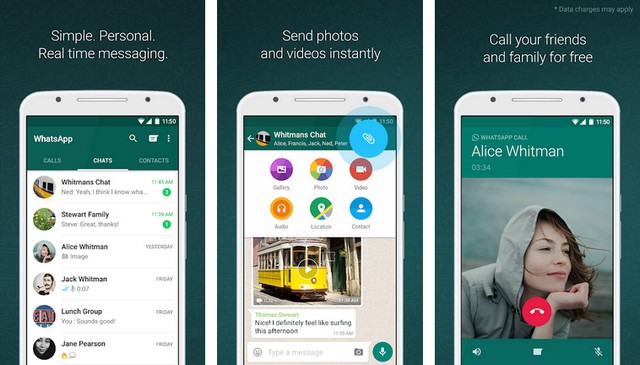 WhatsApp is one of the most popular messaging services in the world with more than 1.5 billion active users. It is a perfect Alternative to FaceTime on Android. The app comes with many features such as text chat, voice call, and video call. The cross-platform support makes it easier for you to contact the friends who use the iPhones. WhatsApp also offers good privacy to its users as all chats on this platform as secured by end-to-end encryption which means even WhatsApp can't read the conversations of the users. It is completely free to use and it supposed to stay the same for good but Facebook has recently decided to bring the Ads to WhatsApp which will surely hit the popularity of the app.
---
Conclusion
These are the 10 best alternatives to FaceTime for Android. Most of these apps are around for years and they have improved over the years and they will continue to improve. However, they have a long way to go and these apps are far from perfect. If you have any questions, please let us know in the comment section below. You can also check out the best iMessage alternatives for Android on our website.