Disney is one of the largest multimedia company which owns tons of businesses such as Pixar, Hulu, shop Disney, Marvel, Lucas film, and many more. The company offers tons of stuff ranging from animated stuff to high-quality movies. This means that there is a lot of ways that you can use to interact with Disney Stuff. We have tailored the list of the best Disney apps for Android which will help you find the best Disney stuff on your smartphone. Let's take a look at them.
Disney+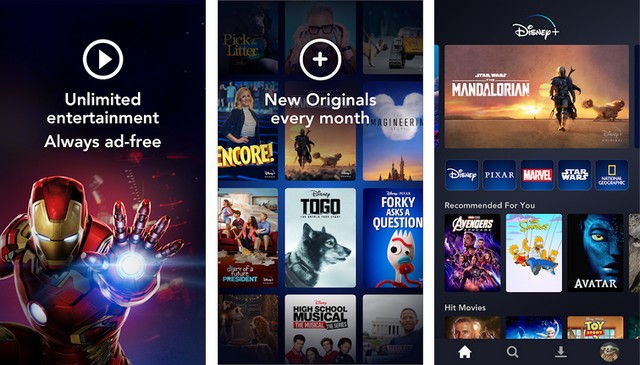 Disney+ is the best Disney app for Android. On this app you will find the top of the line, Disney Content such as Marvel's The Avengers, Frozen Series, The Mandalorian, and many more. The app also ensures that you get access to new releases and your favorite TV shows. It also comes with more 4K UHD and HDR titles which offers the best visual experience. Disney+ comes with free trial and subscription starts at $6.99 per month.
---
DisneyNow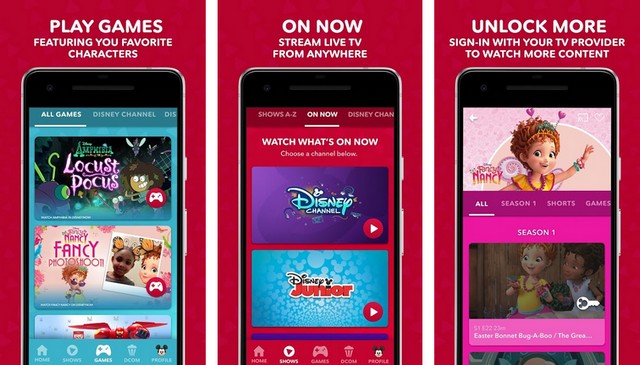 DisneyNow is the official Disney's streaming service which gives you access to the Disney TV Content. On this app, you will find the Disney Kid Shows, Cartoons, classic and new Disney Characters, and a bunch of other stuff. The best thing about DisneyNow is that you can integrate it with your TV Cable provider and have fun. We recommend the DisneyNow for those who prefer TV content or like Cartoons. If you are into movies and more action then Disney+ is the best option for you.
---
My Disney Experience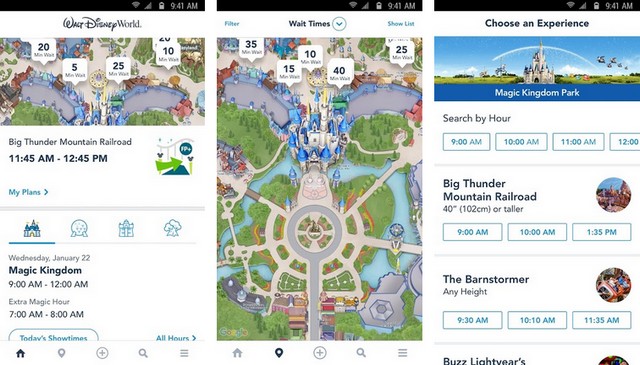 Every Disney Fan wants to visit Disney World at least once, and if you are planning on doing it then My Disney Experience will help you with it. It is an official Disney app that allows you to plan your vacation, you can buy tickets and you also get the interactive map of the Disney world. You can also buy merchandise and also browse the restaurant menus as well. The app also allows you to manage your reservations, tickets, magic Bands, and cards from the app as well. My Disney Experience is also completely free to use.
---
FANDOM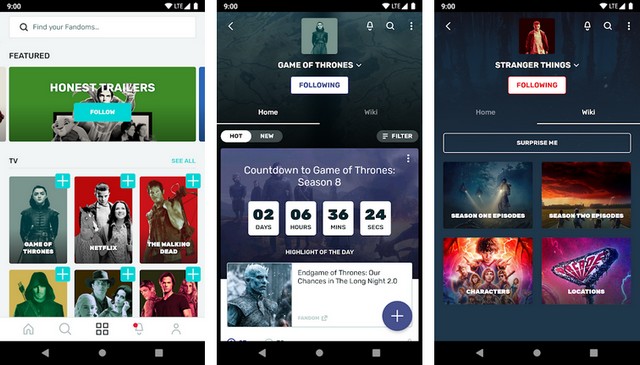 FANDOM is a very popular community which is run by enthusiasts. On this platform, you will find the wiki pages for various media including the TV shows, movies, cartoons, and many more. You can use the FANDOM if you want to learn trivia about your favorite Disney Content or characters. We recommend the FANDOM only if you are interested in Disney trivia, otherwise, you can use other apps on this list.
---
Star Wars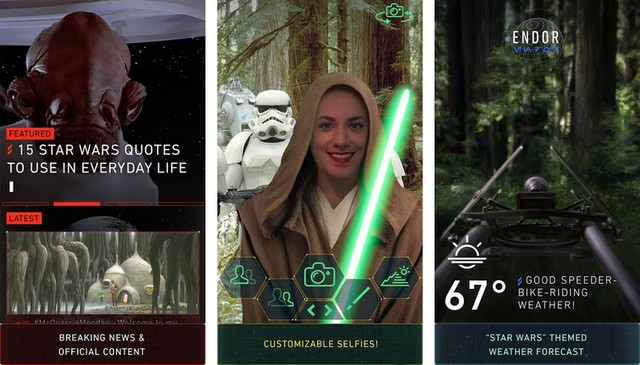 Star Wars is an iconic Franchise by Disney, and it is loved by millions of fans around the world. That's why Disney has the dedicated "Star Wars" app, which helps you connect with everything related to Star Wars. In this app, you will get instant notifications about Star Wars, you can pick themes, play classic sound clips and sound effects from Star Wars Series, watch videos, news, blogs, and many more. In short, if you are Star Wars fan then you this app is for you. It is free to use but it comes with Ads.
---
Movies Anywhere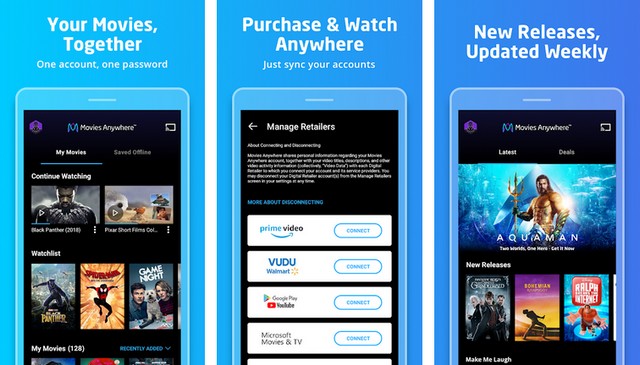 Movies anywhere is one of the best Disney apps for Android. This platform allows you to use streaming platforms such as iTunes, Amazon, Vudu, and others on one platform. As these platforms feature tons of Disney Content, you can simply watch your favorite Disney content on this platform. If you are just into Disney content then Disney+ is the best option for you. However, if you also want access to other content as well then Movies Anywhere is a nice option.
---
Reddit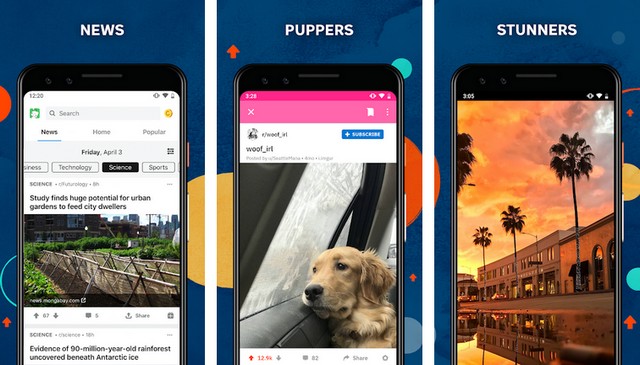 Reddit is one of the biggest social media platforms in the world. It is also home to a lot of fan bases and Disney is no exception. On Reddit, you will find the tons of subreddits dedicated to Disney and Disney content including Star Wars, Marvel Movies, Frozen Series, and many more. You can join these communities, and share your thoughts with the other Disney fans around the world. The best thing about these communities is that, if you have a busy routine, you can always ask these communities to recommend the new Disney content which you may have missed by chance. Also, you can join these Reddit communities for completely free.
---
IHeartRadio Family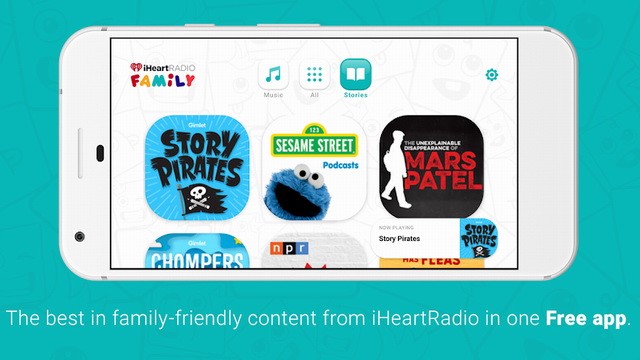 iHeartRadio Family is one of the best Disney apps for Android. On this app, you will find more than 80 family-friendly music stations that feature the tons of popular kids' shows and movies. It also includes the Disney content as well which you can listen to and have fun. The free version of the app comes with some limitations and the premium version removes the restrictions and unlocks some premium features.
---
YouTube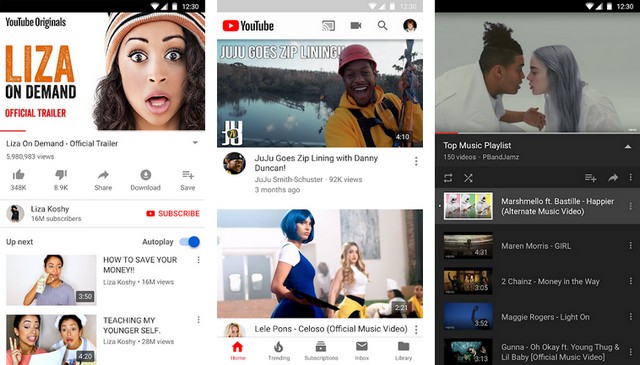 YouTube is surprisingly one of the best Disney apps for Android. It is the largest video sharing platform in the world and it features millions of videos on various topics and Disney is no exception. YouTube is also home to thousands of Disney Fans where they share their favorite Disney related content. Moreover, you can also find your favorite Disney clips, memes, trailers, news, and many more on YouTube. Disney also has multiple Disney Channels where you can find the official stuff from the company.
---
Live TV Apps
If you are looking for the latest Disney content then Live TV Apps are the best option for you. You can use TV Services such as Hulu and others to enjoy your favorite Disney Content on your Television. These services come with the extended collection of Disney Content as well as content from other media franchises as well. You can check the complete list of Best Live TV Apps on our website.
---
Conclusion
That's all folks. These are the 10 best Disney apps for Android. If you are looking for the ultimate one-stop Disney App then Disney+ is the best option for you. However, you can also consider other apps on this list if you are looking for more options. You can also consider live-streaming apps such as Netflix where you can find a lot of Disney content. If you are interested, you can read our "10 Best Video Streaming Apps for Android" guide.