Video streaming is the big deal these days as it offers the best content at very affordable prices. There are tons of online video streaming services out there and in this guide, we will share the best video streaming apps for Android which you enjoy on your smartphones. Please note that there is a possibility that some of these apps might not be available in some regions but the majority of these apps are available in all major regions.
Amazon Prime Video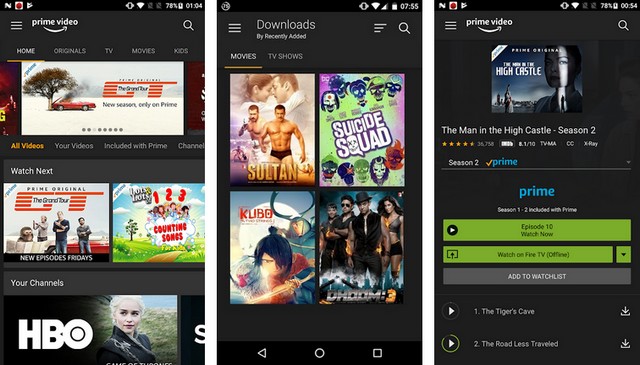 Amazon Prime Video is one of the best video streaming services in the world. in the service, you get the access to the library which comes with thousands of movies, seasons, cloud storage and music streaming services. The app also offers HDR and 4K streaming for enthusiasts. The free version of the app comes with limited content and you can enjoy the premium membership which will cost you $12.99 per month and give you access to all good stuff.
---
HBO Now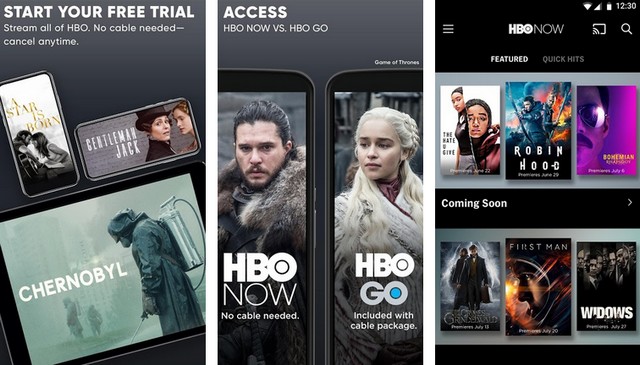 HBO Now is another very popular video streaming service where you can enjoy the content from the official channel of HBO. The main reason behind the popularity of this service the popular Season Game of Thrones and as it has ended the company is working on the other shows to grab the attention of their users. This service is pretty expensive as compared to other services and you can get it for $14.99 per month.
---
Hulu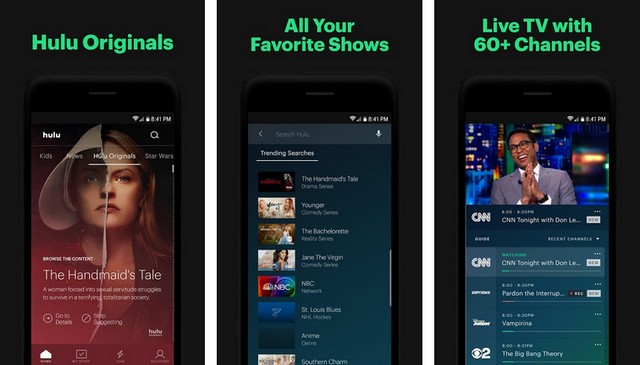 Hulu is a very popular video streaming services which offer access to tons of video content including the old TV shows, movies, animes, and Hulu Originals shows. The services come with a free trial where you can test the service and after the trial period, you will have to pay the $5.99 per month. You can also opt for live television option which will cost you $39.99 per month and it covers all Hulu feature. Hulu also offers Chromecast support.
---
Movies Anywhere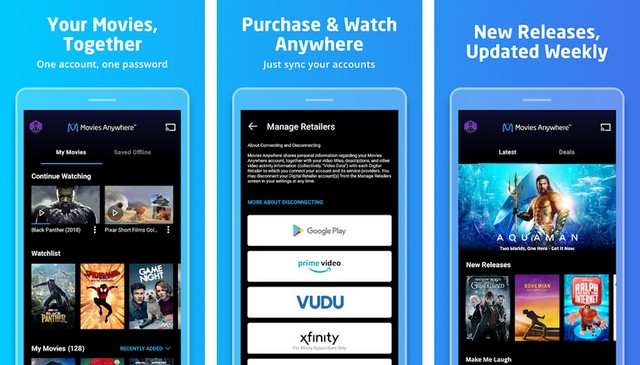 Movies Anywhere is a relatively new video streaming service which offers several movie services under one roof. It supports the iTunes, Vudu, Google Play Movies and Amazon Video. You can simply sign in to service and buy your favorite movie. Unlike Netflix and other video streaming services, Movies anywhere have the individual price model where you will have to buy the individual movie. It also comes with Chromecast support and 4K movie support for Google Play Movies.
---
Netflix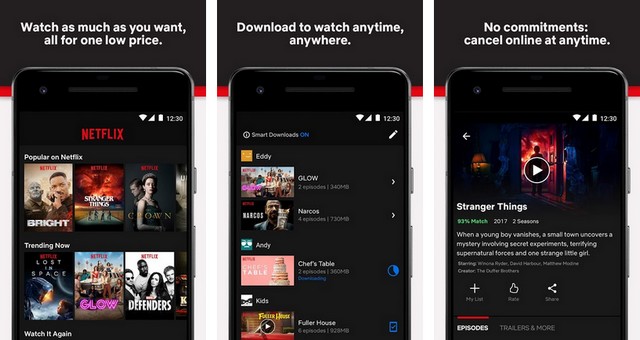 Netflix is one of the best video streaming apps and services for Android and it is also available in most regions. It offers access to popular movies, seasons, TV shows, podcasts, and Netflix Originals. The services come with support for 4K, Chromecast, Miracast, game consoles, HDR10, and Dolby vision. The prices of the service vary from region to region so on average, it starts at $8.99 per month and goes up to $15.99 per month. If you want a company can also deliver the actual DVDs to your address which starts at $4.99.
---
Crackle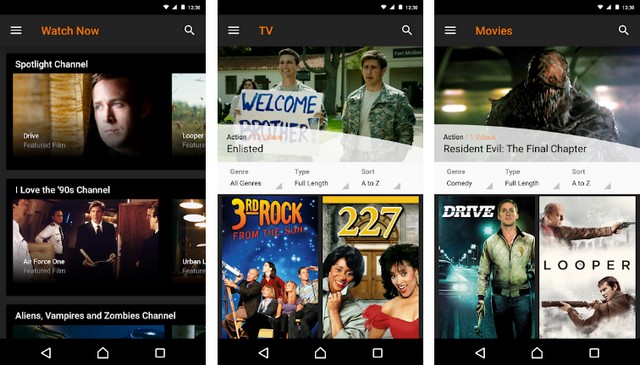 Crackle is one of the best video streaming apps for Android. The best thing about Crackle is that it is completely free to use, but it does come with ads.
If we look at the content, the app comes with tons of movies and TV Shows which you can enjoy. Also, you can put up the demands for your favorite movies or TV Shows, and the management will try to make them available for you. If you are looking for a free video streaming app, then Crackle is not a bad option.
---
Sling TV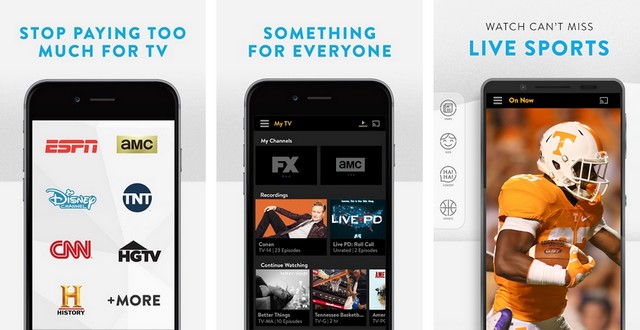 Sling TV has been around for a long time and it was one of the very first TV streaming Apps. The service provides access to all local sports channels, popular news channels, and other channels. It also supports the Chromecast but the app lacks the fancy features. The basic package starts at $20 per month and goes up to $25 per month. There is also a free trial where you can test the service. Overall, it is a good service and it is best for those who want to enjoy basic Tv streaming.
---
Twitch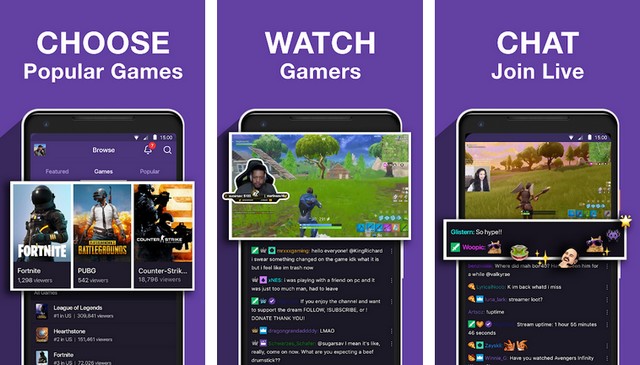 Twitch is one of the most popular videos streaming platform and it is mainly used by gamers. The platform offers video streaming of various games where you can interact with your favorite gamers and watch how they play games. The service is free to use but there isa subscription option as well which starts at $4.99 per month. If you are gamer then Twitch is the best platform for you.
---
VRV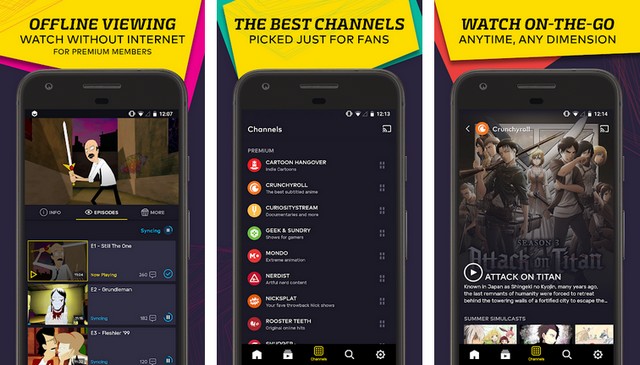 VRV is a new video streaming service which provides access to popular channels such as Crunchyroll, HiDive, Rooster Teeth and others. The platform is mainly geared toward the anime as it offers the both dubbed and subbed anime. You can subscribe the channels like Rooster Teeth which will allow you to have content on the same days as Rooster Tooth subscribers get. The service also features the old Nickelodeon shows and other shows. The paid version of the service is available for $9.99. If you are looking for good video streaming service for your kids then VRV is a good option.
---
YouTube & YouTube TV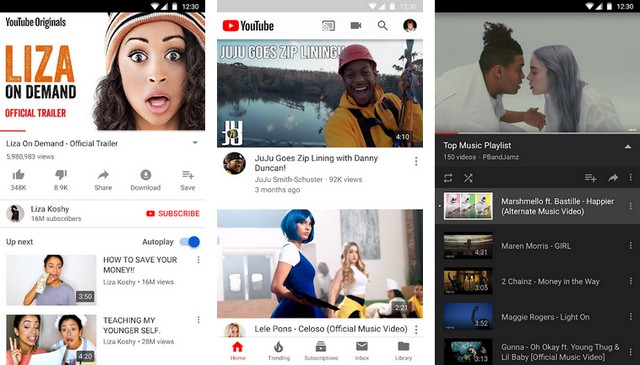 YouTube is the biggest video platform int the world and it offers the YouTube TV which provides access to tons of video content including the YouTube Red Originals. If you want to enjoy the casual content then you can use the YouTube platform which is free to use. However, if you want to enjoy the specific content such as YouTube Red Originals, access to over 40 channels and other services then YouTube TV is best for you. It starts at $12.99 per month and goes up to $40 per month. It also supports Google Chromecast.
---
Conclusion
These are the 10 best video streaming apps for Android. Most of them are paid but the apps like Netflix, Hulu, Amazon Prime offer the tons of content and you can't go wrong with any of these apps. If you have any question, please let us know in the comment section below. You can also check out the best video player apps for Android on our website.