There's a famous quote that "Life is Fashion" and it is true to a great extent. We are living in a digital world where we can buy our favorite fashion products with just a few clicks. There are hundreds of fashion specific platforms where you can buy fashion accessories from your favorite designers around the world. In this comprehensive guide, we will share the best fashion apps for Android in 2023.
Etsy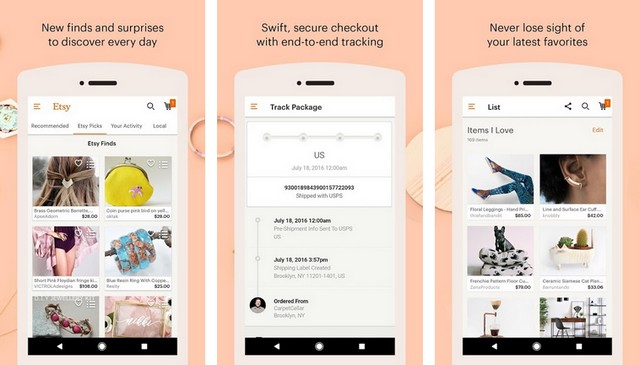 Etsy is one of the most popular fashion marketplaces in the world. The platform features millions of indie artists and designers to sell their art to fashion enthusiasts. On this platform, you will find jewelry, art, clothing and even furniture by the indie artists around the world. Etsy also comes with the Android Pay feature which you can use for payment. The best thing about Etsy is that most of the products on it are not mass-produced and often they are one-of-a-kind so you can buy a unique piece at a very affordable price. You can get this app for free.
---
Hush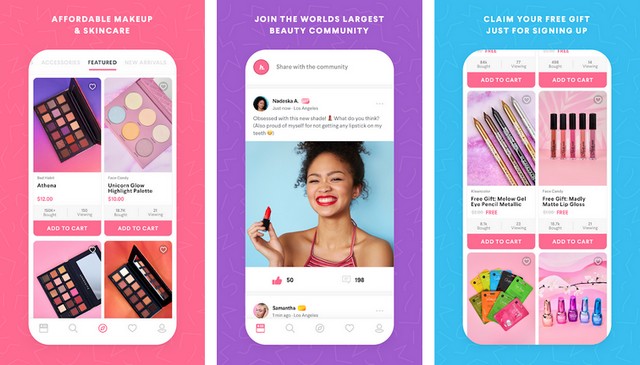 Hush is another very popular fashion app that focuses on beauty products. The platform features the beautify products related to makeup, skincare and even beauty tools such as brushes, etc. You can order anything and then track your order just like other online stores. The Android version of the app is average but the developers are already working on it to improve the app. If you are looking for beauty products with good quality then Hush is a great option for you.
---
Ipsy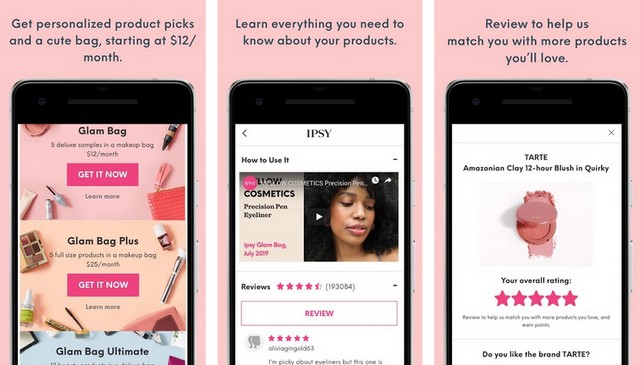 Ipsy is another beauty store that comes with a huge collection of beauty products. The store features the products related to makeup, brushes, skincare products and other beauty products. Moreover, the platform also offers the monthly ipsy bag which costs $10 per month and you will get the random beauty products every month. The platform also features the video content from the ipsy creators where you will find various beauty tips. You can get the app for free but it does cost $10 for Ipsy Bag.
---
Pinterest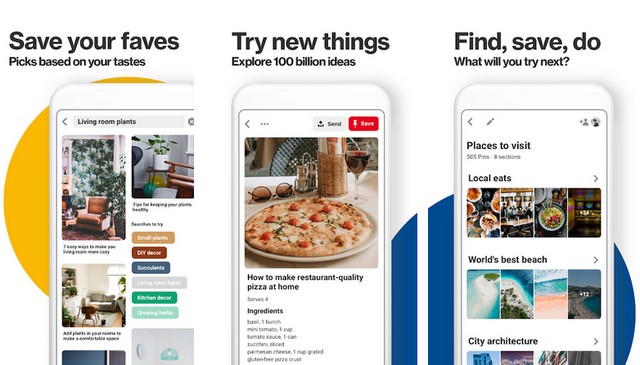 Pinterest is a social media platform where you can find tons of great ideas for your fashion. It is a great platform for fashion enthusiasts where you can find great fashion designers and artists from all over the world. Moreover, the platform will also keep you updated with the trending fashion in the community. You can use the app for free, without any strings attached.
---
Facebook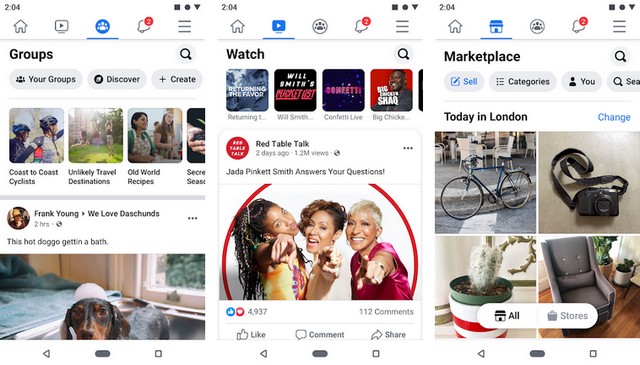 Facebook is a community of more than 2 billion users around the world. It also has tons of fashion groups and pages where you can get in touch with other fashion enthusiasts around the world. You can also follow your favorite celebrities and style icons to keep you updated with the trending fashion. Some Facebook groups also offer the products where you can order the fashion product and it gets delivered to your doorstep just like the online stores.
---
Sephora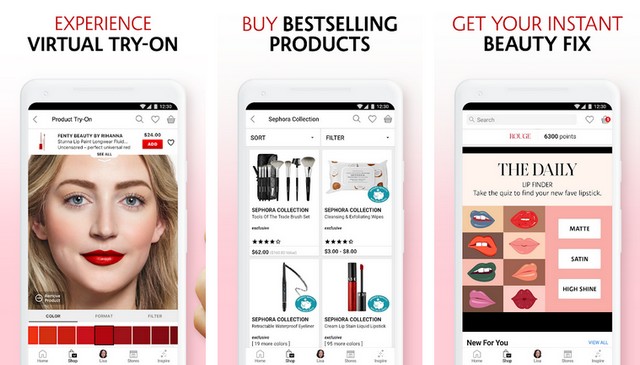 Sephora is one of the most popular beauty stores available out there. In this platform, you will find the products related to makeup, skincare and other types of beauty tools. Sephora is pretty similar to Hush and Ipsy in terms of functionality. Moreover, the Sephora app is also very good. It comes with a unique feature that allows you to upload the selfie and then try different makeup on the selfie. This feature allows you to see if the specific makeup shade suits your face or not. The app also features the beauty tips and other helpful stuff that you can use. Overall, Sephora is a must-have app for fashion enthusiasts.
---
Tumblr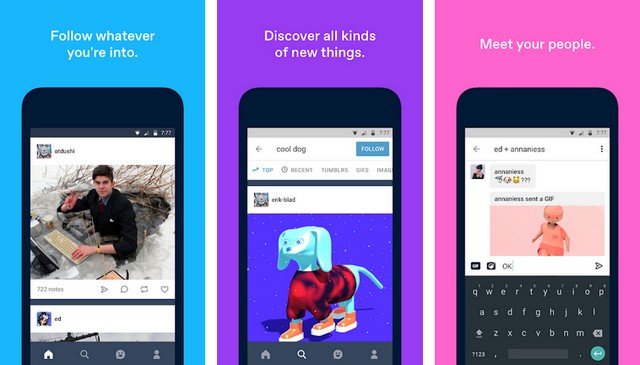 Tumblr is a very social media platform that comes with a very huge collection of fashion blogs. On this platform, you can follow popular fashion blogs and artists to get the fashion idea and learn new fashion trends. Some Tumblr blogs also focus on the beauty tips and tutorials which you can use to learn new skills or polish your makeup skills. Tumblr is completely free to use and it is another must-have app for fashion enthusiasts.
---
Twitter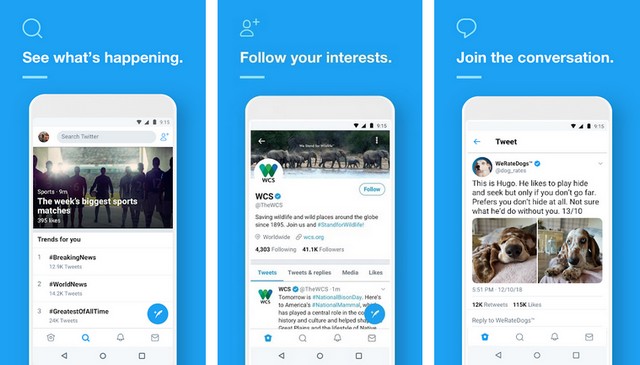 Twitter is another very popular social media platform. The best thing about twitter is that most of the famous personalities, models, designers have their official accounts on Twitter and you can follow their official handles to learn the new fashion trends. You can also interact with them and if you ask good questions and you are lucky enough they might reply to you. Twitter is a diverse platform and if you are a fashion enthusiast then you will find tons of great fashion related stuff on Twitter.
---
Your Closet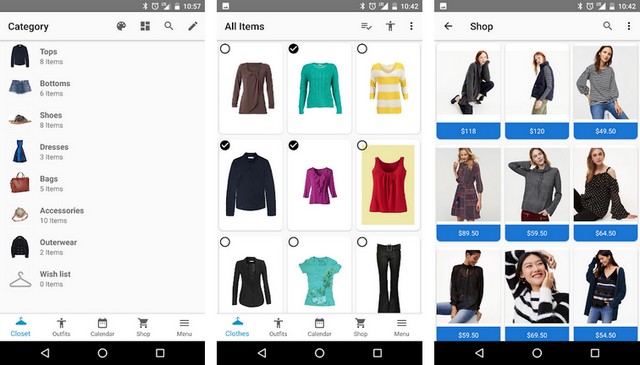 Fashion is not always about the new stuff, it is also about managing your current stuff and use it to get the best look. Your Closet is the best app that can help you manage your closet. You can use this app to find the right outfits without getting into your real closet and mess up the whole setting. By using this app, you can check the different combinations from your closet and then pick the one which you like. If you have tons of clothes and accessories then Your Closet is a great app for you.
---
YouTube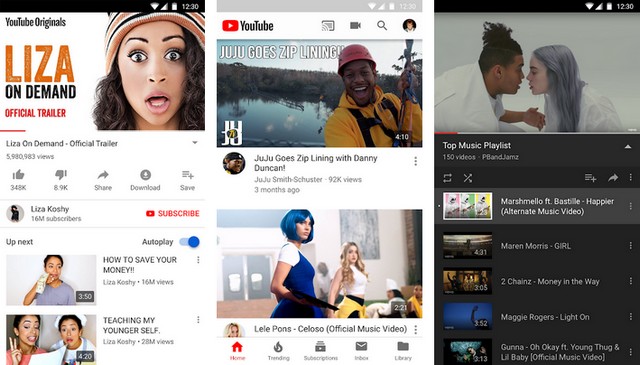 YouTube is the biggest video streaming platform and it features hundreds of channels that are dedicated entirely to fashion. Some channels are also being run by the fashion designers and the artists where they share some effective fashion tips which you can use to refine your fashion sense. The platform also features the fashion shows and ramp walks which you can use to know the latest fashion trends. YouTube is also completely free to use but you can pay the $12.99 to remove the ads and get some premium features.
---
Conclusion
These are the 10 best fashion apps for Android. You can use these apps to get the right accessories and products to stay on top of your fashion game. It is also very important to stay in shape and running is a pretty effective way to achieve it. A good running app can help you track your calories and duration. You can check our guide to find the best shopping apps for Android.