Android lock screen has evolved over the years and now it has a unique look. Many smartphone companies put their touch to it and give it a unique look. However, you can always play with it and give it a style you want. You can do it with the help of lock screen app and there are tons of it available on Google Play. We have handpicked the best lock screen apps for Android.
AcDisplay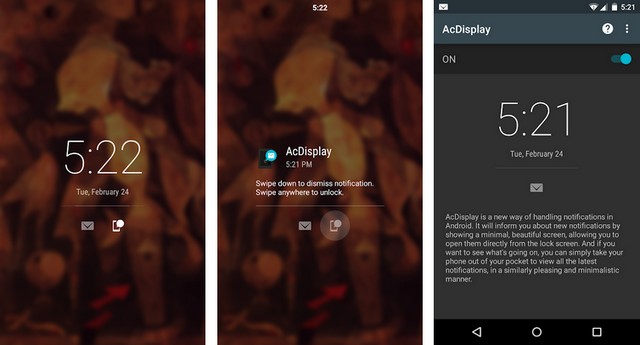 AcDisplay is an underrated lock screen app which emulates the always-on lock screens from popular devices like Samsung Galaxy devices. It also allows you to play the notification without unlocking your display and you can also play with other functions to come with more unique features. The only downside of this app is that its last update was in 2015 but still it works well for older devices. However, if you have the latest device then we would recommend you to check other apps on this list.
---
Always on AMOLED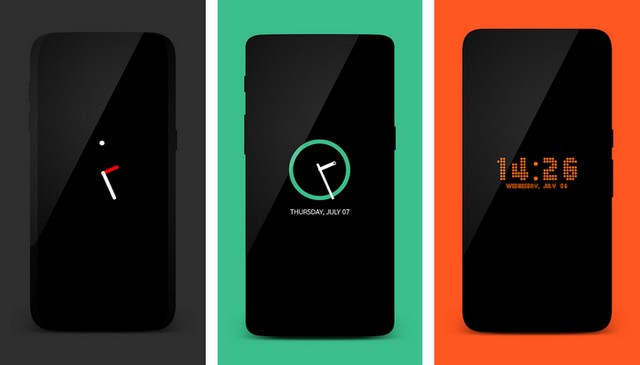 Always on AMOLED is not exactly a lock screen app but it does emulate the lock screen. It emulates the always-on Display feature and it shows the things like time, notification and other stuff on the screen. This app is best for those people who have the OLED or AMOLED Panels. It does work on IPS screens but it loses a lot of its luster on the screen which doesn't look good. Always on AMOLED is free to use but you can get the pro version for $1.99 with in-app purchases.
---
C Locker Free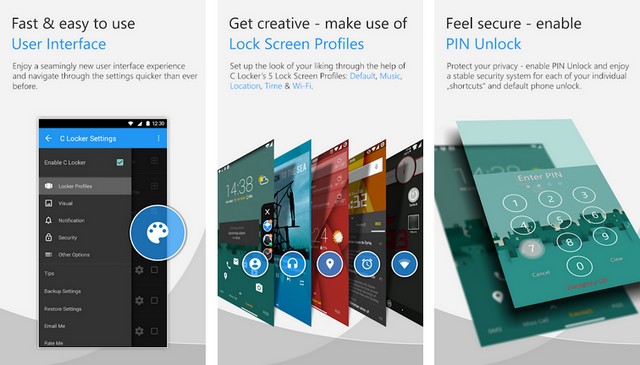 C Locker Free is another vert popular Lock Screen App that comes with tons of great features. It also offersa variety of widgets that you can add to the lock screen. The free version of the app comes with limited features but if you want more features you can go for the pro version that comes with the pro features such as all types of widgets, notifications from all major social media platforms, RSS Feeds and many more.
---
Floatify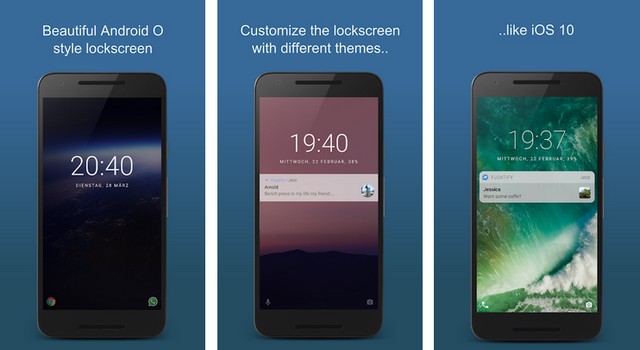 Floatify is a very popular lock screen app which has look very similar to the stock lock screen. It also has a simple background and you can add things like weather, notification and other stuff to it. Moreover, you can also customize the shortcuts on the bottom of the screen. The app also comes with some unique features such as turn on the screen when you pick up the phone and chat heads similar to Facebook Messenger. Overall, it is a nice package and it is also free to use.
---
Hi Locker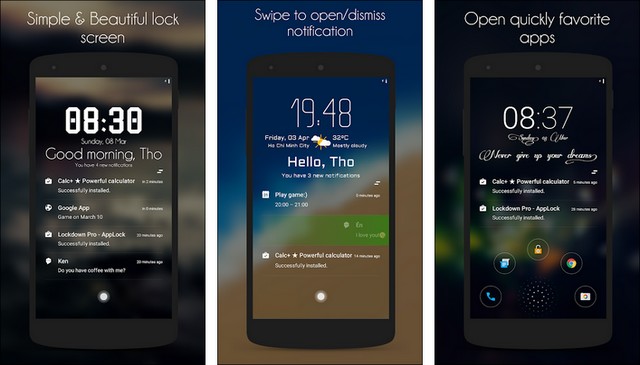 Hi Locker is another very comprehensive Lock Screen app which you can use as a replacement for your default lock screen. It allows you to set the basics on your lock screens such as weather, notification, calendar events and many more. Moreover, it also comes with fingerprint support for the device with the fingerprint sensors. You also get the multiple customization options where you can auto-set the wallpapers from Flickr and some other options as well. Overall, it is a fairly simple app which is very easy to use. Hi Locker is the best app for those who are looking for a simple screen lock app with decent features. It is free to use but it comes with Ads which you can remove by getting the pro version which is available for $1.99.
---
KLCK Kustom Lock Screen MakerName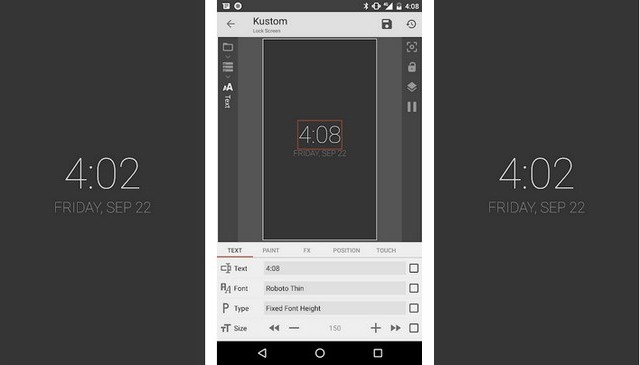 KLCK is a unique app which basically allows you to concoct your own custom lock screen with the help of a simple editor. Using the editor, you can add notification, shapes, graphics, and background to make your own unique lock screen, The app also let you use data from the apps like Goole Fit, Weather, live maps, music player function and many more. It is still in the development phase and by the time the development ends, it will be much more useful. You can use the app for free with ads and you can remove the ads by paying $4.49.
---
LokLok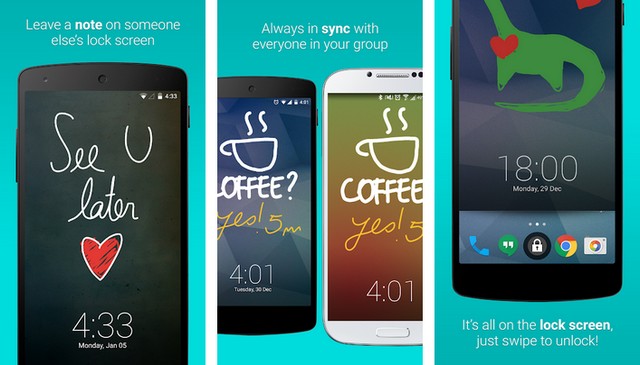 LokLok is a unique app which incorporates the lock screen with the Snapchat and it results in an awesome app. It allows you to open the camera, take the picture and share it with your loved ones. When they will open the phone, they will see the image and they will be able to respond. LokLok is free to use but it comes with in-app purchases where you get the things like sticker packs etc.
---
Solo Locker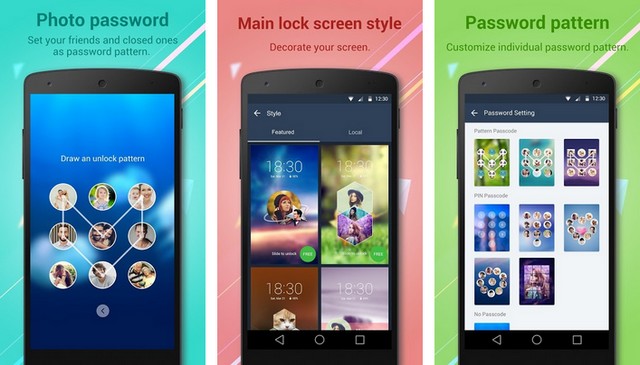 Solo Locker is a very popular DIY Lock Screen app which provides you with tons of customization features and lock screen elements to construct your own lock screen. You can add multiple widgets, lock methods and wallpapers to get the unique look. Solo Locker also comes with great depth which provides you to freedom to explore your creative side and come up with lock screen which you want. It is free to use but it comes with Ads and in-app purchases.
---
Start Lock Screen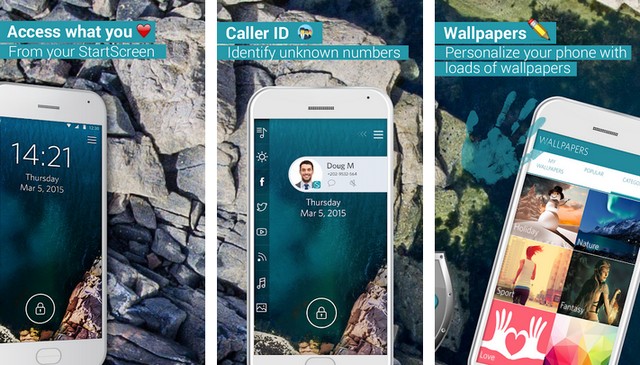 Start Lock Screen is another unique lock screen app which is designed with the aim to allow the users to get access to content without unlocking their smartphones. The app comes with tons of useful features such as web searches, widgets, various password locks, tools, news, weather, app shortcuts and many more. It also comes with little quizzes which make the app more interesting. You can use the app for free but it comes with Ads.
---
Wave – Customizable Lock Screen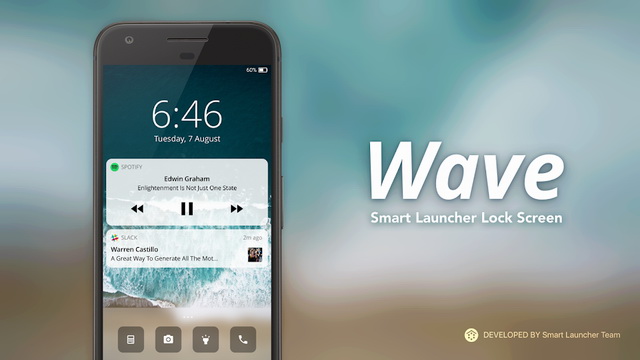 Wave is another very good lock screen app which comes with many useful features. The app provides you with multiple lock screen methods including pin, pattern, and fingerprint. Moreover, it also gets regular updates which mean you will get the latest features for years. The app also uses very low resources which make it ideal for phones with low RAM and processors. Wave is free to use but it comes with Ads and in-app purchases.
---
Conclusion
These are the 10 best lock screen apps for Android. Some of these apps are fairly simple but some of them allow you to create your own custom lock screen. If you have any questions, please let us know in the comment section below. You can also check out the best AppLocks apps for Android on our website.