We are living in a digital world where everything is going digital and the medical & healthcare sector is no exception. There is variety of great medical apps available on Google play which covers the various aspects of the healthcare service. We have many great medical apps available but still; they are not an alternative to the hospitals. You can use these medical apps for minor medical issues but if you are having a medical emergency, then we would recommend you should rush to your nearest hospital. These apps can help you give an idea about various medical problems but take it as a grain of salt and consult the professionals for medication and treatment. In this comprehensive guide, we will share the best medical apps for Android in 2023.
CareZone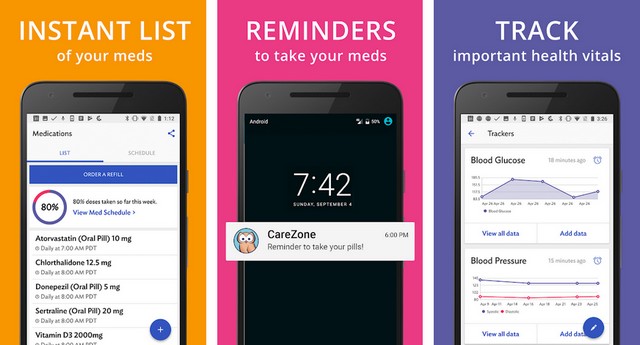 Most of us live a busy life and we often forget to keep track of the medicines we supposed to take. CareZone is a very useful medical app that keepsa record of your medication and the instructions by the doctor. You can create a list of medicines and other information in the app. The app also keepsa record of your health vitals such as Blood, glucose levels, sleep, weight, and many more. You can also share access to your health information with others who can access it in case of an emergency or for medical inspection. The app also comes with a calendar where you can keep track of your appointments.
---
Doctors on Demand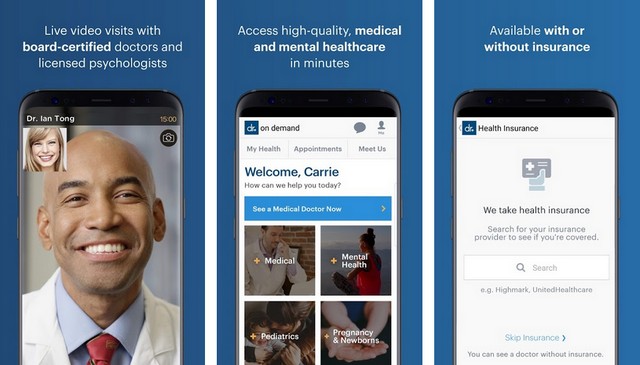 Doctors on Demand is one of the best medical apps for Android. As the name suggests, in this app you will have access to the certified physicians and therapists. You can use the help of these professionals for various medical issues such as Cold, Flu, UTI, allergies, Skin and Eye issues, and mental health issues such as depression and anxiety. The best thing about this app is that the doctors are available 24/7 so you can schedule a video call at your convenience. This service is available for over 50 states in the US.
---
mySugr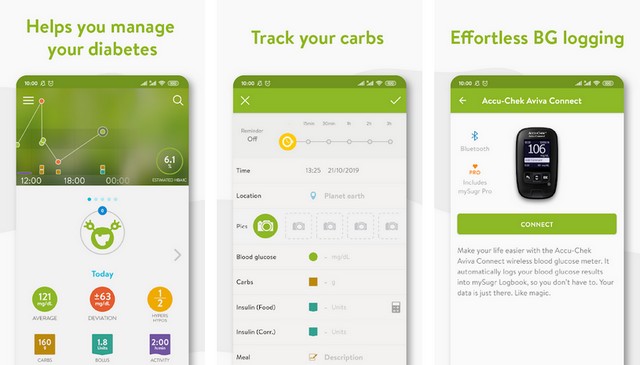 mySugr is one of the best medical apps for Android. It is basically the tracker for diabetic patients and they can use the app to keep track of their insulin shots and other data. The app comes with many features such as quick logging, analysis, and an insulin calculator as well which can help you find how much insulin you need. It is a free app, but it comes with ads and in-app purchases.
---
Figure 1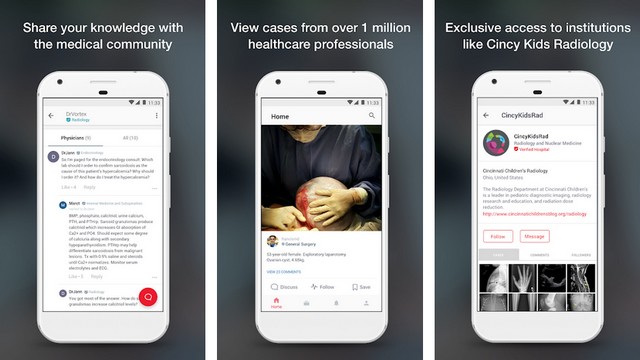 Figure 1 is one of the best medical apps for Android. The app comes with a comprehensive library of rare medical conditions that you can use to identify the issue with you. You can use this app to learn medical cases from thousands of physicians and nurses around the world. These professionals also share case studies on this platform. Figure 1 is an ideal medical app for those who are medical professionals or someone who wants to learn more about various medical conditions.
---
GoodRx Drug Prices and Coupons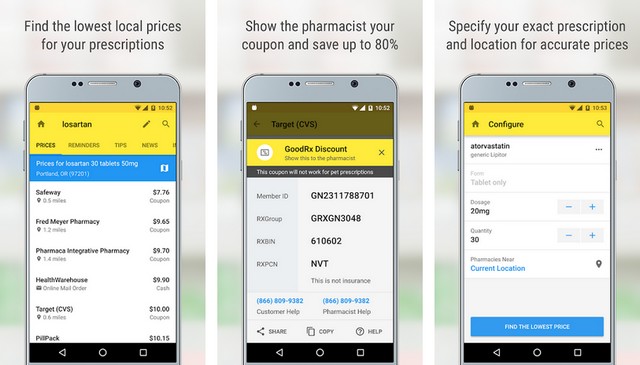 GoodRx is one of the best medical apps for those who are looking for affordable medications. This app can help you find the prices of various medicines, you can compare them and find the best deals to save some money. We would recommend you to always run these medicines by your doctor to ensure that they are the right medicines for you. The best thing about GoodRx is that it is free to use and there are no ads or anything.
---
Medical Terminology Dictionary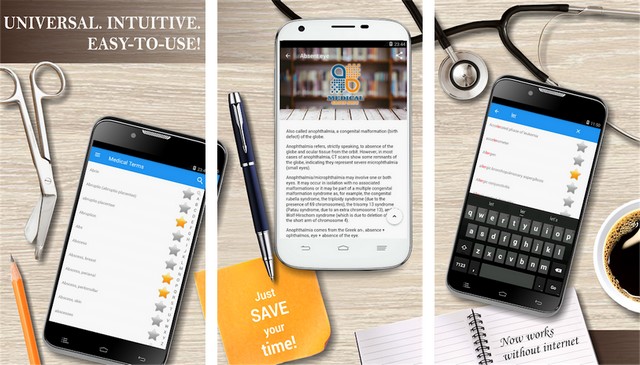 Medical Terminology Dictionary is another very popular medical app that can help you learn the specific terminologies used by the doctors. The app comes with a massive collection of over 40 thousand medical terms, phrases, and abbreviations used by the doctors. It is also completely offline, and it doesn't need internet access for functioning. This app is an ideal option for medical students who are new to the medical world and they want to learn medical terminologies.
---
Medscape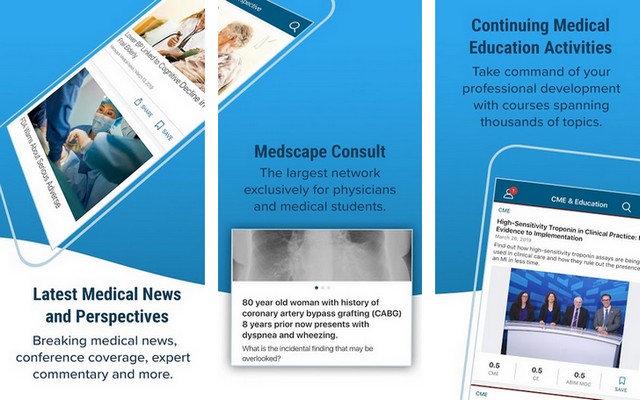 Medscape is one of the most comprehensive medical apps you can get in 2023. The app comes with a massive collection of instructional videos on various medical procedures. You will also find the information on side-effects of over 7000 drugs and 8000 monographs. This app is an ideal solution for medical professionals. You can also use it if you want to learn more about the medical world.
---
WebMD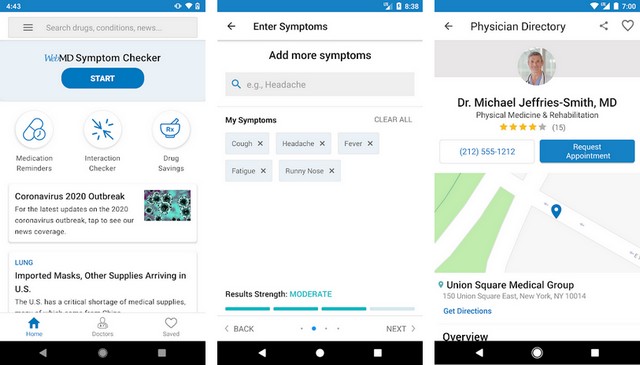 WebMD is another very comprehensive medical app that covers almost everything related to the medical world. You can use it to track the symptoms and learn about the various diseases, their treatment, and care options. It also allows you to find the best medical professional near your location. You can also find the pharmacies near your location, and you can also get some discounts as well. The app also allows you to save your conditions, drugs, doctors, hospitals, and other data for future use as well. Overall, WebMD is the ultimate solution for those who want the all-in-one medical app. It is also completely free to use, but it comes with ads.
---
Drugs.com Medication guide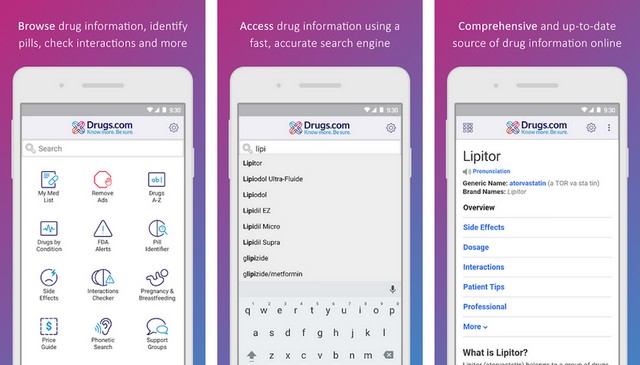 It is one of the best medical apps on medication. In this app, you will find the most comprehensive database of medications that you can search for. It also allows you to identify the medications by entering their shape, color, or imprint. You can also get access to health professionals using the app. Overall, Drugs.com is a great app for those who want to learn about medicines. It is free to use, but it comes with ads and in-app purchases.
---
Amwell: Doctor Visits 24/7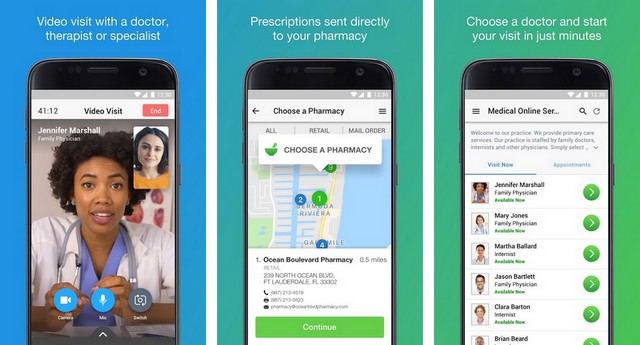 Amwell is another very useful medical app that allows you to connect with health professionals without visiting the hospital. You can find health professionals which can help you with various medical conditions such as diarrhea, cold, depression, anxiety, anorexia, and many more. The app allows you to select the provider of your choice and once you pay the fee, you can share your symptoms with the doctor on a video call to get the medical help. The prices start at $69 and go up to $130.
---
Conclusion
These are the 10 best medical apps for Android. You can use these apps to find help for minor medical or mental health issues, but if you are in a medical emergency, then you should visit your nearest hospital. If you liked this guide, then you may like our "10 Best Health Apps for Android" guide. Also, visit our website for more useful guides.