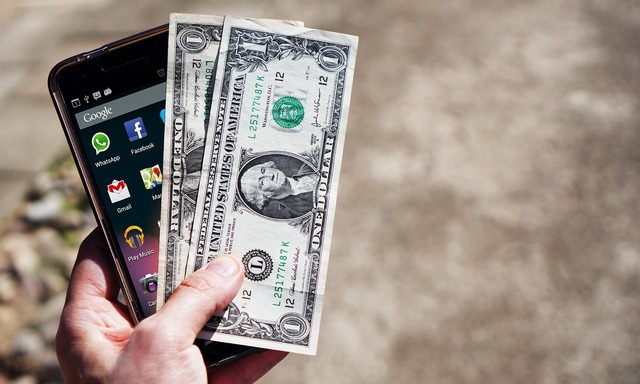 Everyone has their needs and they need money to fulfill their materialistic needs. We live in a digital world where we can earn some great money if we have the right skill. In this guide, we won't share nay miraculous apps that will allow you to earn money without doing nothing. In fact, these types of apps don't exist. However, if you are ready to put in some effort then we can point you in the right direction. In this guide, we will share the best money making apps for Android.
Amazon Sellers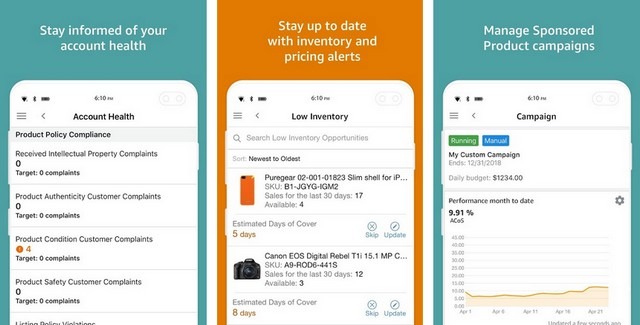 Amazon is one of the biggest and most popular online shopping platforms. It already has millions of customers around the world and you can use it to start your business. Online shopping is clearly the future of shopping and it is the right time to invest your money into the Amazon. You can start with selling your own items at Amazon and you can use the Amazon FBA option which allows you to put your items in the Amazon Warehouses and Amazon handle the shipping. The amazon, however, requires you to pay 39.99 per month or 0.99 per item you sell on Amazon.
---
eBay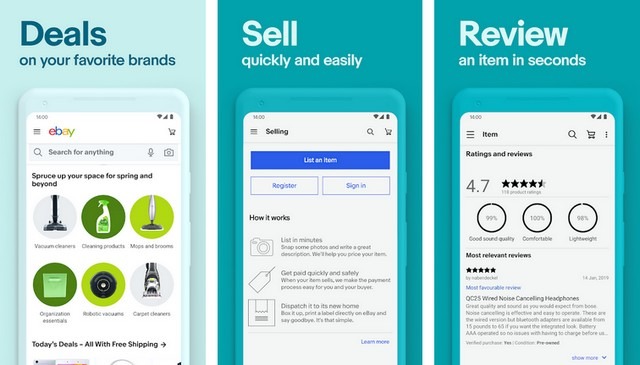 eBay is one of the best money making apps available on Google Play Store. Almost everyone knows that eBay is an online popular store and how it works. You simply put the things you want to sell online and you can sell them to other users. The platform allows you to sell almost everything, ranging from your extra table to the extra electronic equipment. If you want to get rid of some extra stuff and want to earn some quick cash then eBay is a great option for you.
---
Sell on Etsy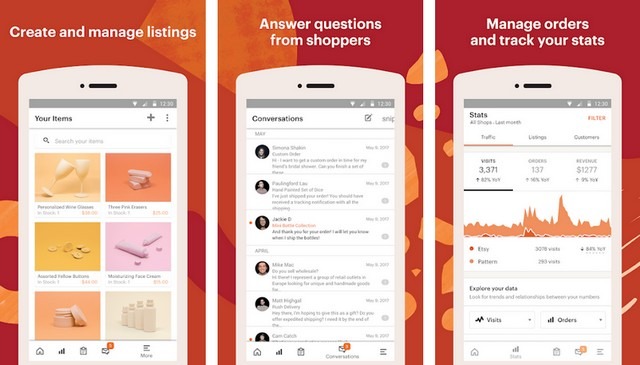 If you are an artist then you can use the Etsy to sell your precious craft. Etsy is an online platform dedicated to artists and you will find tons of stuff there ranging from the handmade items to the limited edition paintings. You can also use it if you have great skills. The app gives you total freedom over your shop, orders, and listings. If you want to make some quick money then Etsy is a solid money making app for you.
---
Ibotta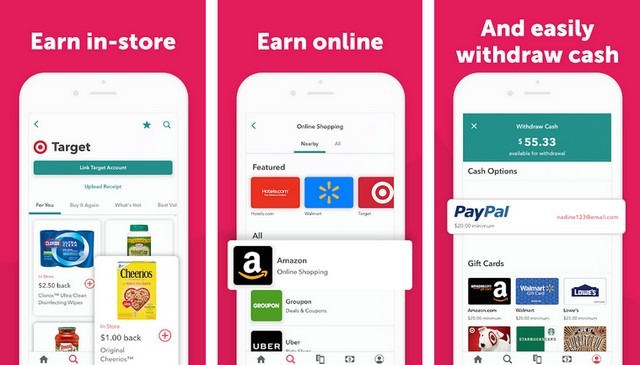 The need for groceries never stops as we have to feed ourselves and our loved ones. We usually spend a great sum of our income on the groceries but what if you get some percentage back? Ibotta is a rebate app that gives back some of the money you spend on groceries. To get your money back, you will need to pick the items you want to buy then go for buying them, then you will need to verify your purchase and voila. They will send you some money via PayPal, Venmo or in the form of the gift card. Ibotta is not a direct source of earning money but it is a great app for making some passive income.
---
Make Money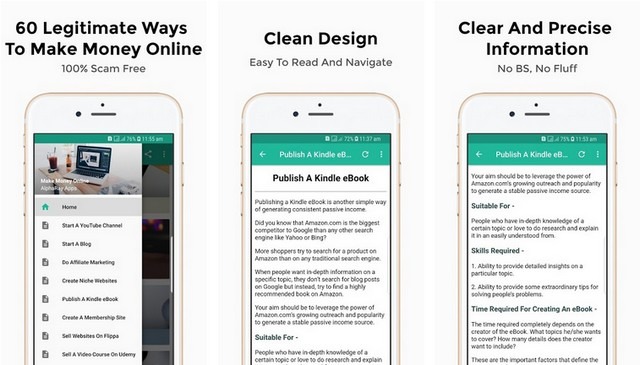 In 2023, all you need is a dedication to earn money. If you have great dedication then you will find tons of resources online to make money. "Make Money" is one of those resources which will give you access to more than 60 legitimate ways to make money online. The app provides complete instructions on how to make money from home. If you already do a job and looking for a way to generate the passive income then this app can help you with it too. The app is completely free to use but it comes with ads.
---
PayPal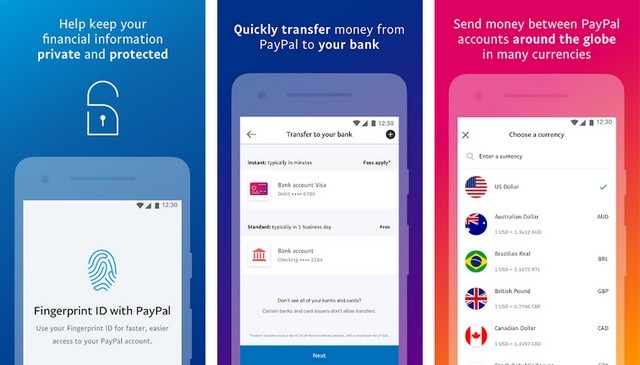 PayPal is one of the most popular e-payment solutions and it is currently available in more than 200 countries and regions around the world. The biggest problem small businesses face is that is the payment issues and with PayPal, you can get your payment within seconds. PayPal is not a direct income generator but if you have the right skill then you can use PayPal to get the income from your clients.
---
Square Point of Sale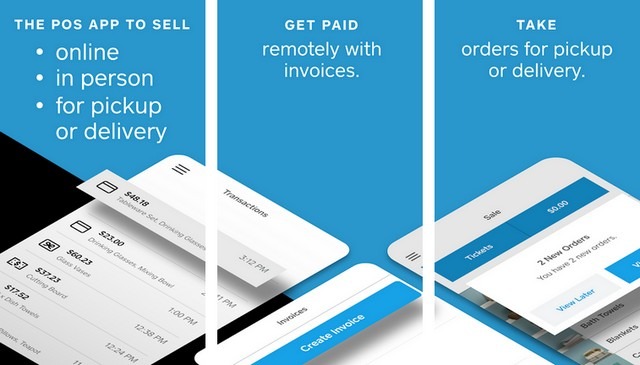 If you are the owner of small business and looking for a system to accept the credit card payment then this app can help you with it. All it needs a small device, once you plug it with your smartphone, you will be able to accept the payments from your clients. Many customers preferred to pay using their credit cards and with this app you can unlock more business opportunities for your clients.
---
Surveys on the Go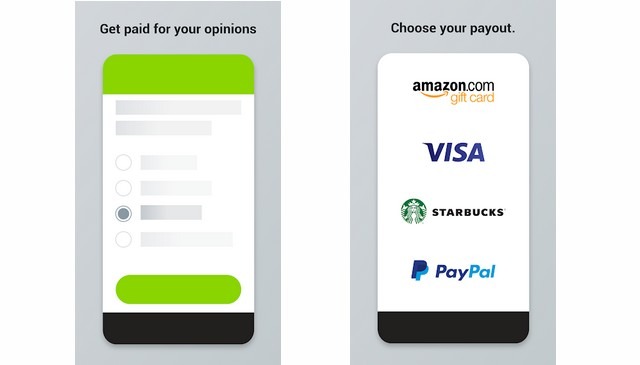 If you want to make some money by filling out the surveys then Surveys on the GO is the great app for you. It comes with the various surveys which you can fill to get some quick money. However, it only comes with a few surveys every month so you can't use this app to generate a lot of money but you can use it to generate some passive income. It is free to use.
---
Uber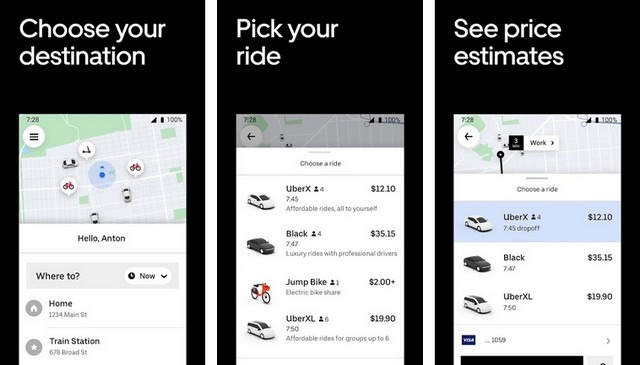 Uber is the largest ride-hailing service in the world and you can use it to make some quick money if you have your own ride. In this app, you can become the Ube Captain and take the rides to earn some great money. If you don't have the car but have the motorbike or cycle then you can use the UberEATS service to deliver the food to make some quick money. Similarly, you can also use other ride-hailing services such as Lyft or Careem to generate some money.
---
YouTube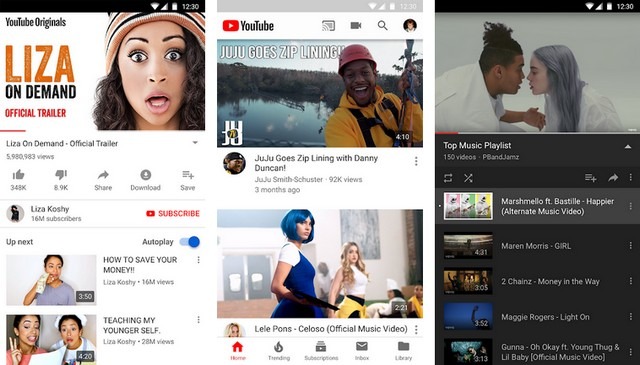 YouTube is the biggest online streaming platform and you can use it to make some money. If you think you can entertain people in some way then you can create the YouTube channel, if you get enough subscribers and views then your channel can become eligible for monetization. Then you can start displaying the YouTube ads to get some money. However, It is a long-term job but if you do it well then you can earn great.
---
Conclusion
These are the 10 best money making apps for Android. If you don't think you can make money from these platforms you can always learn new skills. You can check our "10 Best Android Apps to learn new skills" guide.