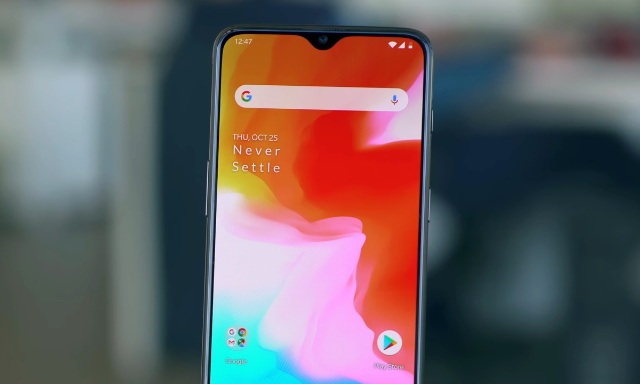 In this guide, you will learn how to change lockscreen and wallpaper on OnePlus 6T. OnePlus is known for its flagship killer smartphones and OnePlus 6T is one of the of their best smartphones. It comes with beautiful 6.4-inch HD AMOLED Display which comes with deep blacks and vibrant colors. Putting the HD Wallpapers in a High-resolution AMOLED display givesa better look to your OnePlus 6T. Moreover, you can also add custom launchers and icon packs to give the unique look to your smartphone. Here we will tell you how to put up the wallpapers on Lock screen and Homescreen.
How to Change the OnePlus 6T Lockscreen & Wallpaper
OnePlus 6T comes with custom Skin known as Oxygen OS which is a very lightweight custom skin and it provides almost stock Android experience with some extra features. The whole process of changing the wallpaper is very easy, all you have to do is to tap and hold on the blank area on the homescreen and then you can change the wallpapers from there. Follow these steps to do it.
Go to your home screen and press and hold a blank area on the screen.
The screen will shrink and the customization menu will appear.
Select Wallpapers and here you can either select the default wallpapers or you can go to My Photos to select the other wallpapers.
Once you select your wallpaper, you can crop it and then tap Apply Wallpaper.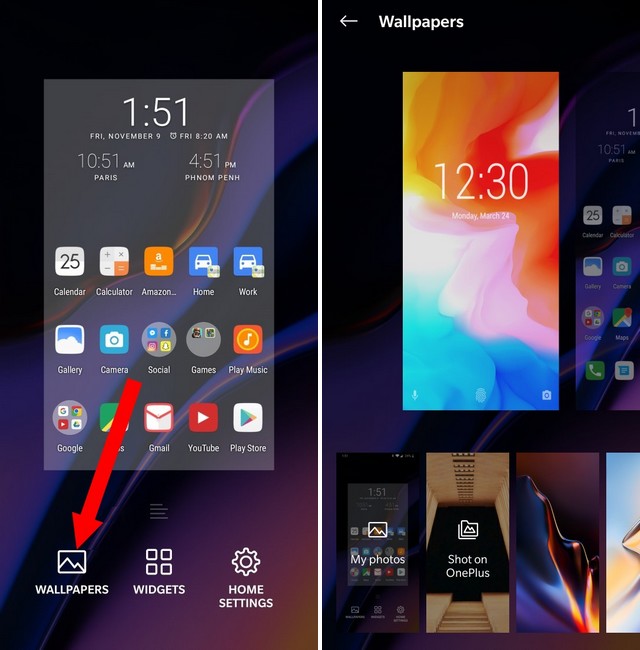 Similarly if you want to change the Lock Screen wallpaper, follow the same steps but in the end, select the Both option which will set your selected wallpaper on both Homescreen and Lockscreen. You can also put up separate wallpapers on both Homescreen and Lockscreen.
Conclusion
Oxygen OS doesn't come with many options so if you want more customization then you can go for Nova Launcher or other Launchers to have the unique look. Moreover, OnePlus 6T comes with AMOLED panel which looks great but it also consumes a lot of battery so if you want good battery life then putting up the dark wallpapers can help you save some battery. You can find really good wallpapers on free apps such as Zedge, Backdrops or on Google. You can also visit NASA website where you can find some really cool pictures from space which look dope. If you have any questions, please let us know in the comment section below. Also, if you want how to learn how to take a screenshot on the OnePlus 6, then visit our website.