It's 2021, and Cyber-attacks are pretty common these days. According to one study by the University of Maryland, one in 3 Americans get affected by cyber-attacks every year. However, you can reduce your chance of getting hacked by employing a number of security tips that will protect your Windows PC. If you are interested, keep reading because we will tell you how you can secure your Windows PC. Let's get started.
1. Regularly Update your Windows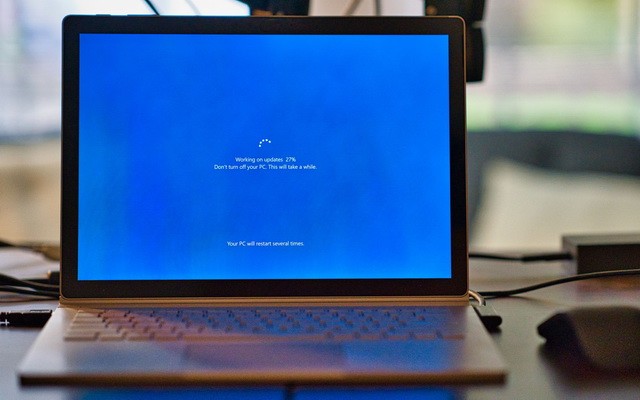 Microsoft is a techgiant, and the company hasteams of experts who regularly work on Windows and try to find the various vulnerabilities in the system. Whenever they find any vulnerability, they roll out an update which makes sure that the hacker doesn't exploit that vulnerability. So, it's very important that you regularly update your Windows so that your PC Stays protected.
Now, most Windows PC automatically download the windows, but you can also manually check for updates by following these steps.
Click on the Search Box at the bottom left of the screen.
Type Windows Update Settings.
Now click on Check for Updates. If any update is available, the system will show it to you.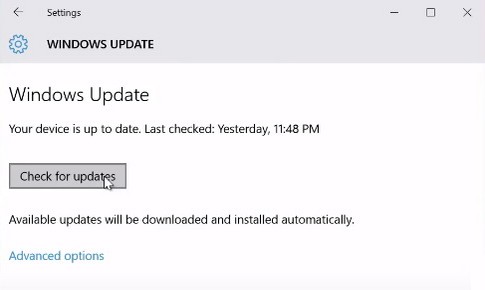 2. Update your Software
One of the major reasons why most PCs get hacked is the outdated or compromised software. Many hackers often make fake websites and upload malicious code in the software, and if anyone downloads that malicious software, his/her pc gets compromised.
So, before you download any software from the internet, make sure that you are downloading it from a legit website. Secondly, make sure that it's a well-known company. Also, once you download the software, make sure that you regularly update it because, like Microsoft, other companies also regularly work on their software products to improve them.
3. Install a Good Antivirus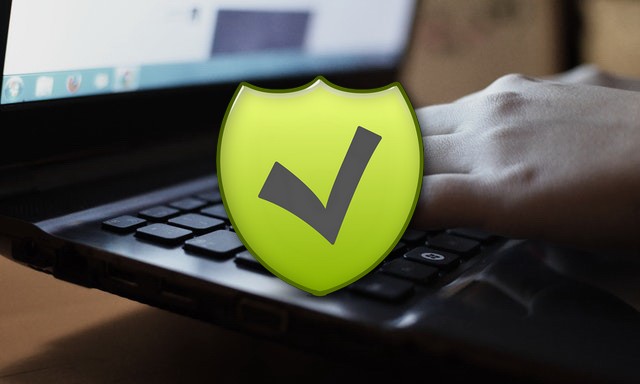 No matter how vigilant you are, there are chances that you might download malicious files, and there should be a failsafe to protect your PC, and an Antivirus provides that failsafe. The good thing about Antivirus Software is that it will protect you from a range of threats, including Trojans, Viruses, Adware, and even Ransomware.
When it comes to Antiviruses, there are tons of them available, and they come with a wide range of options that will help you secure your PC. Many of them offer Advanced Protection which not only protects your system but also protects your online identity. Also, most of them have the basic version, which protects you from viruses, and you can get the premium versions if you want advanced features.
Now the process of choosing a good Antivirus is not simple, and you will have to consider tons of factors such as their track record, effectiveness, reliability, and more. However, you won't have to spend a lot of time on the process because we have already done it for you. You can check our Guide "Best Free Antivirus Software for PC", where we have shared the best Antiviruses that are effective and reliable.
4. Install Malwarebytes
In the quest of how to secure your Windows PC, the 4th thing you need to do is to get a good failsafe software. Antiviruses are good at detecting Viruses, but still, some Malware, such as Ransomware, manages to trick Antiviruses. If you don't want any malware to compromise your PC, you should get Malwarebytes which would act as a failsafe. It's security software which specializes in detecting malware, and it's really good at it.
The software comes with a variety of scans that effectively detects and remove the hidden malware in your system. Also, Malwarebytes is really good at detecting Ransomware, and it uses advanced algorithms to detect and stop Ransomware before it causes damage.
The free version of Malwarebytes is pretty good, and it will work for most people. However, if you Advanced features such as Online protection, real-time Malware protection, and more, you can go for the premium version.
5. Back up your Important Data
If you have followed the above steps, there are great chances that your PC will be protected from external threats, but still, things can go south, and it's nice to have a backup of your important data. Having backup data will make sure that you keep moving even if your PC gets compromised and hackers won't be able to extort you.
Now there are two ways which you can use to back up your data. The first option is cold storage which is arguably the best way to back up your data. In this method, you will be storing your important data on a Hard drive or SSD and keep it in a secure location. We would recommend you use SSD for storing your data as it's a more reliable option.
Cold Storage is the best option, but it will also require you to manually update the backup. If you don't want to manually update the backup and want to automate the whole process, you can go for cloud storage. Cloud Storage is also a great option because it's highly secure, and it allows you to access the data from anywhere in the world.
There isa number of great Cloud Storage options which you can use to back up your data. If you want the best, we would recommend Google Drive because it offers 15 GB of free storage, and you can also buy additional storage on demand. Google Drive comes with PC Software which makes it easier to back up the data. All you will have to do is to drop the files in the dedicated folder, and the drive will automatically upload them to the cloud.
Conclusion
That's all, folks. In this guide, you learned how to secure your Windows PC in 2021. We assure you that if you follow these 5 tips, there are great chances that your PC won't get hacked. Also, it's important that you don't open any malicious link you get in the email. If you have any questions, please let us know in the comments. Also, check this guide if you want to get the best Email Apps for Windows 10.