Autocorrect is a very popular feature designed to help you write the perfect text without any typos or wrong spellings. However, it's far from perfection, and there are cases where it disastrously fails, which is why many people prefer to disable it. So, if you also want to disable Autocorrect on your phone, this guide is for you. In this Vodytech guide, you will learn how to turn off autocorrect on Samsung Galaxy F41. Let's get started.
What is Autocorrect?
As the name suggests, Autocorrect is a feature that monitors your text when you are typing, and it automatically replaces the wrong words with the right words.
Why should you turn off Autocorrect on Samsung Galaxy F41?
Autocorrect has been around for years, but still, it's far from perfection, and it's not good at detecting the right words. When you disable it, you can write anything the way you want, and the system won't replace your words.
Where is Autocorrect on Samsung Galaxy F41?
The Samsung devices, including Galaxy F41, comes with an Autocorrect feature, but it comes under the name of "Predictive Text." However, it only hasa different name, and the working is very similar to the Autocorrect feature.
How to Turn Off Autocorrect on Samsung Galaxy F41? (Samsung Keyboard)
The whole process of turning off the Autocorrect is pretty simple. You can easily turn it off by following these steps.
Unlock your Samsung Galaxy F41.
Now Swipe down from the top of the F41's screen and tap the gear-shaped icon on the top right corner to access the settings.
Alternatively, go to the home screen and tap the Settings (gear-shaped) app to access the settings.
In the settings, scroll down and tap General Management.
Now tap Language and Input.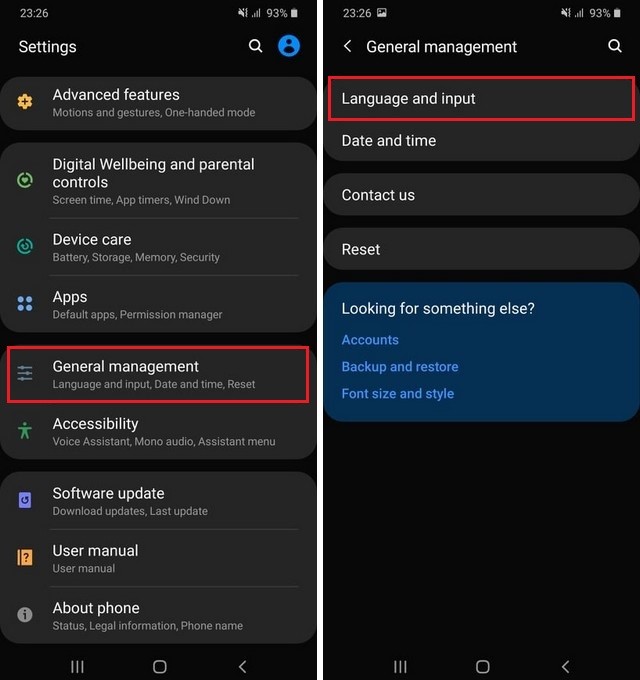 In Language and Input section, tap On-Screen Keyboard.
Select the keyboard you are using. In Our case, we are using Samsung Keyboard, so we will select the Samsung Keyboard.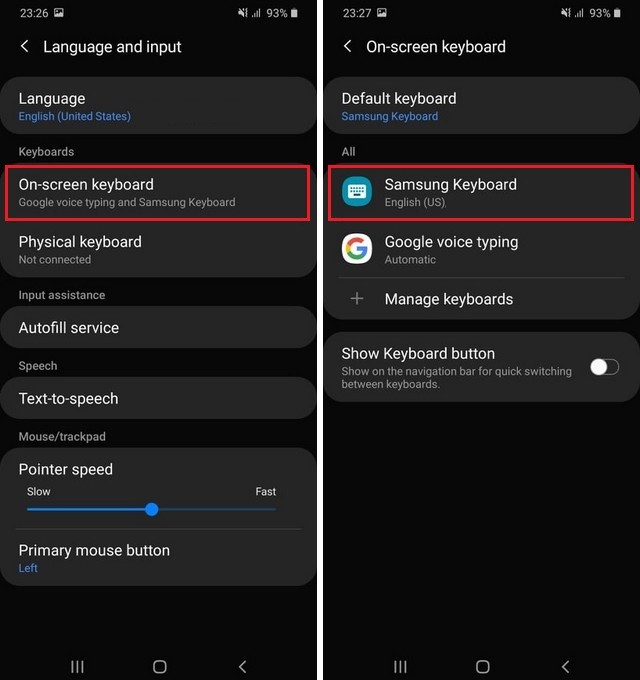 Now you are in Samsung's Keyboard Settings.
Find Smart Typing and tap it.
In the Smart Typing section, you will find various options.
Find Predictive text and toggle it gray to turn off the Autocorrect.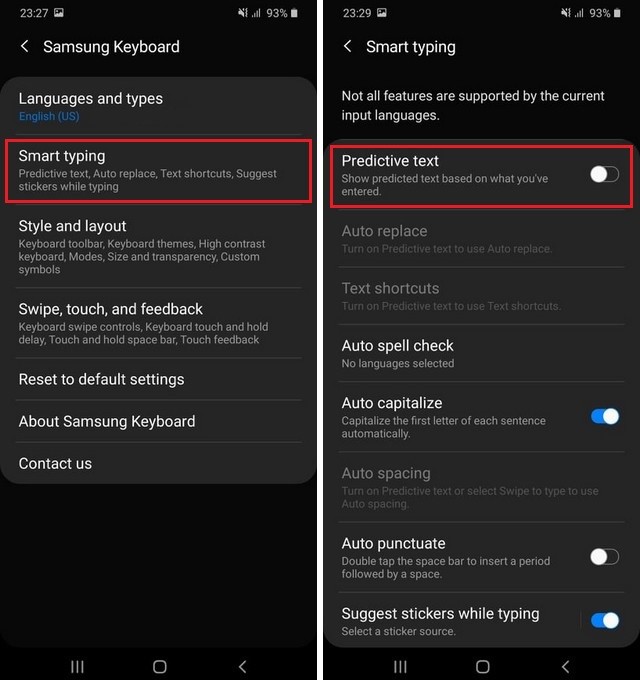 Congratulations! You have successfully turned off autocorrect on your Samsung Galaxy F41. Also, you can change the settings such as Auto Capitalize, Auto Spacing, and Auto punctuate from the Smart Typing section as well. If you wish to enable it in the future, you can follow the same steps but enabling the Predictive Text.
Conclusion
That's all, folks. Now you know how to turn off autocorrect on Galaxy F41. We also answered some common questions, which will help you understand Autocorrect. If you have any questions or suggestions, please let us know in the comments. Also, don't forget to check the Vodytech How-To section for more useful guides on Samsung Galaxy F41.