Today we will discuss how to wipe cache partition on LG G7. LG G7 is a great smartphone and it comes with many great features and specs. It comes with the Snapdragon 845 processor which is arguably one of the best processors in the market and it can handle modern games and apps without any problem. However, just like other Android smartphones, LG G7 can also run into some performance issues which you can fix by simply wiping the cache partition. If you are interested in it then keep reading because we will show you how you can do it. Let's get started.
What arethe Benefits of Wiping Cache Partition?
The cache is the temporary data that app uses for their functionalities. The app uses data such as preferences, stored ads data, login credentials, and other temporary data. Cache Partition is the partition in the smartphone's memory and it is the temporary partition that you can wipe.
In the short term, Cache partition is not bad but over time it can cause cluttering and your smartphone can experience some performance issues such as freezing, stuck at logo, etc. You can fix these issues by simply wiping the cache partition. In most cases, these issues can be fixed by wiping cache partition but if the issue persists then it would be a good idea to contact the service center and get your smartphone checked by professional.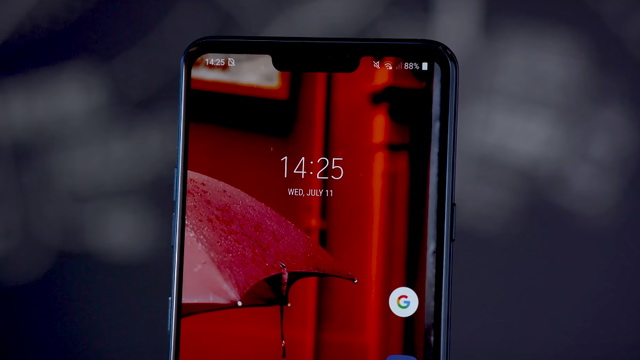 How to Wipe Cache Partition on LG G7 ThinQ?
The whole process of wiping the cache partition is not very difficult and one can do it without requiring any technical knowledge. Just follow these instructions and you are good to go. Let's get to the instructions.
Unlock your LG G7 ThinQ.
Swipe down from the top of the screen and tap the gear-shaped icon – on the top right corner – to access the settings. Alternatively, go the menu, find the Settings icon and tap it to access the settings.
In the settings, Navigate to the General Tab and tap it
Now Navigate to the Storage section and tap it.
Tap the internal Storage and wait for the system to calculate the cached data
Once the process is complete, tap the "Cached Data" and then tap "Yes".
Congratulations! You have successfully wiped the cache partition on your LG G7 ThinQ. Now restart your smartphone and check if the problem is fixed. If the problem still exists then you can contact the Samsung service center and they will explain the issue to you.
Conclusion
That's how you can wipe cache partition on LG G7 ThinQ. Experts recommend clearing wipe partition from time to time as it can help boost the performance of your smartphone. If you have any questions, please let us know in the comment section below. Also, if you want to learn how to take a screenshot on the LG G7, then visit our website.