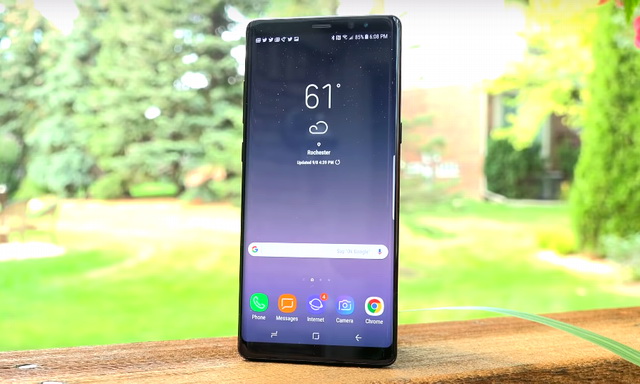 In this guide, you will learn how to update the software on Samsung Galaxy Note 8. Samsung Galaxy Note 8 is the flagship smartphone and it was released back in summers of 2019. This powerful device comes with a tall AMOLED display, powerful features, and S Pen. Samsung Galaxy Note 8 also comes with useful software and Samsung regularly releases the new software updates to keep this device secure and we will show you how you can update it. Let's get started.
What is the software update?
Software Update is the software patch that is usually released by the company for its product. Now when it comes to software updates you can categorize them into two categories.
Features Update
Security Update
Features Updates are those updates where you get the new features or the upgraded versions of the features which are already available in your Samsung Galaxy Note 8. For example, Bixby is an AI assistant by Samsung and it gets regular updates to make them better. So Samsung release the features update to enhance your overall experience.
Security updates are those updates that are important for your smartphone. As you may know that, all android smartphones use the Android OS and Android smartphone manufacturers use the custom UI skins on top of Android OS. Android Security updatesare handled by Google and Google sends these updates to Android smartphone manufacturers and then they send the update to you.
How to Update the Software on Samsung Galaxy Note 8
In this section, you will learn how to update the software on Samsung Galaxy Note 8. In most cases, whenever any software updates arrive the smartphone will remind you about it. It will also show the notification in the notification bar which you can tap to install the software update. However, you can also manually check the software update in your Note 8. Here's how you can do it.
Swipe down from the top of the screen and tap the gear-shaped icon to access the settings. Alternatively, go to the menu and tap the Settings icon to access the settings.
In the settings, scroll down and find Software Update and tap it.
Now in the software update section, tap the Download Updates Manually.
The system will start checking the availability of the update.
If the update is available, Note 8 will download the update and then you can install it. However, if there is no update available then your Note 8 is up to date.
Conclusion
That's how you can update the software on Samsung Galaxy Note 8. You can use the above-mentioned method to manually update your smartphone but in most cases, you won't need to do it as the smartphone will show you itself if the update is available. If you have any questions, please let us know in the comment section below. Also, visit our website for more useful guides.