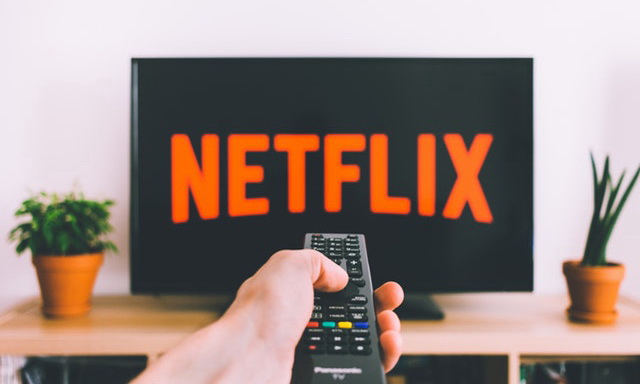 Netflix is arguably the most popular online streaming website for the movies and iconic TV Shows. However, it is not the only streaming website out there and there are tons of worthy alternatives available in the market. In this comprehensive guide, we will share the best free alternatives to Netflix.
Amazon Instant Video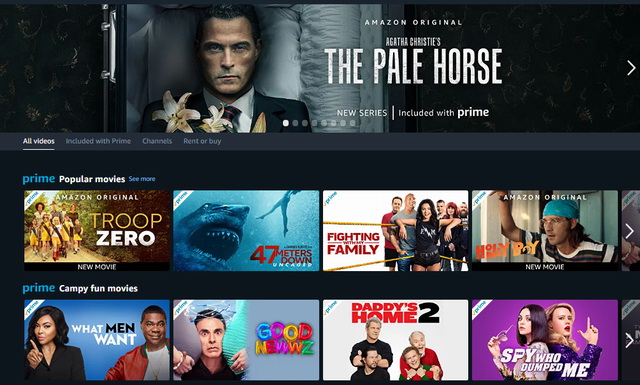 Amazon Instant Video is one of the best alternatives to Netflix. The Amazon Instant Video comes with tons of great shows and originals which will provide you the best entertainment. It also comes with the Amazon prime subscriptions as well so you can access some iconic movies such as Avengers, Ninja Turtles and many more. You can use the service for 30 days without any charge. After that, it will cost you $99 per year which is very reasonable considering the content you are getting here.
---
Hulu Plus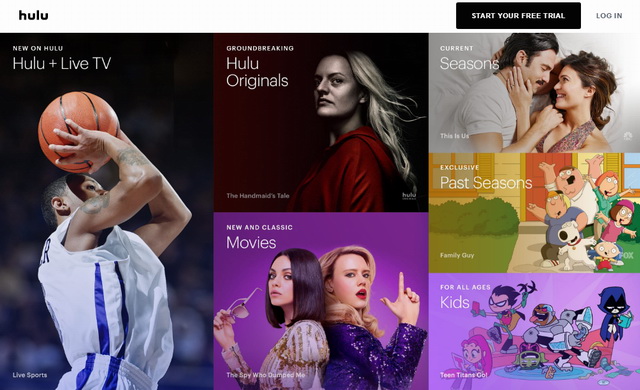 Hulu Plus is another worthy alternative to Netflix and this platform mainly focuses on the TV Shows. The platform features the iconic TV shows and it also regularly update the shows with the new episodes so that you could get instant access to your favorite shows. It features the iconic shows such as South Park, Empire, Mythbusters, CSI, The Tonight Show and many more. If you are into TV Shows then Hulu Plus is a great option for you.
---
Plex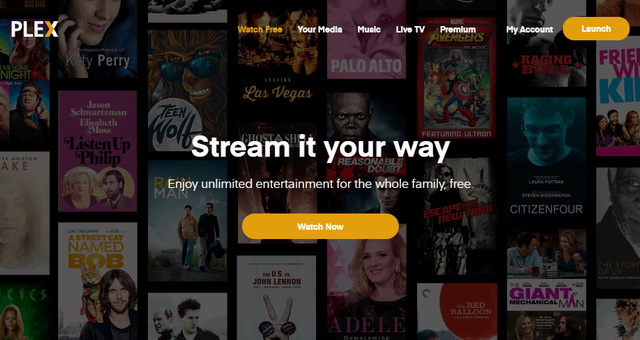 Plex is a great software that allows you to create your own Netflix with the videos stored on your computer. The best thing about this platform is that is completely free and it also offers free access to movies with Ads. It features movies such as The Terminator, Rain Main, Raging Bull, Leaving Las Vegas and others for completely free. If you are looking for a free alternative to Netflix then plex is a great option.
---
Crackle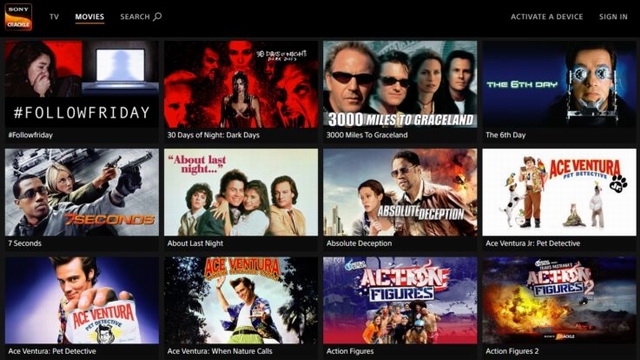 Crackle is another worthy competitor to Netflix and it comes with a very huge collection of movies. The platform features movies such as Alien, Die Hard, Adaptation, Groundhog Day, Whiplash and many more. Moreover, the platform doesn't require to sign up, you can simply watch the movies without registration. However, if you want cross-device syncing then you can sign up. It also works well on mobile devices, Roku, Apple TV, Xbox One, Amazon Fire Stick and some smart TVs too.
---
Vudu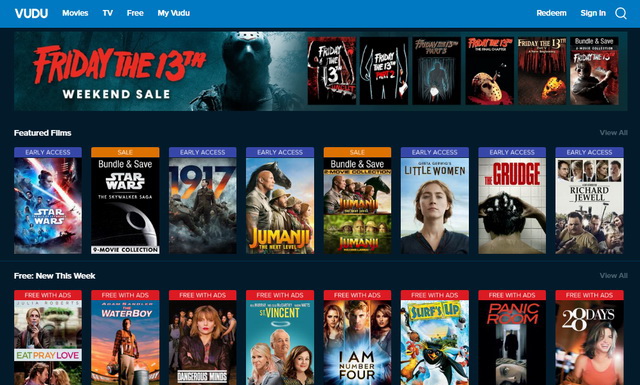 Vudu is a video streaming platform by Walmart and it comes with a huge collection of Movies. It is not a free platform and you will have to buy the movies or shows you want to watch. The best thing is that you won't have to pay a monthly subscription and you will only pay for the movies/shows which you want to own. Moreover, apart from individual movies/shows, the platform also offers deals that you can avail of to get some crazy discounts. Vudu features movies such as Avengers series, Fast & furious Series, Mad Max, the walking dead and many more.
---
iTunes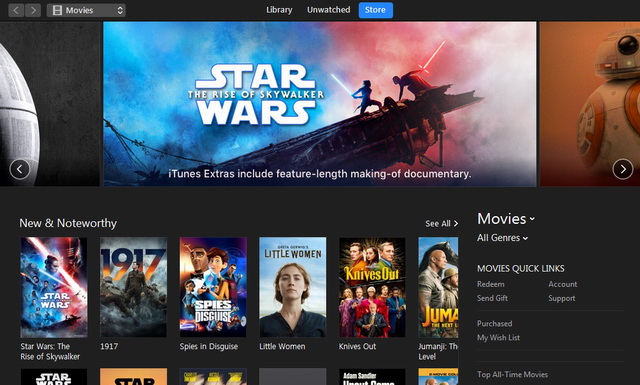 iTunes is the service by Apple and it also comes with a pretty huge collection of movies. You can easily rent out the movies for a few bucks and watch it in HD quality. The platform allows you to access the movie for 48 hours and once the time is over, you will have to buy it again. We would recommend you to use this platform only if you watch the movies occasionally. If you are an avid movie geek then we would recommend you to stick with Netflix or Amazon subscription as a monthly subscription would provide better value for money to you.
---
BoxTV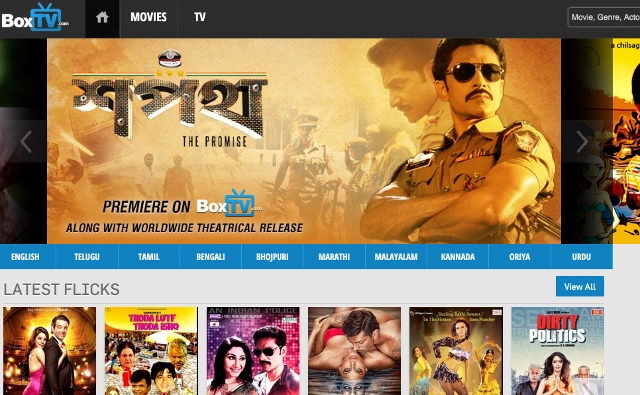 If you are into Bollywood movies and want to watch the movies in Hindi, Urdu and other Indian languages then you can try this service. BoxTV features a very huge collection of movies in multiple languages and you will find all the latest Bollywood movies and TV shows on this platform. This service is currently only available in India, Singapore, UAE, UK, and the US. You can get the BoxTV subscription for just $4.99 per month.
---
Acorn.TV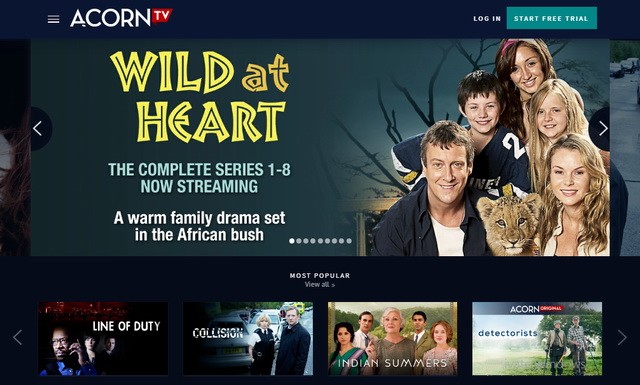 It is an established fact that the majority of us love British shows and Acorn. The TV provides unrestricted access to the popular British shows. The platform features the iconic British shows such as Holy Flying Circus, Queer as Folk, Outnumbered and many more at a very reasonable rate. It also comes with more than 60 British shows which will keep you engaged for a long time. The platform also releases the bonus features and weekly releases so that you have enough supply of fresh content. You can get the Acorn.TV subscription for $5 per month.
---
Fandor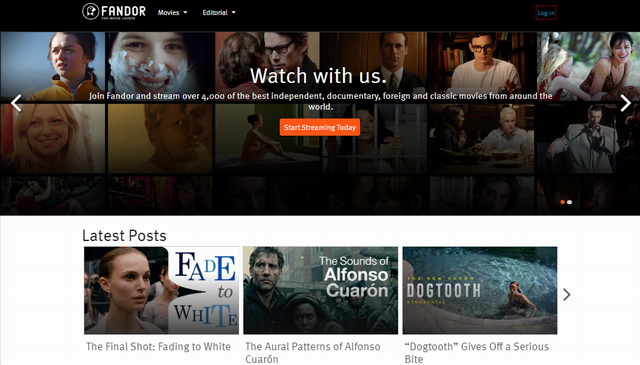 Fandor is another movie streaming service that is geared toward indie and foreign movies. The platform features indie content such as insomnia and blind, propaganda, 5 broken cameras, Ichi the killer and many more. It is a great platform if you are into indie movies. The best thing about this platform is that it shares the revenue with the indie content creators to encourage them and pricing starts at $7.50 per month.
---
Hoopla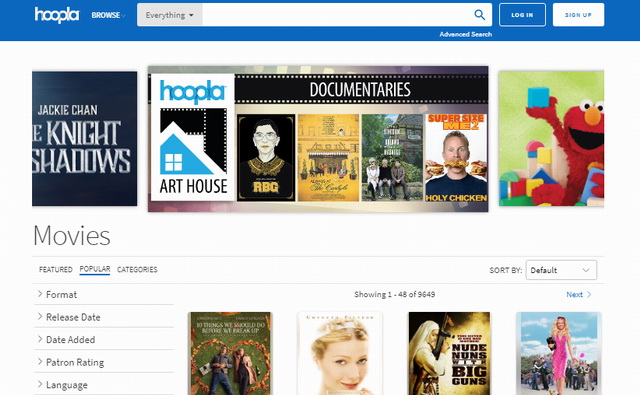 Hoopla is another free alternative to Netflix and you can use it for free if you have the library card and your library has partnered with Hoopla. If you fulfill the above-mentioned conditions then you can use the service for free and you will get access to the selection. The platform features the movie such as The Illusionist, Ex Machina, Good Will Hunting, The Sting, Titanic and many more.
---
Conclusion
These are the 10 best free alternatives to Netflix. Some of these services are completely free to use and some of them offer the trial period to test the service. These services are good alternatives to Netflix and some of them have a very vast collection of movies and TV Shows, just like Netflix. You can also check out the best free movie websites online on our website.