Video streaming services are very popular these days because they allow you to access the latest content without moving from your couch. There are tons of video streaming apps available on the App Store but not all of them are worth trying. Therefore, we have handpicked the best ones for you. In this guide, we will share the best video streaming apps for iPhone.
Amazon Prime Video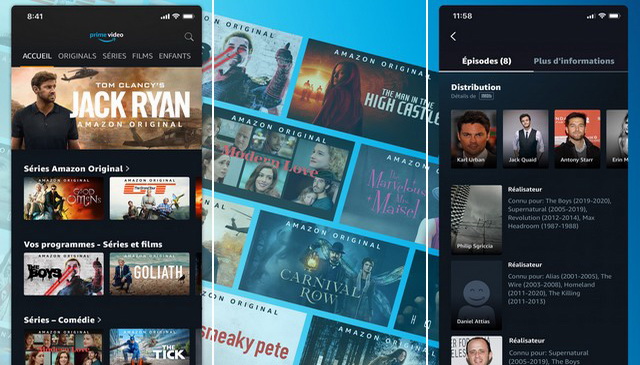 Amazon Prime is the Video streaming service by Amazon and it is also one of the biggest video streaming services out there. It comes with the Amazon Prime Service bundle which you get the other stuff such as 2-days shipping, cloud storage and music streaming options as well. In this app, you will get the all latest content including the popular movies as well as TV Shows. The app also features the original shows by the Amazon Prime Video as well.
---
Netflix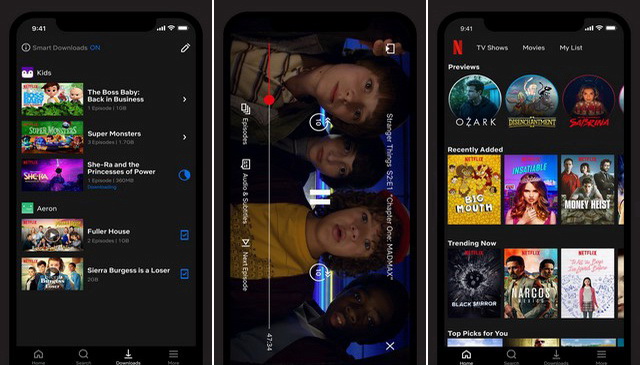 No video streaming list would be complete without Netflix because it is one of the biggest video streaming platforms out there. The Netflix app comes with the popular movies, TV Shows and the Netflix original content which is only available on Netflix. It also supports the 4K, HDR10 and Dolby Vision. If you are looking for the best video streaming service then Netflix is a very strong contender. The prices vary from region to region and it goes up to $15.99 per month.
---
HBO Now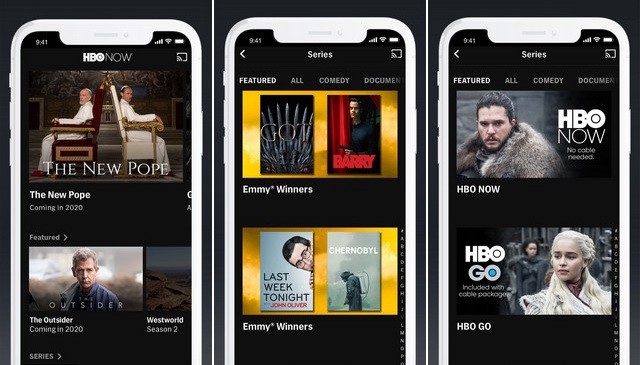 HBO is a channel-specific video streaming service which only features the content from the HBO. The app features the popular content from HBO such as Game of Thrones and many more. You can get this service for $14.99 per month. The price is very high especially if you consider the content you are getting here. You can also try the apps from EPIX Now, STARZ and other individual channel's streaming apps.
---
Hulu: Stream TV Shows & Movies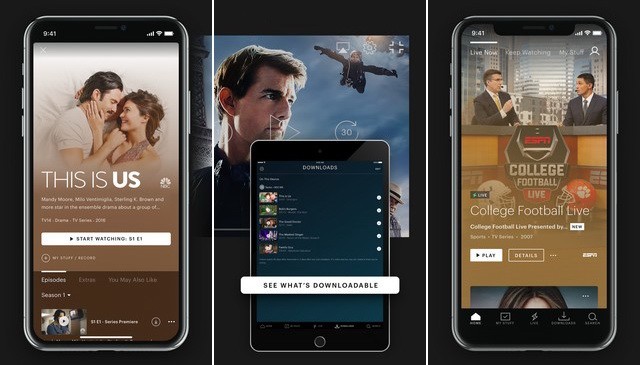 Hulu is one of the most popular video streaming services out there which offers tons of content. The app comes with a wide variety of TV Shows, Movies, Anime and other video content. You can also get the live Television Streaming service with it which offers access to more than 50 TVs. You can get the Live TV and regular Hulu stuff for just $39.99. Hulu also works well with the Chromecast. The app also allows you to create up to 6 personalizes profiles so that everyone can keep track of their movies, shows and other things. You can also add premium networks such as HBO, SHOWTIME, CINEMAX and STARZ as add-ons which is another good thing. The subscription of Hulu is pretty expensive so unless you want to use the live TV feature we would recommend trying other affordable subscriptions.
---
Movies Anywhere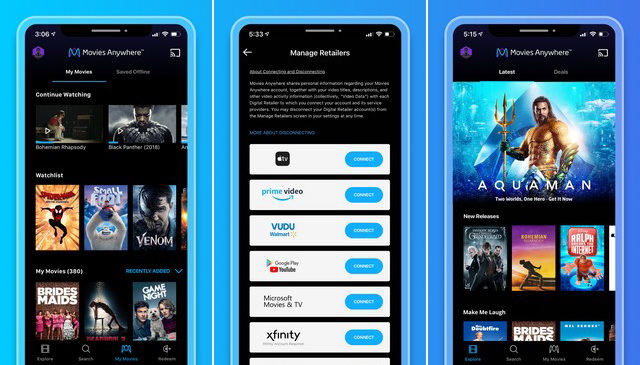 Movies anywhere is another very popular video streaming app that offers access to various video streaming services under one roof. It offers services such as iTunes, Prime Video, Vudu, Microsoft Movies & TV and other popular services. The only problem with this service is that you will have to individually buy the movies you like and it also offers various special offers where you can save some money. It is a great platform for those who don't regularly watch movies and other content. However, if you are someone who regularly watches movies then Movies Anywhere will not be economical for you.
---
Sling TV: Stream Live TV Now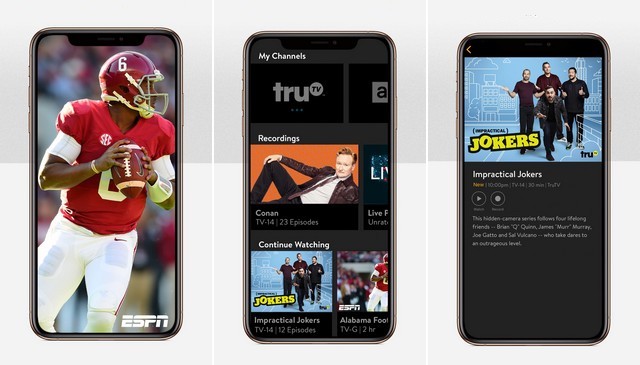 Sling TV is another very popular video streaming apps that offer access to more than 150 channels. The app features the popular channels such as ESPN, TNT, CNN and many more. It also comes with more than 100,000 popular shows and the company will also add the new titles on demand. Moreover, the app also supports more than 22 major languages so you can use it in your native language.
---
Twitch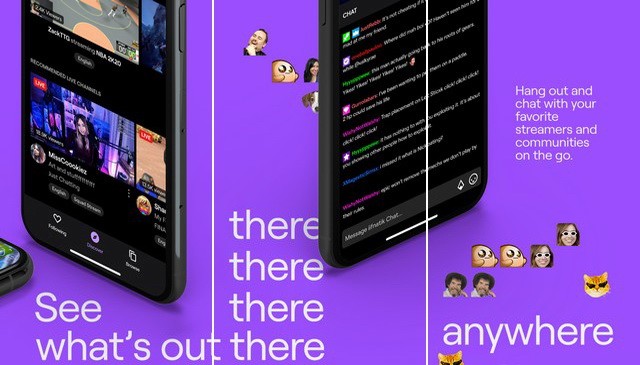 Twitch is one of the most popular video streaming platforms out there and it is also owned by the Amazon. It is the platform that is geared toward gamers and on this platform, you will find some of the most popular streamers out there. These gamers regularly stream their favorite games such as PUBG, Fortnite, Call of Duty and many more which you can enjoy. The platform is free to use but you can always support your favorite content creator with the money. If you are someone who is into games then Twitch is a great platform for you.
---
VRV: Different All Together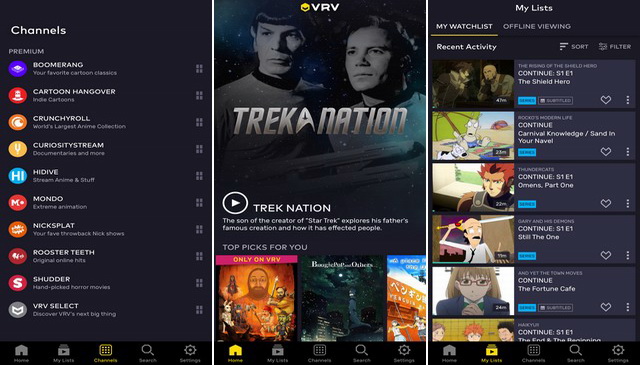 VRV is another very popular streaming service that is geared toward the anime content. The platform offers content from popular platforms such as Boomerang, Cartoon Hangover, Crunchyroll, HIDIVE, Mondo and many more. It is a great platform for the anime lovers and it also features the dubbed anime as well as original anime. You can use it for free but it comes with ads and the pro version is available for $9.99.
---
YouTube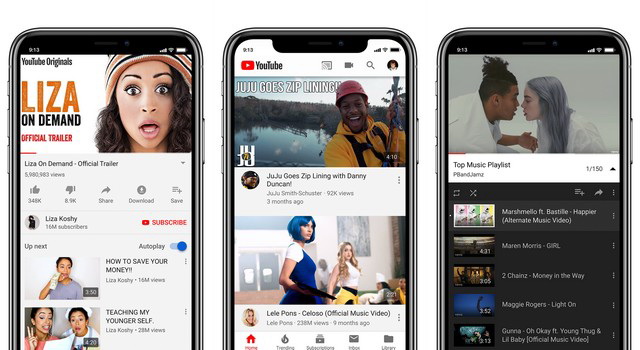 YouTube is arguably one of the most popular video-sharing platforms out there. It recently has become one of the biggest video streaming platforms as well because more and more creators offer some insight and other shows by streaming them. The company has also launched its YouTube Red Originals which are also getting very praise and support from the community. Moreover, you can also get the YouTube TV service which also comes with great content and more than 40 channels.
---
Disney+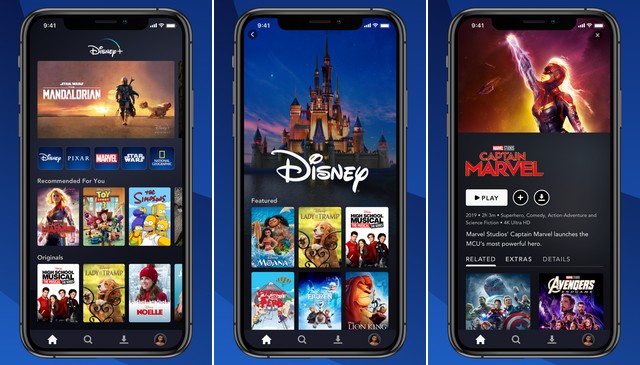 Disney+ is a great service which is launched by Walt Disney Company which is one of the biggest mass media and Entertainment Company. This platform features the popular movies from Disney, Pixar, Marvel, Star Wars, National Geographic and many more. It also comes with classic movies such as Lion King, Avengers, Captain Marvel, Toy Story series and many more. The app also comes with some 4k UHD and HDR content which is a plus. You can also get the 7 days trial to test the service.
---
Conclusion
These are the 10 best video streaming apps for iPhone and iPad. You can use these apps to get access to the latest movies, TV shows and other content out there. If you have any questions, please let us know in the comment section below. You can also check out the best movie apps for iPhone on our website.