WiFi Problems is a very common issue with smartphones, and Samsung galaxy A12 is no exception. Like other smartphones, Galaxy A12 can also run into WiFi problems, but you don't have to worry about anything because we are here to help. In this Vodytech Guide, we will discuss how you can fix WiFi problems on your Samsung Galaxy A12. We will share some effective solutions which will help you solve this problem. Let's get started.
Restart your Router
Let's start with the simple solution which solves the WiFi problems in most cases. Restart your Router and let your smartphone connect with the WiFi. Sometimes, the WiFi Configuration gets disturbed due to some issues, and it starts causing the WiFi problems. When you restart your Router, the device starts at the correct configuration, resulting in solving the WiFi Problem.
Restart your Samsung Galaxy A12
If restarting your Router hasn't fixed the WiFi problem, you can proceed to the next solution, which is restarting your device. Like Router, it's possible that the WiFi configuration on your device might get disturbed, so you can restart your device to fix it.
You can restart your Galaxy A12 by using the Power Button. Just press and hold the power button on the right side and keep holding it until the power menu appears on the screen. Now select the "Restart" option from the menu to restart your device. Once the device restart, connect it with the WiFi, and it should solve the problem for you.
Reset Network Settings of your Samsung Galaxy A12
If none of the previous solutions have worked for you, then you can use this solution. It's a bit long method, but we will guide you step-by-step to ensure that you successfully reset your Network Settings.
Unlock your Samsung Galaxy A12.
Now Swipe down from the top of Galaxy A12's screen and tap the Settings (Gear-shaped icon) to get into settings.
Once you are in the settings, go to the General Management section and tap it.
Now find the Reset icon and tap it.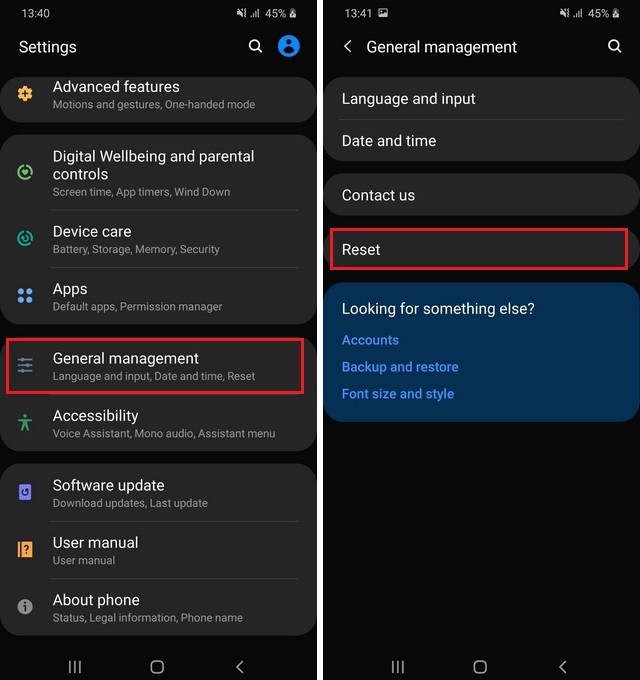 In the Reset Settings, tap Reset Network Settings.
Now tap Reset Settings to reset the network settings of your device.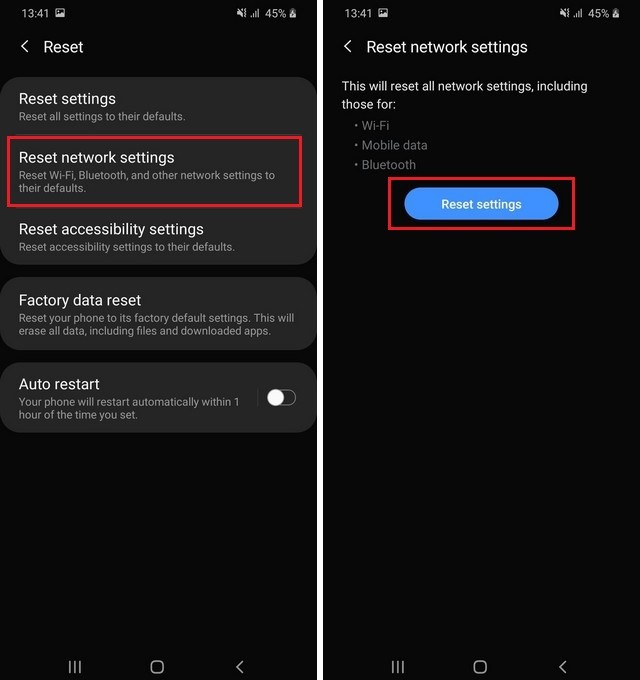 When you reset Network Settings, the device will reset all networking settings, including WiFi, Mobile Data, and Bluetooth. Once the network is reset, the device will configure the new settings resulting in solving the issue.
Conclusion
WiFi connection Problem is a very common issue with smartphones, and you can use our recommended solutions to fix this issue for you. If you have any questions, please let us know in the comments. Also, check this guide if you want to learn the different ways of taking a screenshot on Android.