In this guide, you will learn how to hide photos on the Samsung Galaxy S20. Galaxy S20 is a flagship smartphone by Samsung and it comes with the snapdragon 865 processor which is arguably one of the best processors out there. It also comes with the triple camera setup which can take stunning photos. You may also want to protect these photos from prying eyes and luckily, Galaxy S20 offers the Secure Folder option to hide the photos from prying eyes and we will show you how you can use it.
What is a Secure Folder?
Secure Folder is a separate secure folder in your Galaxy S20 which allow you to hide the photos and other sensitive documents. This folder can only be accessed by password and if you don't share your password then no one can access it. If you use your Galaxy S20 to secure your photos or business documents then we would recommend you use the Secure Folder.
How to Enable the Secure Folder on Galaxy S20?
Before you start using the Secure Folder to secure your photos, you will need to enable it first. Here's how you will do it.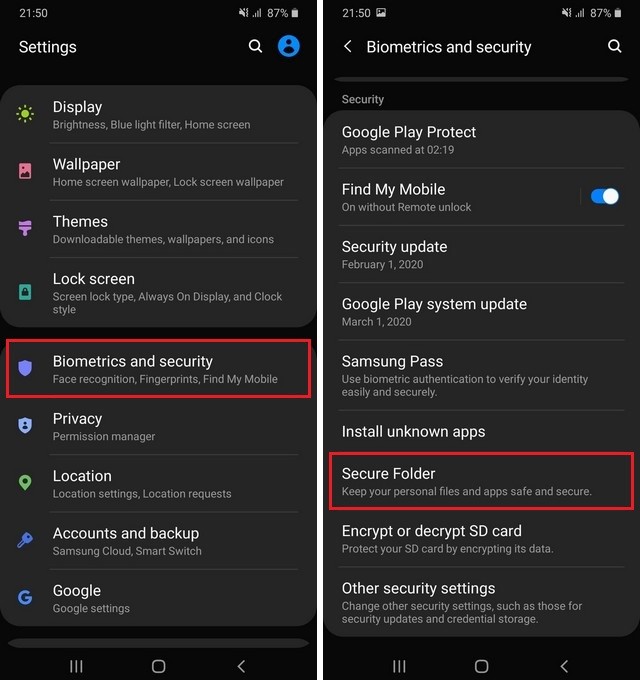 Swipe down from the top of the screen and tap the gear-shaped icon on the top right corner to access the settings. Alternatively, you can access it from the apps screen by tapping the settings icon.
Navigate to Biometrics and security section and tap it.
Now find the Secure Folder option and tap it.
You will be asked to sign in to your Samsung account. Once you do it, you will get the welcome screen.
The next step will be to setup up the folder and you will be asked to setup your unlock method.
After completing the setup process, you will be able to access the secure folder.
You will find the secure folder in the apps menu.
How to hide photos on the Samsung Galaxy S20
Now you start using a secure folder to hide your photos from prying eyes. Here's how you will do it.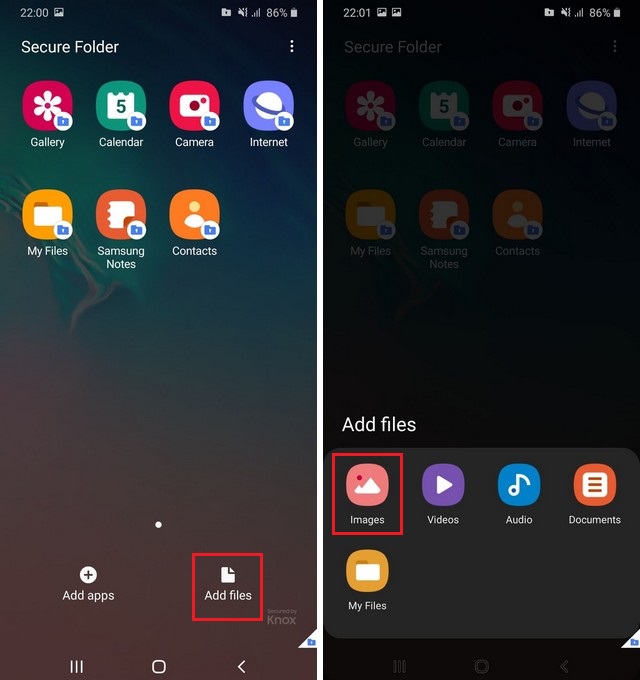 Find the secure folder icon in the app menu and tap it.
You will be asked to enter your unlock method.
Once you get the access, tap Add Files at the bottom of the screen and then tap Images.
Now select the images which you want to hide and they will be stored in the secure folder.
That's it.
Conclusion
That's how you can hide photos on the Samsung Galaxy S20. Secure Folder is a very easy and trusted way to hide your photos and other sensitive data from prying eyes. Also, if you are wondering how to take a screenshot on your Galaxy S20 then you can read our guide where we have shared the different methods of taking a screenshot. If you have any questions, please let us know in the comment section below. Also, visit our website for more useful guides.