Huawei P40 Pro is a top of the line smartphone that comes with a super-crisp, high-resolution display, making it easier to consume content. It also makes it easier to read messages or books, but if you think the default font size is not right for you, you can change it. In this guide, you will learn how to change the font size on Huawei P40 Pro. Let's dive right into it.
How to Change Font Size on Huawei P40 Pro
The whole process of changing the font size on the Huawei P40 Pro is very simple and easy. You can easily do it by following these instructions.
Unlock your Huawei P40 Pro.
Swipe down from the top of P40 Pro's screen and tap the gear-shaped icon on the top right corner to access settings.
In the settings, navigate to the Display & Brightness section and tap it.
Now scroll down and find Text and Display Size and tap it.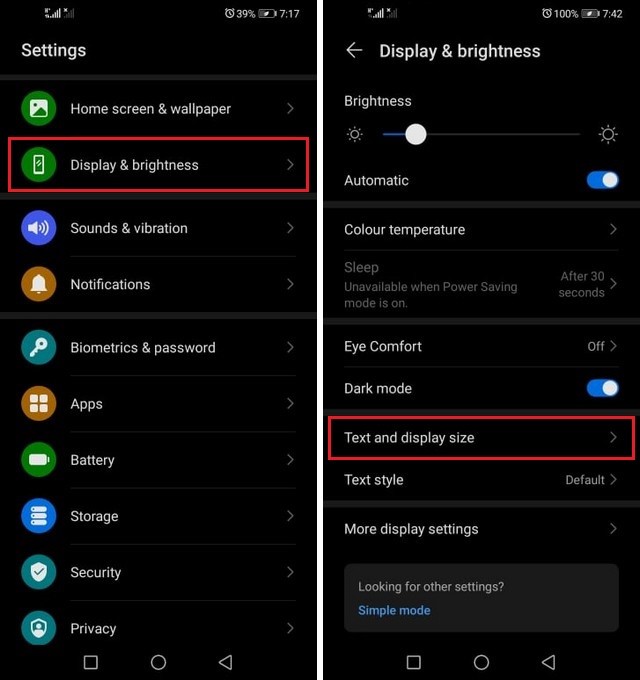 Here you will find the Slider, which you can use to adjust the size of the Font.
Select the right size of the Font, and that's it.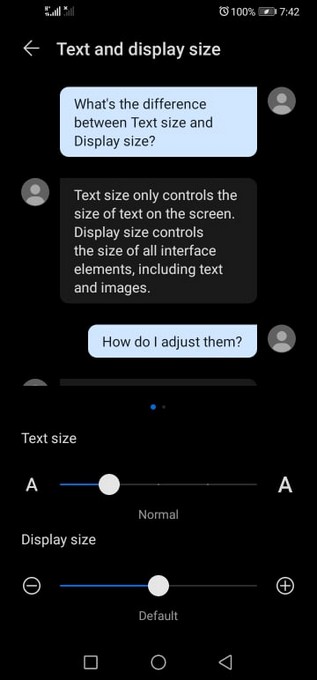 How to pick the Right Font Size for Huawei P40 Pro?
The idea of "Right" Font Size is very subjective, and it can vary from person to person. Some people prefer to have a big font on their smartphones, while many prefer to have small displays. So, the best way to find the right font size for your P40 pro is to test the different sizes.
Huawei allows you to preview the font size when you are adjusting it with the Slider, and at that time, you can check different sizes and then pick the one which looks good to you.
FAQ
Can I Change Font on Huawei?
Yes, Huawei allows you to change the font size on its smartphones. You can change it from the Text and display size section in the Settings.
How do I get my Font back to normal size?
You can easily change the Font back to normal size using the Slider in the Text and Display Size section in the settings.
Why is my text font so Big?
If you think that the font size on your Huawei P40 is too big, you can simply resize it. Just go to the Text and Display size section in the settings and adjust the font size.
Conclusion
That's all, folks. In this guide, you learned how to change the font size on Huawei P40 Pro. Now you tell us which font size is perfect for you? Let us know your answer in the comment section below. Also, if you want to learn how to change language on Huawei P40 Pro, then visit our website.