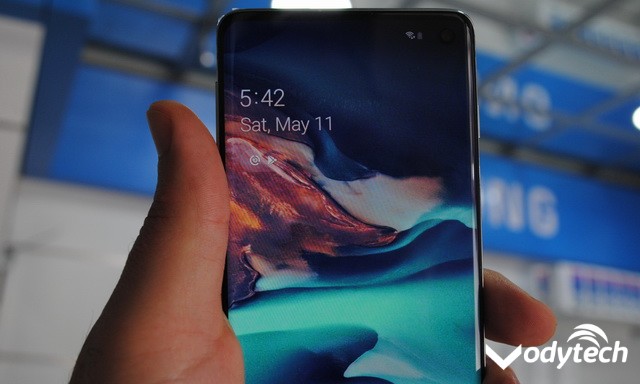 In this guide, you will learn how to reset or reboot a frozen Galaxy S10. Samsung Galaxy S10 is a flagship smartphone and it comes with top of the line features but just like other Android smartphones, it can encounter some problems. As it is flagship smartphone you can't remove its battery which means you will have to follow other methods to reboot or reset your frozen Galaxy S10. Here, we will tell you a simple method which you can use to reset or reboot your frozen Galaxy S10 and it will save a lot of time which you will consume by contacting the customer supports. Let's get into it.
How to Reboot / Reset a Frozen Galaxy S10
If your smartphone is behaving funny, frozen or struck then you can reboot the mobile to fix it. Rebooting the system will not erase any data or content on your Galaxy S10. Here's how you can do it.
Press and hold the Power button and volume down until the Galaxy S10 turns off and back on.
Now release the buttons when the Samsung logo appears on the screen and mobile vibrates.
The smartphone will restart, it will take 20-30 seconds reboot.
In this way, you can easily fix your frozen Galaxy S10. Now in normal circumstances, it will fix your smartphone but if your smartphone hasa serious issue then it will lead to the maintenance mode. In maintenance mode, use the volume up and down button to navigate and power button to select. In this mode, move to the "Reboot" option and select it. Now here, you should take extreme caution as there are other options around, if you select these options then you will lose your data so make sure to move to the Reboot option, make sure that it is highlighted and then press the power button to confirm it. The smartphone will take a few seconds to boot and then it will start. Now you can use your smartphone.
Conclusion
Just like other Android smartphones. Galaxy S10 also has some problems but you can easily fix them by following the simple steps. If you ever face any issue in S10 then the handy way is to restart or reboot the device which will fix the device in most of the cases. If you have any questions, please let us know in the comment section below. Also, if you want to learn how to clear app cache on the Samsung Galaxy S10, then visit our website.