In this guide, you will learn how to turn off autocorrect on Samsung Galaxy A90. Let's get started.
Autocorrect is a feature that is there to stop you from making awkward typos in your typed text. Sometimes it works really well, but sometimes it makes some weird mistakes which can change the meaning of the whole sentence. So, if you want to get rid of Autocorrect on your Galaxy A90, then you can do it by disabling the Predictive Text. Let's take a look at step-by-step guide on how you can do it.
Why should you turn off Autocorrect on Galaxy A90?
The idea behind the Autocorrect was to stop the people from making awkward mistakes in their texts. This feature wasn't perfect in its initial days, but the irony is that it is still far from perfection, which makes many people wonder: why should they keep Autocorrect feature turned on their smartphone? The answer to this question is pretty simple: You don't.
If you have been using smartphones for a long time, then you probably have a good practice of typing on it, and there are very rare chances that you will make any mistakes. So, if you are confident enough about your typing skills and you are willing to re-read your typed texts for official conversation, then you don't need the Autocorrect.
How to Turn off Autocorrect on Samsung Galaxy A90 (The easiest way)
When it comes to the Samsung ecosystem, they call Autocorrect the "Predictive Text", but the accuracy of this feature is no different than Autocorrect. So, if you want to disable it, then you can do it using these steps.
Unlock your Samsung Galaxy A90.
Now go to your messaging app and tap the text area.
The keyboard will pop up on display, tap the gear-shaped icon on it.
Now tap the Smart Typing and disable the Predictive Text.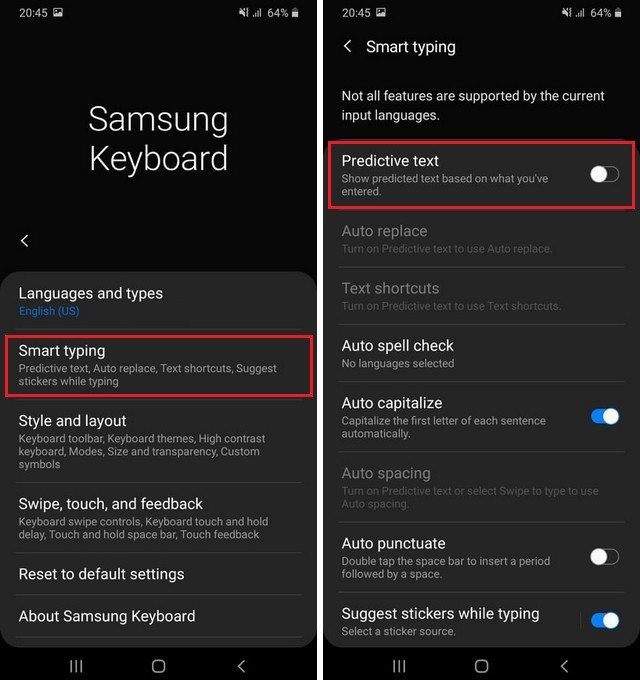 How to Turn Off Autocorrect on Samsung Galaxy A90 (The Simplest Way)
If you don't want to use the first method and looking for the simplest way, then you can go for this method. It's a bit long, but it's very straightforward, and you can do it following these instructions.
Unlock your Galaxy A90.
Swipe Up, find the Settings app in the apps menu and tap it.
In the settings, go to the General Management and tap it.
Now tap Language and Input.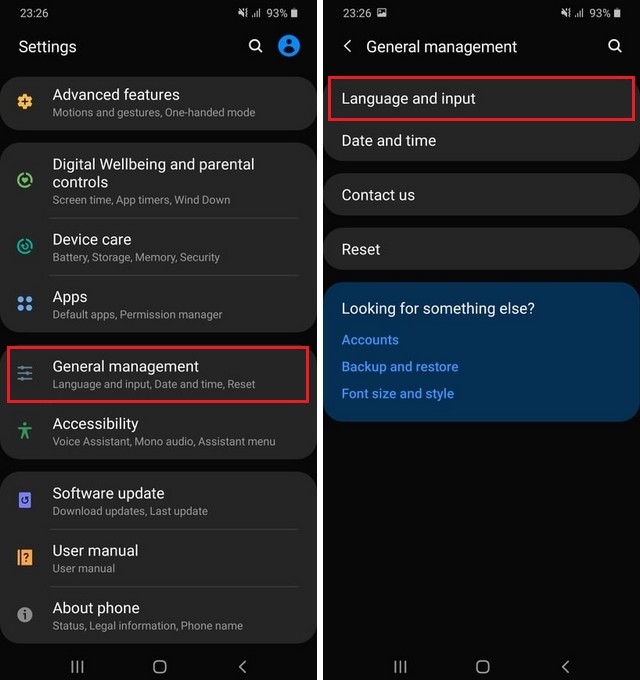 Tap the On-Screen Keyboard.
Now tap Samsung Keyboard, if you are using other keyboards, then select the keyboard you are using.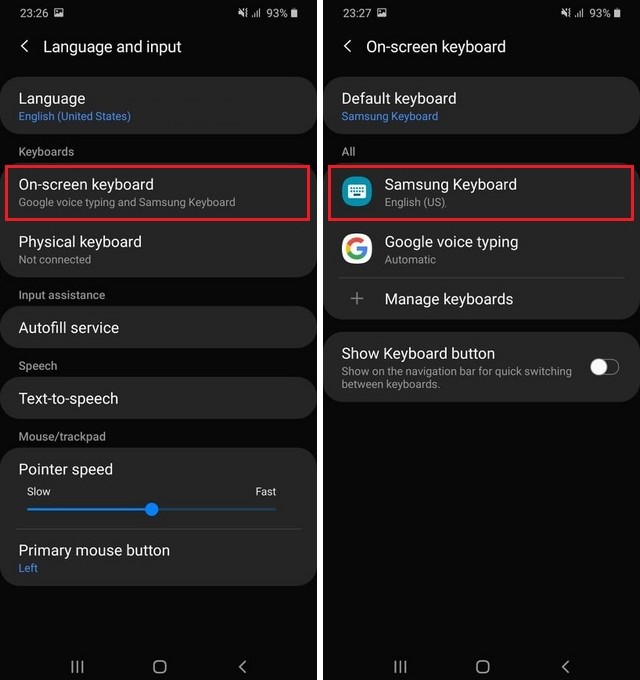 Tap Smart Typing. The title may differ if you are using other keyboards then Samsung Keyboard.
Now here find the Predictive text and toggle it gray to turn it off.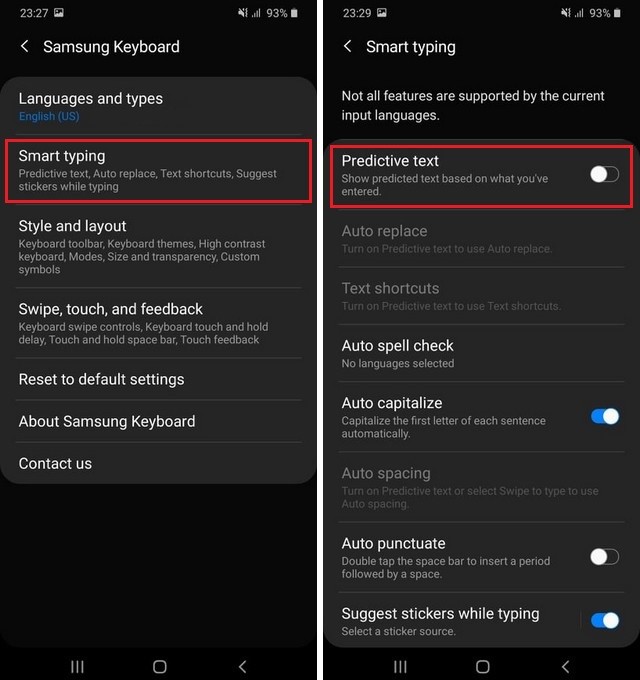 Conclusion
That's how you can turn off autocorrect on Samsung Galaxy A90. We have shared the two ways to do it, and you can pick the one which suits you. Also, if you are looking for more useful guides on Galaxy A90, then we have got you covered. You can find the tons of How-To Guides on Samsung Galaxy A90 on our website, and you can start with "How to Change Font Size on Samsung Galaxy A90".