In this guide, you will learn how to wipe cache partition on Samsung Galaxy A51. Galaxy A51 is a great budget smartphone and it comes with all bells and whistles which you would normally find in a great budget smartphone. It comes with the Exynos 9611 chipset and up to 6GB of RAM which is more than enough for casual gaming. However, just like other smartphones, Galaxy A51 can also run into some performance issues and one of the best fixes to solve these issues is to wipe the cache partition. If you want to wipe the cache partition then keep reading because we will tell you how to do it. Let's get into it.
What is Cache Partition?
Cache is the temporary data that is held by the apps and the system that help them to work efficiently. It includes information such as your login details which allow the hassle-free login to services whenever you open your app, your preferences, your ad management, and other data. Cache Partition is the separate portion in the phone memory which is allocated for storing the cache. Normally, the cache doesn't cause any issues but with time it can get filled with unnecessary files e.g. cache of deleted apps which can cause some performance issues.
Does wiping the cache partition delete any personal data?
No, wiping the cache partition doesn't delete any of your data such as your photos, videos or anything. All it deletes the temporary files which your apps can re-download and start working properly.
How to Wipe Cache Partition On Samsung Galaxy A51?
Wiping the cache partition will boost the performance of your smartphone as well as it will solve the performance issues as well. Here's how you can do it.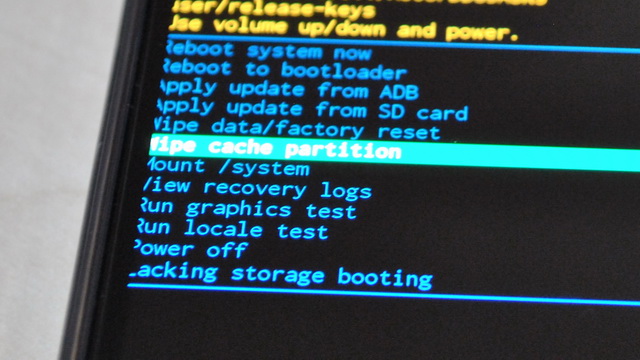 Turn off your Galaxy A51.
Now press and hold the Volume up and power key until the Android Recovery option appears on the display.
You will find the various options on the Android recovery menu.
Use the volume down key to navigate to "Wipe Cache Partition" and then use the power key to select it.
Now you will be asked to confirm your action. Use the volume down key to highlight "Yes" and then use the power key to select it.
The system will start wiping the cache partition, it will take a few seconds to do it.
Once the process end, use the power key to select the Reboot system now.
That's it. You have successfully wiped the cache partition on your Galaxy A51.
Conclusion
That's how you can wipe the cache partition on Samsung Galaxy A51. If you have any questions, please let us know in the comment section below. Also, if you are into eBooks then you can check our guide on Best eBook Reader Apps for Android.