In this guide, you will learn how to wipe cache partition on Samsung Galaxy A70 and A70s. Let's take a look at how you can do it.
Samsung Galaxy A70 is a capable smartphone but just like other Android smartphones, it can also run into some performance issues. Wiping cache partition is one of the best potential fixes which you can use to solve these issues. You can wipe the cache partition on Samsung Galaxy A70 via the Android recovery menu. Let's understand that what does it means and how you can do it.
What Happens when you wipe cache partition on Galaxy A70?
A cache is a temporary data that apps and system apps download for their functionality. The smartphone comes with a dedicated space known as "Cache Partition" where these caches get stored. When you wipe the cache partition, the system only gets rid of these temporary files.
The apps and system apps can download these caches again if they need it. You must regularly wipe cache partition because cache partition gets filled with the useless caches of deleted android apps or data of previous Android updates. When you wipe the cache partition, you get rid of these useless files as the installed apps can download their caches again and they get stored in the cache partition.
How to wipe cache partition on Samsung Galaxy A70
The whole process of wiping cache partition on Samsung Galaxy A70 is very easy and you can do it with no problems. Here's how you can do it.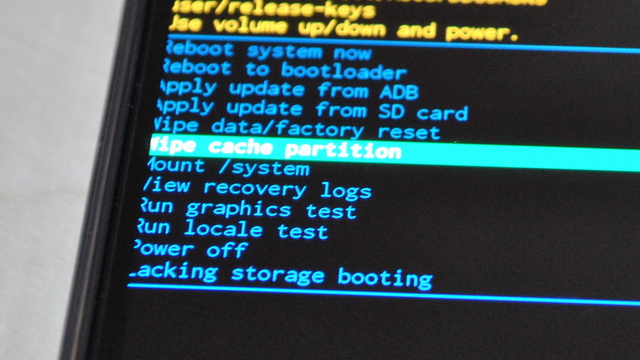 The first step is to restart your Galaxy A70. Press and hold the power key until the menu appears. Select the restart options.
When the Samsung logo appears on the display, press and holds the power button and volume up button simultaneously.
Release both buttons when you see the Android recovery menu on the screen.
Use the volume down button to highlight "Wipe Cache Partition" and use the power button to select it.
The system will ask you for confirmation. Use the power button to confirm the action.
Once you confirm the action, the system will start wiping the cache.
When the process is completed, the "Reboot System now" will be highlighted.
Select it using the power button and confirm it.
Your Galaxy A70 will reboot and that's it. You have successfully wiped the cache partition on your Galaxy A70.
Conclusion
That's how you can wipe cache partition on Samsung Galaxy A70. The whole process is very simple but you will need to follow it precisely because if you pick any other option then it can result in data loss or other problems. If you have any questions, please let us know in the comment section below. Also, if you want to change the wallpaper on your A70 then you may like our "How to Change Wallpaper on Samsung Galaxy A70" guide.