Transferring huge files from your Android smartphone to computer is a big headache. It take a lot of time to individually transfer each file but there are ways which you can use to speedup the process and one of them is to zip your files. In this short guide, we will tell you how you can zip and unzip your files on Android. Let's get into it.
If you are into computers then you have probably heard of WinRAR. It is Windows Application for compressing files and RAR is their android version. It allow you to compress your files into multiple formats.
How to create a ZIP file using RAR
You can follow these steps to create ZIP file in your smartphone.
Open the RAR application
Open the file manager and select the files you want to put to compress. RAR has limit of 707 MB so make sure that your selected files don't exceed the limit.
Once you select the files, click the Archive button, it is the first button with "+" sign after the "RAR" title from the left.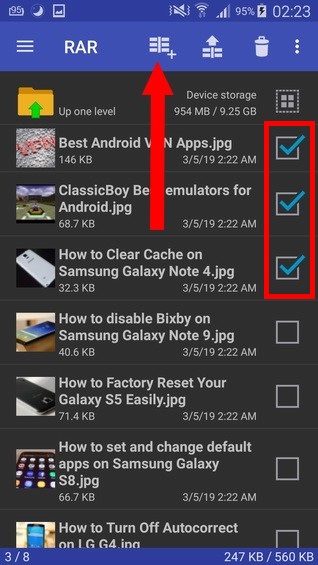 Select the file format you want to choose, if you are not sure simply select the ZIP file format.
If you want to change the destination folder you can do it, otherwise it will store in the default folder.
You can also add the password protection which is very useful.
Once you are done, click "Ok" to complete the process.
Now if you want to send the files to someone, click the three dots on the top right corner and choose the method which you want to use to send the compressed file.
How to unzip files using RAR
Now you know how to ZIP the files using RAR, now let us tell you how you can unzip files using the RAR.
Open the RAR application
Select the files you want to unzip from the file manager
Once you select it, tap the "Extract button", it is right next to ZIP button, button with upward arrow.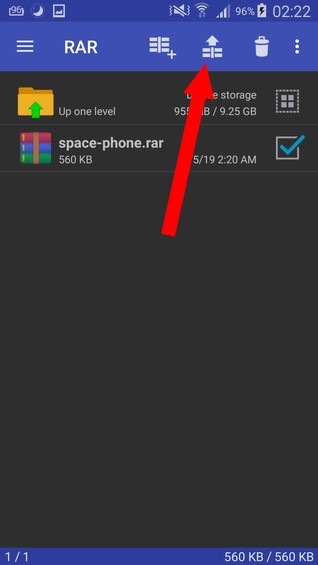 Now select the folder where you want to extract your files, you can either select the default folder or you can save it in different folder.
Now tap "Ok" to complete the process.
RAR is an excellent application and it is completely free to use. It compress the large files into small files which make it much easier to transfer them. Let us know if you have any questions, in the comment section below. Also visit our website for more useful guides.