Fonts play a crucial role in enhancing the visual appeal of your documents and projects. Whether you're working on a professional presentation or designing a creative piece, having a wide range of fonts to choose from can greatly impact the overall aesthetics. Windows 11, the latest version of Microsoft's operating system, offers a user-friendly interface for installing and uninstalling fonts. In this guide, we'll show you how to install or uninstall fonts on Windows 11.
How to Install Fonts in Windows 11
Windows 11 provides a simple method for installing new fonts, allowing you to expand your collection effortlessly. Here's how you can install fonts on your Windows 11 system:
Find a trusted website where you can download the font file you want to install. Fonts typically come in the form of .ttf (TrueType Font) or .otf (OpenType Font) files.
Double-click on the font file. This will open a preview window showing the font style.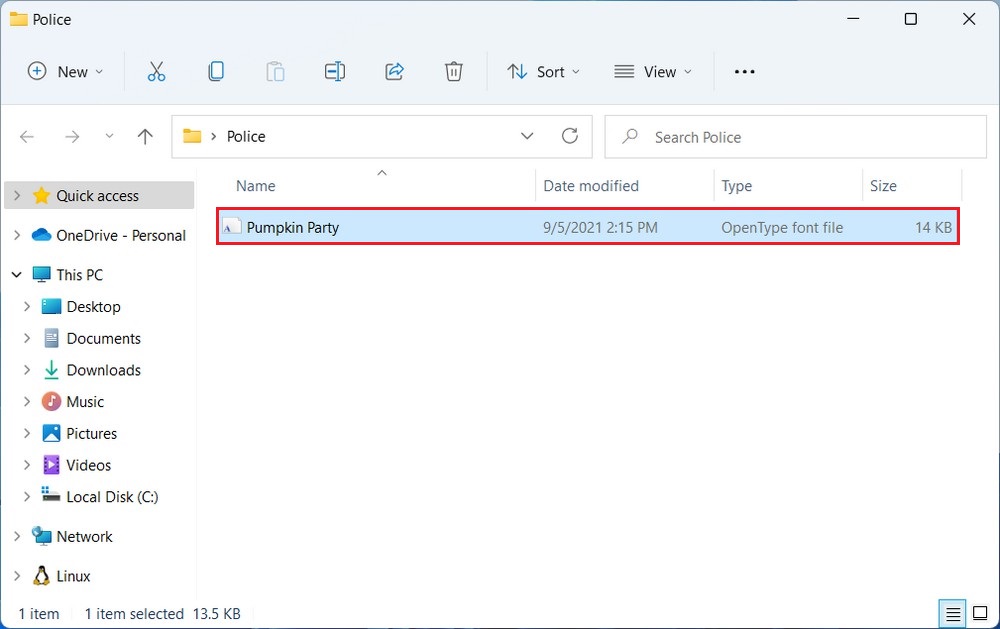 Click on the Install button in the preview window. Windows 11 will automatically install the font for you.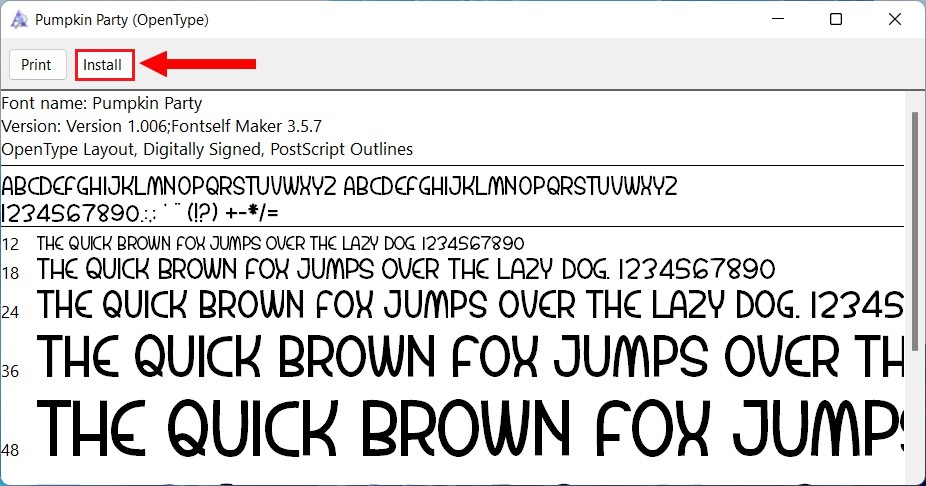 That's it! You have successfully installed a font on Windows 11, and you can now use it in your favorite applications.
How to Uninstall Fonts in Windows 11
If you have too many fonts cluttering your system or simply want to remove a specific font, Windows 11 provides an easy method to uninstall fonts. Follow these steps to uninstall fonts on Windows 11.
Open Settings on Windows 11.
In the Settings window, click on Personalization and then select Fonts.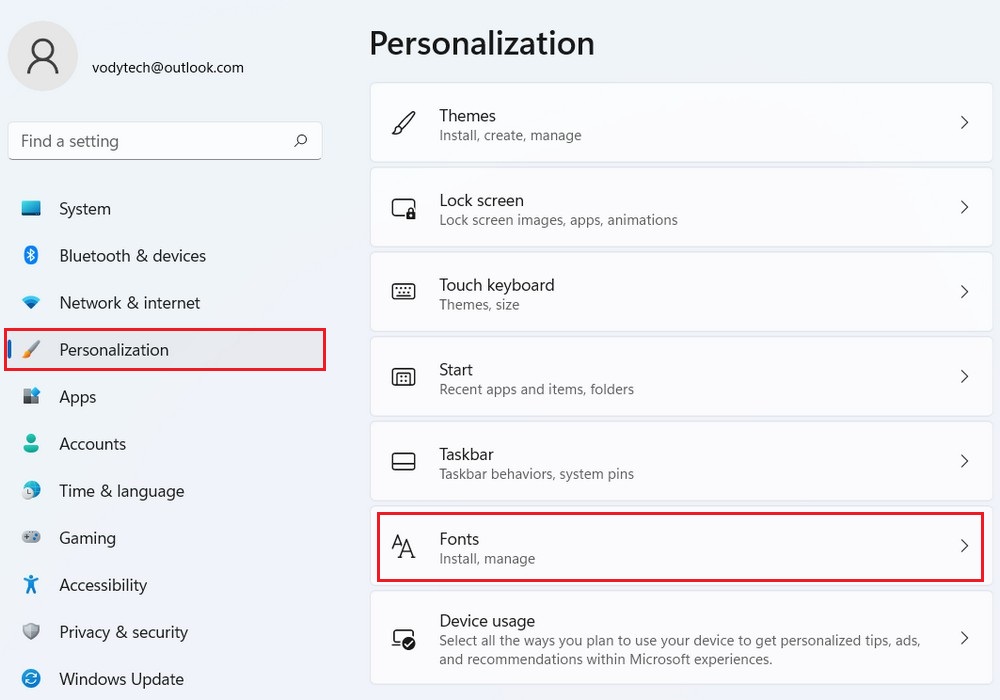 In the Fonts settings, you will see a list of installed fonts. Select the font you wish to remove by clicking on it once.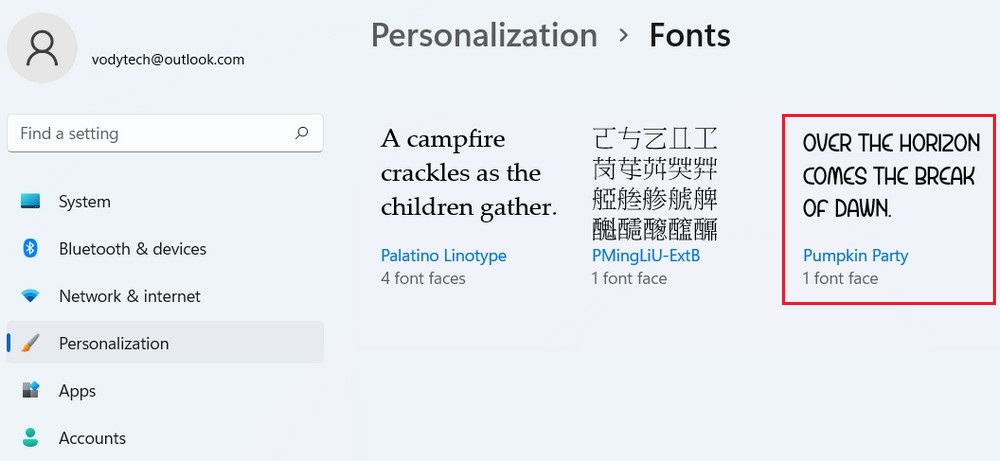 In the font preview window, click on the Uninstall button.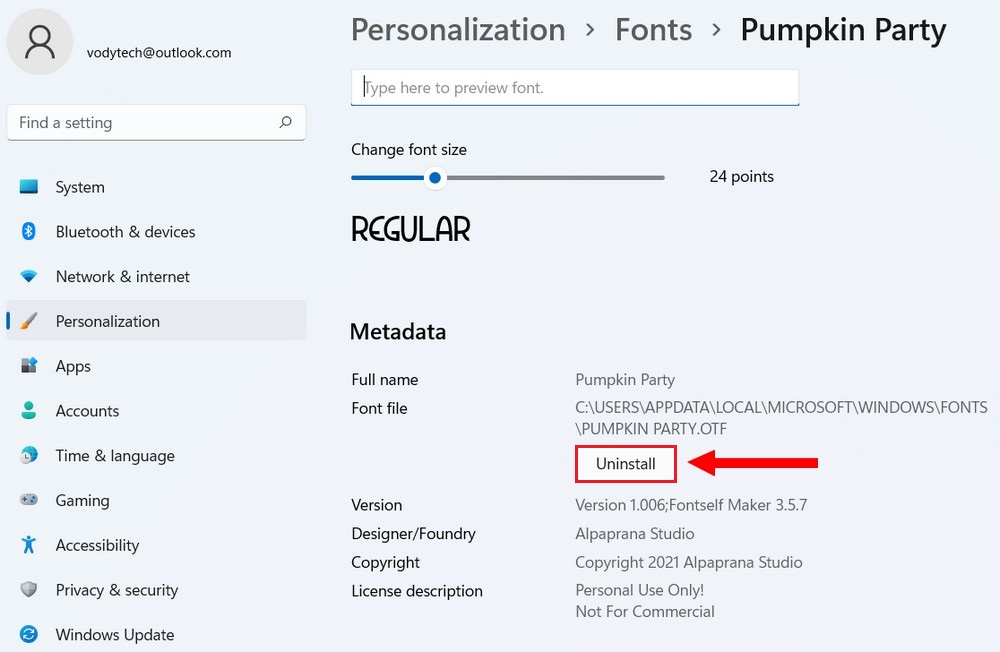 Confirm the uninstallation when prompted.
That's it! By following these steps, you can easily uninstall fonts that you no longer need.
Read more: How to change default system font in Windows 11
Windows 11 simplifies the process of installing and uninstalling fonts, making it easy for users to expand their font libraries or remove unnecessary fonts. By following the steps outlined in this article, you can enhance your creative projects by installing new fonts that suit your needs or declutter your system by removing unused fonts. With a vast collection of fonts at your disposal, you can create visually captivating documents, presentations, and designs on your Windows 11 computer.