In this guide, you will learn how to enable Flash notification in Samsung Galaxy A90. Let's get started.
Flash notification is an advanced feature that starts flashing the device when it receives any notification. As it is an advanced feature, it is buried in the Advanced settings and but you can easily find it with the right instructions. You can find it via Settings > Accessibility > Advanced Settings. Let's take a look at a step-by-step guide on how you can do it.
What is Flash Notification on Samsung Galaxy A90?
Flash Notification is an advanced feature which you can use to improve the alert system of your A90. When you enable it, the smartphone starts flashing whenever it receives any notification and in this way, you won't miss any notification. In A90, you get the two types of Flash Notification.
Camera Flash: Camera Flash starts flashing when it receives any notification.
Screen Flash: Screen starts flashing when it receives any notification.
How to Enable Flash Notification in Samsung Galaxy A90
The whole process of enabling the flash notifications on Samsung Galaxy A90 is pretty straightforward. You can easily enable it on your A90 by following these instructions.
Unlock your Samsung Galaxy A90.
Now swipe down from the top of the display and tap the gear-shaped icon to get access to the settings. Alternatively, you can access the settings by tapping the Settings icon in the apps menu.
Once you are in the settings, find the Accessibility section, and tap it.
Now go to the Advanced settings and tap it.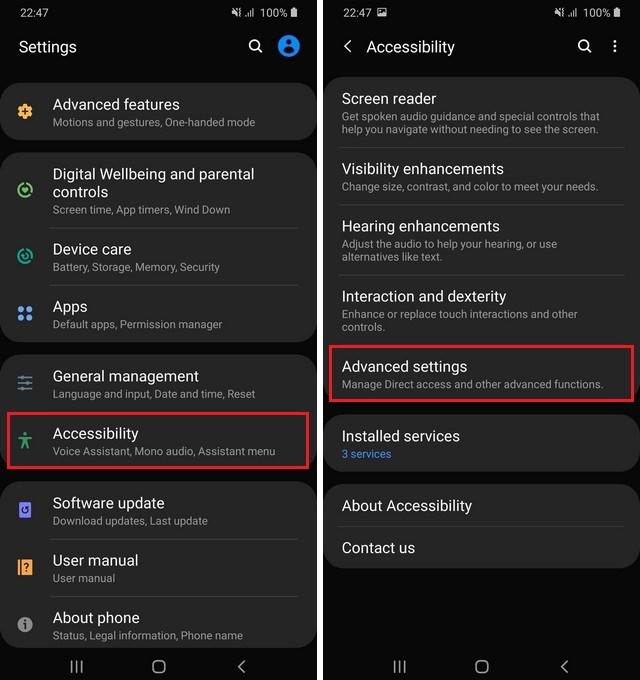 Find the Flash notification section and tap it.
Here you will find the options for Flash Notification.
Select the option of your choice & that's it.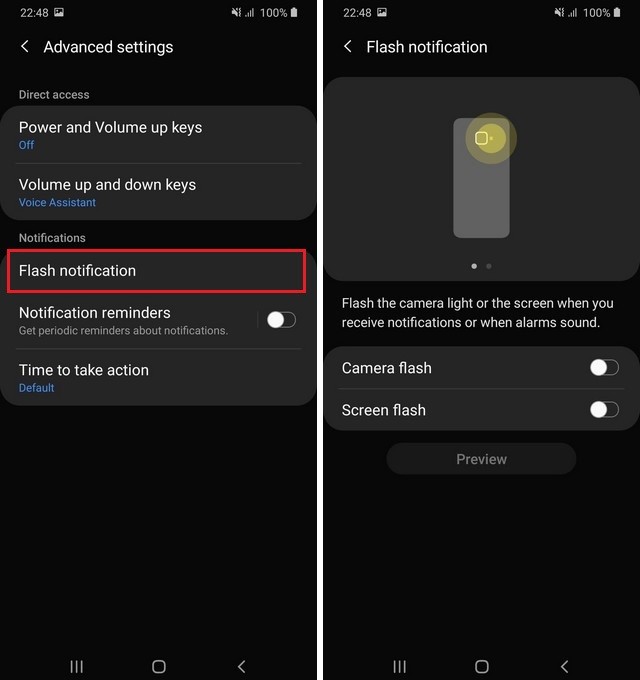 Why is Flash Notification not working on my Galaxy A90?
If the flash Notifications are not working properly or entirely on your Galaxy A90, then you can use the following methods to fix this issue.
The first method is to ensure that Flash Notifications are enabled on your A90. Flash Notifications are not enabled by default so make sure that you have enabled this feature.
If Flash Notification is enabled on your A90 but still it isn't working then it could be software glitch. Simply, restart your A90 and then check again, it should start working.
If the problem still persists then you can contact the Samsung customer support and they will suggest the optimal solution.
Conclusion
That's how you can enable Flash notification in Samsung Galaxy A90. Now you tell us, do you prefer to use Flash Notifications or simple notifications. Leave your answer in the comment section right now. Also, if you want to read more useful guides on A90 then we have got you covered. Visit our website to read more guides and start with "How to Change the Wallpaper on Samsung Galaxy A90".