You can control your location history using Google's My Activity page. This ties into your My Account settings, but it's a much faster way of accessing your location history and timeline.
First, head over to My Activity. From there, click the three-dot menu in the upper right corner. In the dropdown, choose Activity Controls.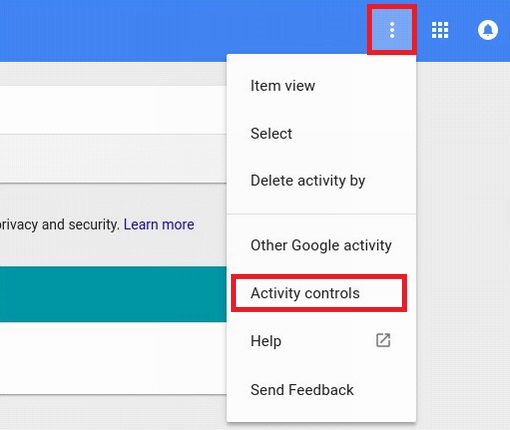 On this page, scroll down a bit and find the Location History card. Toggle the little slider.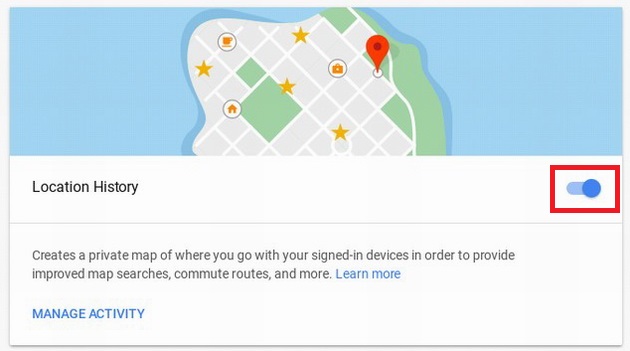 A new box will pop up, confirming that you want to "pause" location history. It will tell you what you'll be losing by doing so—if you're okay with that, go ahead and hit "pause" at the bottom.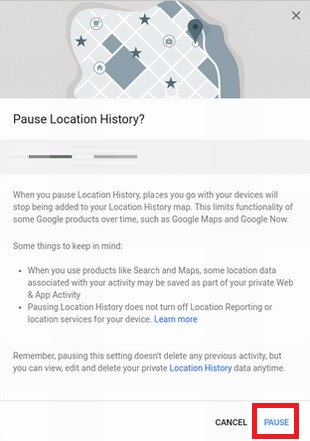 Boom. Done and done. This will indefinitely pause location tracking across all of your devices untii you turn it back on.