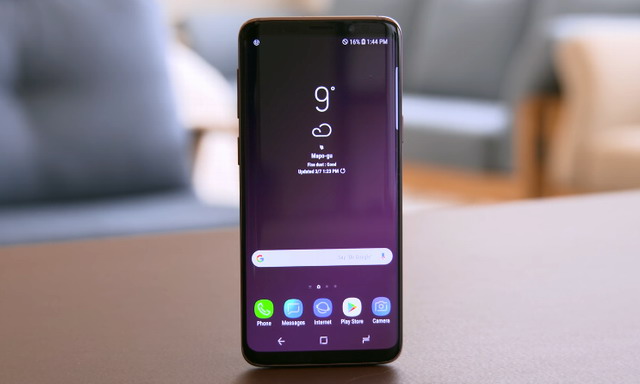 In this guide, you will learn how to change screen resolution on the Samsung Galaxy S9. Galaxy S9 is a flagship smartphone and it comes with the beautiful AMOLED display which displays the best colors. However, AMOLED Panels also need more power for functionality and this results in a power drain. To tackle this problem, Samsung allows the users to change their screen resolution to save some battery and we will show you how you can do it. Let's get started.
How many screen resolution options are available in Galaxy S9?
Samsung offers a total of 3 resolution to its users and you can pick the one according to your requirement. S9 comes with the following resolutions.
1480 x 720 : Decent quality and good for battery life.
2220 X 1080 : Great quality but you will sacrifice some battery power.
2960 x 1440 : The best quality but also drains power.
How to change screen resolution on Samsung Galaxy S9
Now you know the options you have in your S9. Let us tell you how you can change the screen resolution.
Turn on your Galaxy S9.
Swipe down from the top of the screen and tap the gear-shaped icon on the top right corner to access the settings. Alternatively, you can swipe up, go to the app menu, find the settings icon and tap it.
In the Settings, Find Display and tap it.
Now find Screen resolution and tap it.
In the screen resolution section, you will have all the available resolutions with the slider. Simply slide the slider under the resolution you want.
The system will apply that resolution on your S9.
Congratulations! You have successfully changed screen resolution on the Samsung Galaxy S9. If you wish to change the screen resolution in the future then you can follow the same steps and select the resolution you want to get.
Which screen resolution is best for you on Galaxy S9?
We have tried all three resolutions and an average user can't differentiate between the three resolutions. The overall experience of browsing, typing is very similar but it does show some minor changes when you watch videos. If you use your smartphone for the casual use, surfing and typing then you probably won't need the 1440p screen resolution and by switching to 720p, you would save tons of batter. However, if you are someone who watches tons of online content then 1440p resolution is the best option for you as it will offer the crisp video quality but it will also drain a lot of battery. Last but not the least, if you are someone who still wants to enjoy good quality but also wants to save batter then 1080p is a great option as it offers the best of both worlds.
Conclusion
That's how you can change screen resolution on Samsung Galaxy S9. If you have any questions, please let us know in the comment section below. Also, if you want to learn How to disable Bixby on Samsung Galaxy S9, then visit our website.