In this guide, you will learn how to delete apps on your iPhone. iPhones these days come with enough storage to house dozens of apps but installing too many apps can compromise the performance of your iPhone to some extent. Moreover, iOS Apps store comes with thousands of really good apps and you can install the ones which you like the most but it is also important to get rid of those which you haven't used for months and those apps are just sitting there. Here's how you can get rid of useless apps.
How to delete Apps on iPhone via Home Screen
The first and easiest way to delete the IOS Apps is right from the home screen. Find the app you want to delete, tap and hold until it starts wiggling. The apps which can be deleted will have the "X" on the top left corner, simply tap on the apps you want to delete, confirm it and you will get rid of them. Now, simply tap the home button or use the gesture to go the home screen and apps will stop wiggling.
How to delete Apps on iPhone via Settings
Now for some reasons you don't want to use the home screen method, you also get the other two option where you can delete Apps via Settings. Here's how you can do it.
Open the Settings
Find the General and tap iPhone Storage and here you will find all the apps installed on your iPhone
Now Find the app, you want to delete, tap it and select Delete App
The App will be deleted from your iPhone.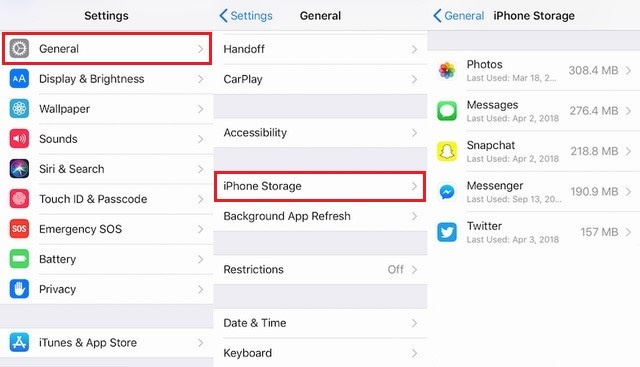 How to encounter problems while deleting the Apps
Now, if you are having trouble deleting the apps then it could be due to Restriction setting and here's how you can disable it. Open the Settings, go to General and find the "Restrictions" menu and open it. If your Restriction settings are On, you will need to enter your passcode to unlock it. Once you are in the Restricting section, scroll down and find "Deleting Apps" and Toggle it to green. Now the restrictions are gone and now you can easily delete the apps you want to delete. If you have any questions, please let us know in the comment section below. Also, visit our website for more useful guides.