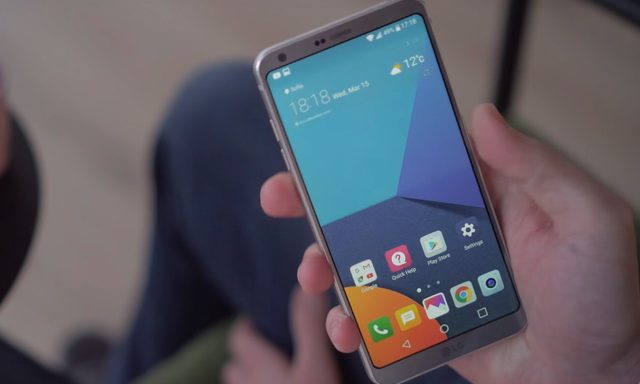 LG G6 device come with great specs and high end performance. However, at times, when the phone gets old and has been used much, we face issues like freezing, hanging, low responsive screen and much more. Now, to overcome this situation it is necessary to factory reset your LG G6. Beside this, if you want to sell your device, you must hard reset LG G6 to protect its private data. In this guide we'll show you how to factory reset LG G6.
How to Factory Reset LG G6
A soft reset can be used to reset your LG G6 when it's not responding, it's being slow or other persisting issues are happening. This method does not remove any data but essentially switches the device on and off again.
Firstly, hold down the "Power" button for 10 seconds. Eventually the device will power off.
Next, hold the power button down again, but this time for 3 seconds, or until the LG G6 powers back on again.
Hard reset method 1
With a hard reset, all of your data and files will be wiped. This method is useful for removing persisting software issues that happen even after a soft reset.
For this step, keep your device on, then go to Settings, then Backup & Reset. After that, tap Factory data reset. Next, tap Reset phone and then tap Delete All. Finally, tap OK to the on-screen prompt.
Hard reset method 2
For this method, power off your LG G6. Get the phone into System Recovery mode.
Use the volume buttons to scroll through the menu and highlight "Factory data reset".
Press the "Power" button to make the select the "Factory data reset"
Once again use the volume buttons to highlight the "Yes" option.
Finally, press the "Power" button and your LG G6 will be reset.
Also Read: How to clear cache on LG G6
That's all for how to factory reset LG G6. If you find this guide is helpful, do not forget to share it with your friends.