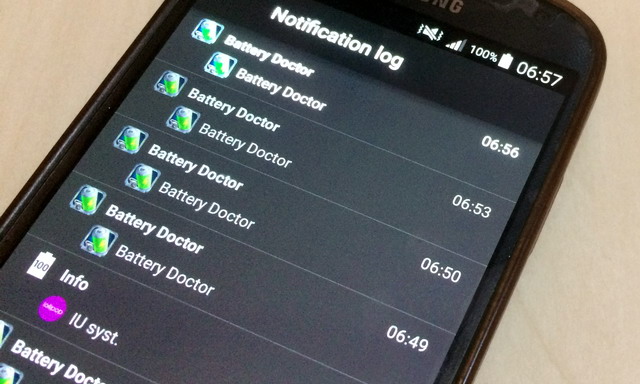 In this guide, you will learn how to recover lost notifications on Android. Android is a great OS and it is loved by the millions out there. Notifications are an important part of Android as they notify us about the updates of activities on different up and they also fill up the menu quickly. Sometimes we dismiss the notifications in a hurry which can also include some important notifications which you want to see. Now there are is a way to recover those lost notification and we will tell you how you can do it. Let's get started.
How to Recover Lost Notifications on Android
Android comes with tons of great features and one of them is Notifications log which keeps the log of all the notifications that appear on the notification panel. It was first introduced in Android 4.3 jelly bean and it is still accessible in modern Android OS.
You can access the Notification Log through the widget and you can only unlock that widget by going to the Developer Options. To unlock the developer options, you can go to the settings and then go about the phone and then tap the build number several times. Keep tapping until you see the notification that "You are now a developer".
Now you can access the Notification log widget and here's how you can access it.
Go to your home screen and tap the empty space on the screen until home screen shrinks and options appear.
Tap the widgets and navigate to "Settings Shortcut" widget and select it.
Now drag the settings shortcut widget to the home screen and then the menu will appear.
Navigate to "notification log" and tap it.
It is set and now you can tap it to access the notification log where you will see the active notification in white and lost notifications in gray.
How to Recover Lost Notifications on Android using App
It is noticed that the Notification log is available for smartphones with native Android but it is not available for the ones with custom Android skins. If your android smartphone doesn't have the Notification log widget then you can try the app-based solution. You can try the Unnotification and Notification History log. Both are really good apps and you can use them to recover your lost notifications. Here's how you can do it for Unnotification.
Download the Unnotification from the Google Play Store.
Open the App and it will ask you permission for notification access.
Once you provide permission, it is good to go.
Now whenever you will dismiss any notification, it will send a notification asking you If you want to recover that notification and that's how you can recover lost notification using the unnotification app.
Conclusion
These are two ways that you can use to recover the lost notifications on Android. If you have any questions, please let us know in the comment section below. Also, if you want to learn how to change default apps on Android, then visit our website.